3 Reasons You Might Need a Zone Controlled HVAC System
South End Plumbing, Heating, & Air Expert Tips

3 Reasons You Might Need a Zone-Controlled HVAC System
How it could save you money and make you more comfortable.
Also called zoning, these comfort systems are custom-made for our large homes here in Charlotte NC. By setting up thermostats around your home and automated dampers in your ductwork, you can pick the temperature level in various areas of your home. A zone control system is perfect for households in which everybody has various temperature level preferences. They also work well in homes with complex floor plans, where it becomes more of an obstacle to preserving a continuous temperature level in every space. Also including a zone control system only increases the value of your house when you prepare to sell. The real estate website Zillow anticipates Charlotte to surpass the nationwide housing market in 2021.
At South End Heating & Air, we take great pride in offering great service and quality items to property owners throughout the greater Charlotte area. We value your comfort and your health. Continue reading to learn three methods of zone control systems that may save you a lot of money.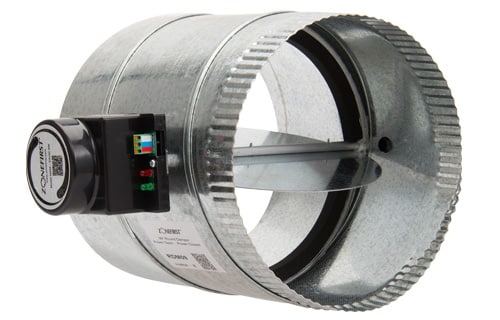 The Functions of a Zone Control System
With a zone control system, thermostats are set up in different spaces throughout your home. The thermostats link to a main control board, which also manages dampers set up in your ductwork. When you change the thermostats, the control board opens and closes the automated dampers to reach the target temperature level in the various zones.
The benefit of the design of this system is that you can warm or cool a particular room instead of your entire house, lowering energy costs.
1. Lower Your Energy Costs
No longer is your furnace or air conditioner constantly working to attain a constant temperature level throughout your whole home. You can now control the temperature level in rarely used spaces, together with finding the ideal convenience level in the spaces you inhabit most. With this, you increase your house's performance and waste less energy. Particularly in a larger home, a zone control system will substantially decrease your month-to-month energy expenses. Our temperature level control professionals at South End Heating & Air can determine the very best zones in your home. We can then install a zone control system that will add convenience to your home for several years to come.
2. Reduced Wear on Your HVAC
The heating, ventilation, and air conditioning (HEATING AND COOLING) devices in your home are a big financial investment. The payoff is the long life span you can expect from your high-efficiency heater, air conditioning system, or heat pump. A zone control system minimizes the wear and tear of your a/c devices and extends the life span of this considerable investment. Trying to match the temperature level in every space is no longer an issue. Your heating and cooling system only utilizes energy to make certain rooms comfortable – the ones you spend most of your time in. Zoning protects the HVAC devices without jeopardizing your convenience.
3. Reduced Thermostat Setting Wars
Does anyone in your household fiddle with the thermostat? Someone changes it higher, the next person reduces it. A single person is comfortable; the other person is not. And your heating and cooling system keeps cycling on and off, increasing your utility costs. A zone control system puts an end to fighting over thermostat settings! Each member of the family can adjust the thermostat in the various zones to the temperature of their picking. Everybody's more than happy, especially you and your wallet.
Call us today to see if a zoning system is right for you
With your zone control system optimize your convenience and cost savings. Programmable thermostats only add to the efficiency of the system.
---
At South End Heating & Air we specialize in Furnace Repair and Replacement, contact us for a free consult. We'll evaluate your system and help make recommendations for optimum value. After all, we want to keep you cool all summer long and warm in the winter. Just schedule a visit with one of our technicians to talk about how we can help with your thermostat settings. Would you like to learn more options our techs can help you with? give us a call 704-684-5339