Are You AC Retrofitting an Older Home?
South End Plumbing, Heating, & Air Expert Tips

Are You AC Retrofitting an Older Home?
You need a cool home if wish to spend your days and night in comfort despite the season. It is nice to know that you just need to set the thermostat when the temperature escalates or plummets. Older houses need that extra care and attention with their central air. This guide ought to help you begin when you are considering retrofitting the AC in your older Charlotte area home.
Does it currently have a forced-air heating system?
You require to comprehend that each house is unique with various requirements. There are various different kinds of air conditioning and heating systems. Few systems are easier to retrofit than others. For example, forced air systems usually already have ductwork in place. Existing systems in such systems might need adjustments. On the other hand, there are no ducts in electric baseboard systems. This implies the addition of ducts will require to be carried out throughout the retrofitting process.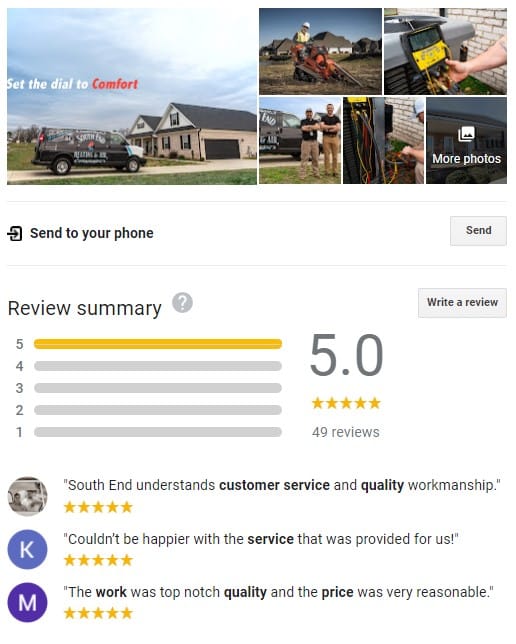 Will you require a larger electric panel?
Homes 40 years and older may not have the ideal electrical system in place for enduring the electrical needs of modern-day conveniences and home appliances of today's times. Your electrical panel will need sufficient space for adding a breaker that supports the HVAC system to accommodating your brand-new unit. You ought to consider upgrading the circuit breaker box too.
Selecting the right size and style
There are two broad types of HVAC systems– split systems and package systems. Split systems utilize indoor fans and cool systems with outside condensers. They distribute the refrigerant, which is piped from external systems throughout the home utilizing ducts.
Package-based systems utilize a fan and coil for propelling the condenser-cooled refrigerant through the ductwork. The ducts are connected directly resulting in a large-sized air conditioning system.
Retrofitting is possible in most older houses. It's essential that you approach the task with the knowledge of a professional. These are a couple of elements you need to consider:
Size
Systems that are too little are not able to cool homes during heat months. They might wind up working which will cause considerable pressure on your energy expenses. Over-sized systems also waste a lot of energy due to short cycling.
Energy Performance
Finding a system with an excellent SEER rating given that there can be significant fluctuations in the climate.
Cost
You need to think about upfront costs. You would need to pay substantially more when ductwork is integrated into houses that do not have ducts. An electrical panel upgrade is another cost that gets excluded when budgeting.
Working With the Right Professional for Retrofitting
There are several things you need to look after before hiring a contractor to retrofit your air conditioner. You will need to inspect their referrals and review the company's credibility online. You likewise require to make sure the company is bonded, certified, and insured. You can trust South End Heating & Air to do the job properly and on time. We are one of the only 5.0-star rated Google Verified HVAC companies in Charlotte.
It is not uncommon for air conditioners to be retrofitted in older houses. You can always find a contractor who has the right experience and is within your budget.
If you think your home is a good candidate for an AC retrofit, give us a call. We'll evaluate your system and help make recommendations for optimum value. After all, we want to keep you cool all summer long and warm in the winter. Just schedule a visit with one of our technicians to talk about how we can help with your thermostat settings. Would you like to learn more options our techs can help you with? give us a call 704-684-5339