Advantages of Deep Kitchen Sinks
South End Plumbing, Heating, & Air Expert Tips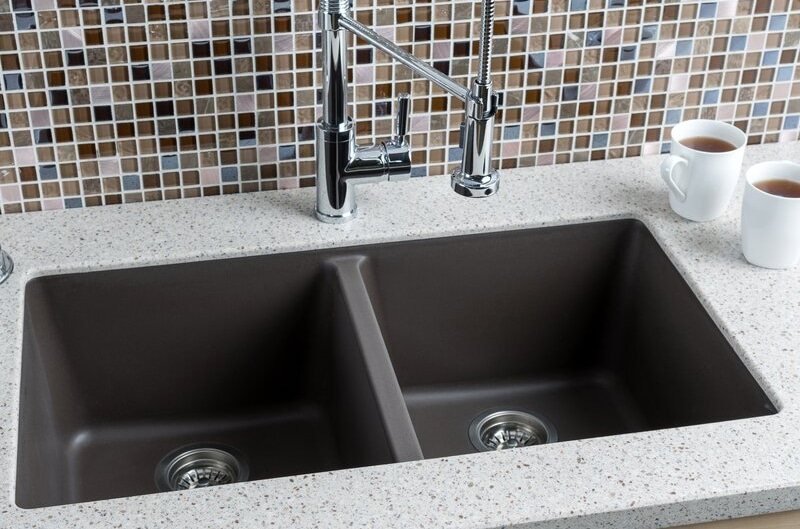 Advantages of Deep Kitchen Sinks
How to Pick a Deep Kitchen Sink
You could be looking for tips on selecting a kitchen sink that's right for you. The depth of the sink is an important aspect you need to consider before it becomes part of your kitchen. Think how often you use your kitchen sink, and just take it for granted. So let's have a look at what are your alternatives and whether or not they're suitable for you.
Picking the Right Sink for You
If you're thinking about buying a large kitchen sink with a deep basin, you will have the positive of being able to soak more dishes or bigger pots. If you put in a design with a single basin, you will need to be cautious with needing to prepare food while likewise having dirty dishes in the sink.
A 60/40 dual cooking area sink might be extra beneficial for those who often wish to perform numerous jobs in a sink at the same time. However, there are constraints to this alternative and you will have to consider the reality that the smaller container will make it more difficult for you to soak or wash larger dishes.
A 50/50 sink is preferable for people that love proportion and want the same size basins for rinsing and soaking dishes or preparing food.
There are also kitchen sinks with three containers. This configuration may be the very best option for people who own or intend on acquiring a waste disposal device. This means you can utilize the waste disposal unit anytime you need to without needing to compromise among the other two sink containers. This sink will occupy a lot of kitchen counter space, so it's not the most effective option for individuals who have a restricted kitchen area.
Kitchen Sink Designs
Kitchen sinks are usually identified based on the products they're made from, however, you need to take into consideration the dimensions of the kitchen sink if you are to make a proper purchase. You should find one that suits the needs of your home and your usage. With that in mind, here are the various kitchen sinks you can find on the market.
Single Bowl
Single-bowl kitchen sinks are one of the most usual types of sinks. As you might have thought, they have one basin. They are frequently liked by those with smaller kitchen areas or by individuals who have a dishwasher and do not really require that much sink space. Nevertheless, when you compare the basin of a single-bowl kitchen sink with a double-bowl one, the container of the former is in fact bigger, which could make it more convenient for you if you usually have to wash huge pots. Because there are fewer sides and edges to manage, a single-dish kitchen sink is also easier to clean, however, it is a less expensive sink in general.
Dual Sink
Double basin kitchen sinks are sinks with two containers. You could find out this is an excellent option for you due to the fact you tend to cook a whole lot. You could make use of the extra area to prepare the food. You may need to consider the reality that these basins are normally smaller compared to those of a single-bowl kitchen sink, which might make it more difficult to fit large items inside. There are some double-dish kitchen sinks that have a 50/50 basin proportion, but some versions are a 60/40 proportion.
Farmhouse
Farmhouse sinks (also referred to as "apron front" sinks) are easy to use because of their design. They normally have a big frontal portion that replaces part of the counter. They are often the number one selection amongst those that like to decorate their cooking area in a country-style or traditional style. You can discover farmhouse sinks with one or two basins, yet the single-dish designs are one of the most typical ones. These types of sinks have a tendency to be more expensive than others and they are additionally harder to install.
Top Mount Sinks
Top-mount kitchen sinks are developed to be decreased in an intermediary template inside your kitchen counter. They are defined by an edge or a lip that helps hold the sink over the counter and offers it a much more complete look. Additionally described as "drop-in" sinks, they are most likely the easiest sinks to mount without the aid of a professional. Due to the side of the sink, it does not truly need an interior support system (which is usually discovered under the counter), which increases drop-in sinks to the top of the list for budget-seekers and do-it-yourself lovers. Probably the major downside of choosing this type of sink is the fact that there will constantly be that tiny bit of room in between the lip of the sink and the counter itself, which is a spot where grime can easily collect.
Undermount Sinks
Undermount kitchen area sinks are installed underneath the counter. Unlike the drop-in design, these do not have that lip/rim, which produces a smoother style since the edges of the counter will drop directly into the sink container. Needless to say, this gets rid of the trouble of any kind of potential dirt getting in between the rim and the counter. However, that does not suggest that under-mount sinks don't have a few downsides that make some individuals stay away from them. They are commonly more costly contrasted to their drop-in equivalents. They are also harder to install since the sink needs to be glued to the underside of the counter. That shouldn't be a trouble if they are made from a lightweight product (ironically, stainless steel is a good example) however if they are made from larger materials (like fireclay), they will need extra support.
---
South End Plumbing specializes in leak repairs and water heater installation, so remember, we are just a click away. We also specialize in tankless water heaters – give us a call! South End Plumbing is one of the only companies that will give you a free estimate. Call us at 704-919-1722 or fill out the form online to schedule a visit.
Please visit SouthEndHVAC.com for all your heating & air repair/replacement needs.