Allergens that Can Get into Your Home in the Spring
South End Plumbing, Heating, & Air Expert Tips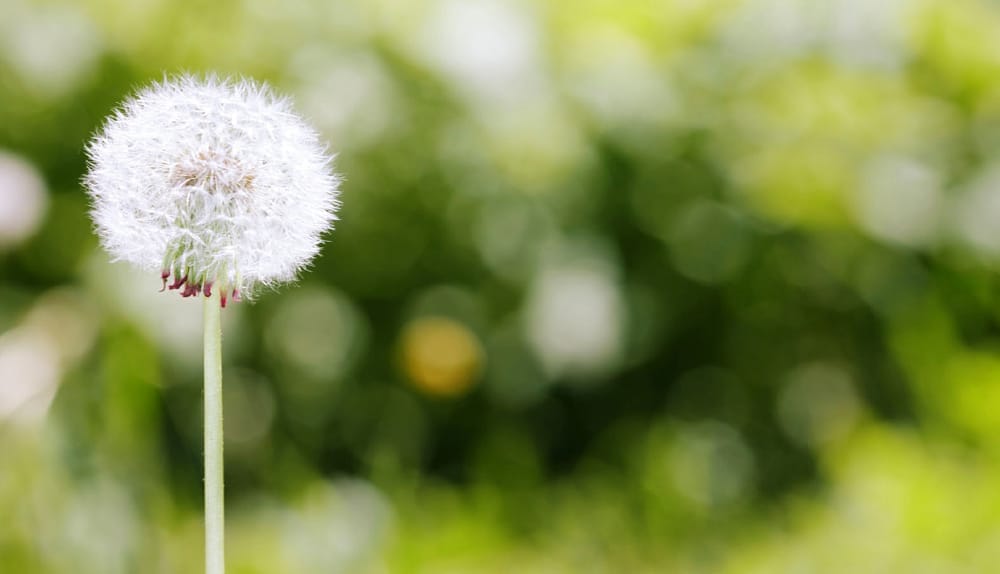 The spring weather in the Carolinas can be perfect. If you have allergies this time of year, though, it means fighting those symptoms, and it can be outside or inside. Warm weather and pollen everywhere go hand in hand. There can also be higher humidity, mold, and other plant-related allergies. Allergens can get into your house via your HVAC system, doors, windows, or even smaller seems and spaces. You can prevent or at least decrease spring allergies with some helpful ideas.
Check and Clean Your Ducts
Dust, dirt, pollen, mold and mildew, and other contaminating junk can build up in your ductwork year-round, maybe even over multiple years. Then, your HVAC system spreads these impurities around the whole house. If you have allergic reactions or other health circumstances, it's recommended to have your ducts cleaned a minimum of once per year. This is a good standard no matter what. Whether it's a DIY task or calling a professional, cleaning your ducts regularly has multiple benefits for your home and the health of your family. Inspecting and cleaning ducts prevents breakdowns and boosts your system's effectiveness.
Check Your Roof and Gutters
It's a good idea to check your roof for leaks at least once a year. Look for indications of leakages or other developing problems like a mildewy odor or dark spots on the ceiling. A dripping roof can cause mold and mildew on attic insulation or rafters. You ought to change any kind of musty materials that you can't clean easily.
Leaves and dirt from winter, or even longer, will block gutters to the point they can't remove water from spring showers. The mess in the gutters is creating more and more of a mess. Clean your gutters, try to find winter damage, and see that the downspouts are draining appropriately. To stop basement flooding, crawl space issues, and mold, place the outlets of your downspouts at least three feet from the side of your home. You can additionally mount rain gutter covers to keep junk out.
Do Spring Cleaning Before Allergens Get In
Spring is a traditional time to clean up from the winter months. There are the basics of getting rid of the dust all around the house. It's helpful to dust off air registers and air vents. Wipe them with a wet cloth, then dry them, to remove allergens. Do the same with ceiling fans, which are often ignored, but collect and spread dust and particles. You should clean the fans and vent covers in the bathrooms and kitchen.
To keep irritants out of your home and make your heating and cooling system a lot more efficient, remove any dirt, leaves, pollen, or other debris from your exterior units and the location around them. Your system requires a minimum of two feet of clear space around it to work well.
Use an Air Purifier
Air purifiers improve your home's interior air quality by removing mold and mildew, plant pollen, dust, dirt, and even microorganisms and viruses. Look for an air purifier with a high Minimum Efficiency Reporting Value, or MERV rating. The MERV rating measures the performance of the filters in the device. Portable devices are less expensive but cover less area. A full-home device connected to your HVAC system can cleanse all the air in your home before it passes through your air ducts. You can also install a germicidal UV lamp inside your system or an evaporator coil for much more protection.
Know the Pollen Levels in Your Region
Tracking the pollen count in your local area can help you minimize your pollen exposure and lower your allergic reaction symptoms and periods. The pollen count measures the amount of pollen in a cubic meter of air. When the pollen level is high, the higher the possibility you may experience symptoms and reactions when outdoors.
You can check your regional plant pollen level online. If the pollen count is high, plan to spend less time outdoors. Pollen counts generally increase during the morning, top around noon, and gradually fall into the evening and night.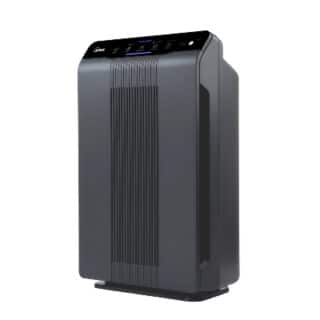 Keep Your Home's Windows Closed
After months of having the heat on blast and the windows shut tight, you'll want to open the windows for the great spring weather. This could bring all sorts of dust, pollen, and other allergens into the house. If you deal with springtime allergies, it's best to keep your doors and windows closed. This does not mean you can't appreciate the beautiful outdoors though, simply plan ahead as best as possible with the pollen count. It's also important to shower before you crawl onto the couch or in bed.
Wash Off After Being Outside
When you get home from spending time outdoors, remove your footwear right away to prevent spreading pollen around your house. It's also a good idea to shower to rinse away any type of pollen that might be clinging to your skin or hair. Changing clothes is smart, too. Without these steps, pollen and allergens might be on you or next to others who are allergic, and you're breathing it in, for hours. Doing this after an outdoor task is a very easy and efficient method to decrease the aggravating allergic reaction signs and symptoms.
Get Your HVAC System Checked as Recommended
Good maintenance protects against issues that can hurt your indoor air quality, increase your energy bills and shorten the span of your HVAC system. Have your system inspected by an expert a minimum of once a year. Like air purifiers, air conditioning, and heaters have air filters that you should replace regularly. A dirty filter can't remove allergens, so inspect your filters every month, and change them every three months or more often if needed.
If you have a tendency to forget your air filter, mount a programmable thermostat that can measure differences in atmospheric pressure and humidity, along with telling you when to check and change the filter. Some programmable thermostats can even send reminders to your phone, tablet, or computer.
At South End Heating and Air, we specialize in HVAC and furnace repair, call us for a free consult. We'll evaluate your system and help make recommendations for optimum value. After all, we want to keep you cool all summer long and warm in the winter. Just schedule a visit with one of our technicians to talk about how we can help with your heating needs. Would you like to learn more options our techs can help you with? Give us a call 704-684-5339. And if you ever have a plumbing need we're here for you too.