Are Bird Nests in Your Plumbing Vents?
South End Plumbing, Heating, & Air Expert Tips
Are There Bird Nests in Your Plumbing Vents?
Is your drains obstructed? Have you looked again and again for the issue to no avail? It might not be your drain.
When your sink isn't draining effectively and the sewage system line isn't clogged, it may be time to look up instead of down. The vent system (those plumbing pipes that stand out of your roof) may be obstructed. When the vent pipe is blocked, it shows up within your home in a range of methods, from "ghost flushing" to your toilet to a sink or toilet that won't drain pipes correctly.
Things That Clog Plumbing Vents
Bird and Bird Nests
Bird & Rodent Carcasses
Leaves, little branches, garbage, or other particles
Tennis and Racquet Balls, etc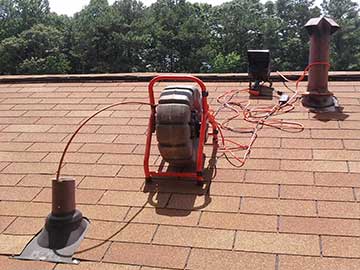 What Does The Plumbing Vents Do?
Prior to you focusing on unclogging your plumbing vent, you need to initially comprehend how pipes vents work. A plumbing vent or plumbing stack is designed to manage the air pressure throughout your pipes system. It likewise assists eliminate gas and odors common with a plumbing system, enabling fresh air into the system to assist keep the home smelling correct and to assist water circulation smoothly down the drain and out of the house. You can find your pipes vent on your roofing system line. It will appear like a vertical pipe running through the roofing.
The vent pipes works hand in hand with the drains. When the drainage pipes bring waste out of your house, the vent pipes provide fresh air to the pipes components, so they can duplicate the procedure and continue moving waste out of your house. These air vents likewise supply an escape for wastewater gases and smells. This two-fold function makes them an essential asset to your home, and when they become clogged up, you need to act rapidly to get things moving again. You definitely don't want your home filled with sewer gas, nor do you want to find that your pipes is no longer functional.
Now that you understand how plumbing vents work, consider what to do if you discover that yours are obstructed.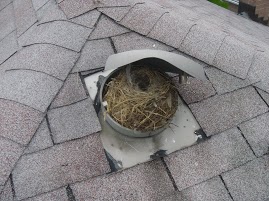 How to Unclog a Vent Pipe
Due to the fact that dealing with your vent pipeline is tough at best, taking preventative actions before you experience a problem is your best course of action. Still, if a blockage remains in home, you have two options.
1. Do It Yourself
To do it yourself, start by clearing particles from around the pipe. Use a flashlight to shine a bright light down the vent pipe to search for additional obstruction you can reach. If you can see however can't reach, run a plumbing's snake down the vent pipeline.
To continue, feed the hose down the vent and have someone on the ground turn on the water. Listen carefully for water supporting and an unexpected whoosh as the weight of the water pushes the clog pull back the drain.
2. Hiring a Plumber
Not exactly sure where the issue is? Anxious about climbing and dealing with your roofing? Want the task done right the very first time (and without injuries)? Contact South End Plumbing to take care of the task right away. A professional plumbing technician will provide you professional outcomes without cutting into your busy day.
South End Plumbing specializes all plumbing services, so remember, we are just a click away. We also specialize in leak detection – give us a call! South End Plumbing is one of the only companies that will give you a free estimate. Call us at 704-919-1722 or fill out the form online to schedule a visit.