Are Window AC Units Viable Cooling for Small Homes?
South End Plumbing, Heating, & Air Expert Tips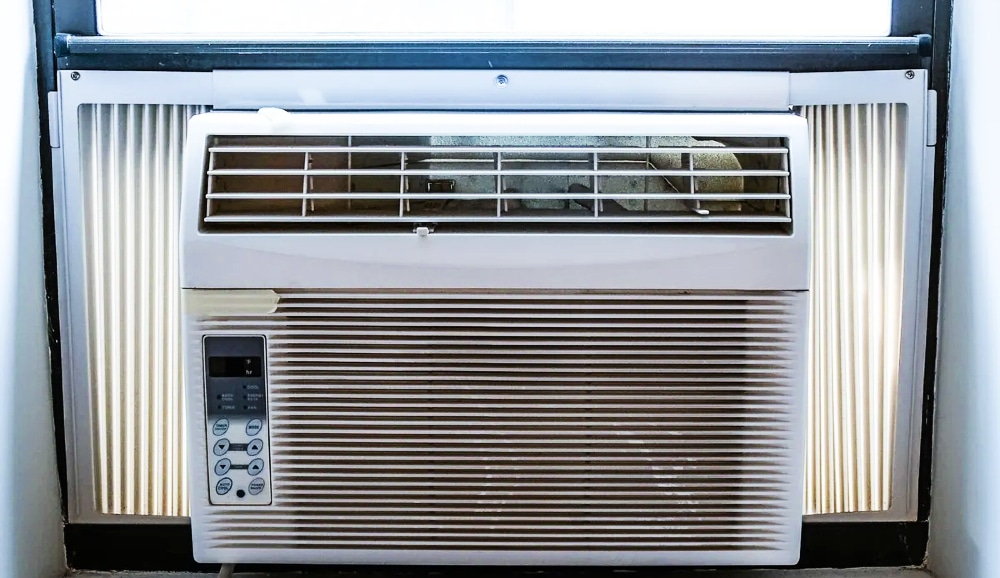 A cooling system feels like a necessity for many families during the summer, especially here in Charlotte. AC not only keeps your family members comfy, but it's a health issue to keep cool when outside temperatures skyrocket. But every home doesn't have central AC so the question does arise. Are Window AC Units Viable Cooling for Small Homes?
Window AC Unit Installment
Home window air conditioning devices are a single-room, temporary service for cooling your house. Window AC units are between $150 to $750, depending upon the kind of device you purchase. The national average is around $300. As an added bonus, you might have the ability fine one used to save a few bucks.
Window air conditioning systems are an excellent choice in certain scenarios:
Perfect for rented residences as well as apartments or condos where there is no whole house cooling down system.
In residences with existing entire house cooling, a certain location requires additional cooling to maintain comfort.
Houses without ductwork, where mounting ductwork to sustain an entire house a/c is cost-prohibitive.
For homes in climates where air conditioning is only required for a brief time period.
Window AC System Pros
Home window AC system setup expenses are less than central HVAC.
Window air conditioning devices are installed directly right into the area they function in, supplying "zoned" convenience. No ductwork is required to relocate HVAC.
For many people, window AC system setup is a do-it-yourself job. This makes window AC unit setup costs also lower contrasted to entire house cooling system setup since you do not require to work with a professional to do the job.
Window air conditioning system installment can be done rapidly. You can purchase a system at many retailers locally, as well as install it on your own very same day! You won't need to wait through the procedure of having a whole house AC unit mounted, from arranging a quote, to get your devices, as well as waiting on a cooling and heating specialist to install it. A home window device might be especially convenient in the summer, as specialists normally have much longer wait times for setup since the summer season is an active period in the industry.
Cost Of Ownership
Repair services are extra affordable for home window AC devices than whole residence cooling down systems. While lots of AC companies do not carry out repair work for air conditioning systems if you experience a breakdown, you can simply purchase a new device for less than the cost of the ordinary whole-house air conditioning system repair service.
Running a solitary home window AC system consumes less energy than an entire house air conditioner. A whole residence system not only needs to offer cooling down for a larger room but uses the heating system components to disperse air, enhancing electric consumption. Although if you require numerous window air conditioner devices, this service will likely take in even more power than a whole house air conditioner.
Home Window Air Conditioner Cons
Home window AC system installment is not a whole-house cooling-down option. If you wish to cool more than one area, you'll need to purchase as well as install additional units. Depending on the cost of the system, it may be more affordable to have a whole residence AC set up.
Due to the fact that the home window AC system setup is directly within the area, the device will serve, and you'll experience more operating sound. Many whole-house air conditioning unit feature sound-decrease components to lower operating noise, as well as the devices, is normally housed away from your living location so you're less likely to notice the sound.
Home window air conditioning system installment is short-term, so the devices can be eliminated from the window location. This can make your residence a lot more vulnerable to robbery, as burglars can remove the unit from beyond your house and gain access via the home window.
Some think about window air conditioning system installation as an eye sore. The units are commonly not designed with appearances in mind, plus the tools is mounted within sight directly in your living spaces.
With a home window air conditioning system set up, you'll shed all-natural light in your living location, as the system shuts out a considerable section of your home window area.
Limited Air Quality
Home window air conditioning units do not offer the even temperatures that an entire residence cooling system can provide. They do not distribute conditioned air as efficiently, creating hot spots within your space. Some areas might be as well chilly, while others also warm.
Home window air conditioning device setup does not consist of air purification at the exact same high degree a whole home AC supplies. Their filters are not as reliable and also do not provide entire home interior air high-quality renovation.
Window air conditioning unit installation doesn't use the dehumidification benefits that a whole residence ac system will. Some home window air conditioner devices use much better dehumidification than other models, but however, these units will certainly not deliver dampness removal throughout your whole home.
Are Window AC Units Viable Cooling for Small Homes?
Generally, the very best window air conditioning unit is an even more cost-effective choice than central air conditioning conditioners. They cost less to purchase as well as– if sized correctly– are more affordable to run over the long term. To gauge a device's power efficiency, try to find two attributes:
Energy Star Rated: Normally uses roughly 10 percent much less energy than equivalent designs as well as saves you money on running expenses. The majority of states also supply rebates for clients that buy a Power Star version.
EER (or Energy Performance Ratio): This dimension informs you how many BTUs the device makes use of for every watt of power. Use this as a rule of thumb: the greater the EER, a lot more effective the ac system. According to the U.S. Department of Energy, you should shop for an area ac unit that has an EER of at least 10.0 for the best power- and also cost-savings.
_______________________________________
At South End Heating and Air, we are Charlotte's affordable AC experts. Call us anytime for a free consult and free estimate. We'll evaluate your system and help make recommendations for optimum value. After all, we want to keep you cool all summer long and warm in the winter. Just schedule a visit with one of our technicians to talk about how we can help. Would you like to learn more options our techs can help you with? Give us a call 704-684-5339.