Benefits of Putting in a New Home AC Unit
South End Plumbing, Heating, & Air Expert Tips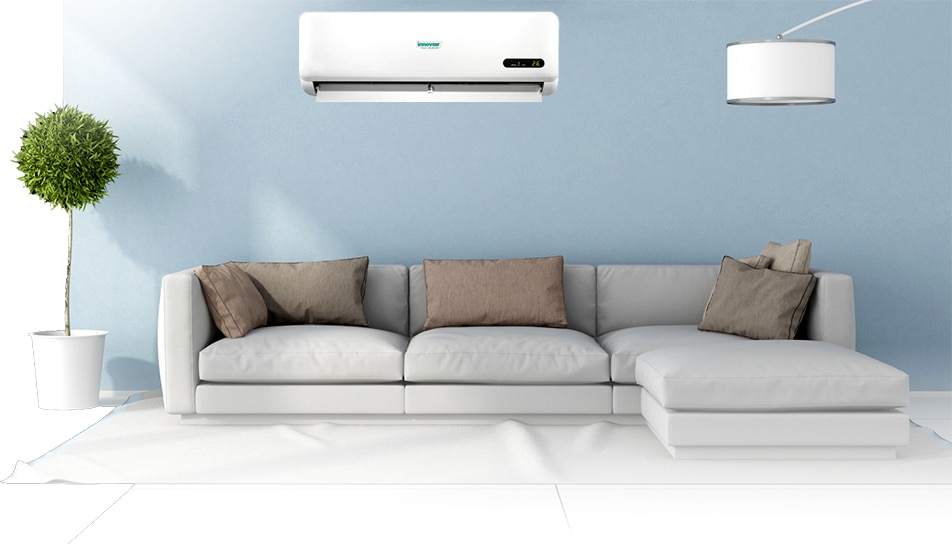 If you're thinking about a new AC unit, or suddenly in need of one, there are many benefits to putting in a new AC unit for your home. There are positives to health, comfort, energy bills, efficiency and new technology. This is especially if it's been 10-15 years since you've looked into a new unit.
Better Energy Usage
Air conditioning units and whole HVAC systems have changed a lot in the last few decades. A new unit could make a substantial difference in your home's energy usage and efficiency, which will save you money in the long run.
A new AC unit should be Energy Star certified. This will make a major efficiency improvement over a system from years ago, whether or not it was in good shape and upkeep. If an old unit was becoming inefficient, even for its day and age, the energy efficiency and energy cost differences will be huge benefits. Current Energy Star standards mean AC units must have a SEER rating of 15 or higher. There are units now up to 22 SEER.
Saving Money
Energy efficiency will save you a lot of money month to month, so you'll be recouping the upfront and install cost of a system faster than you might thing. The Energy Star rating of a unit will give you an estimated utility bill cost of the average usage. It additionally computes the approximated yearly operating cost. You might be surprised at how much you'll save by upgrading to a new air conditioner. This is particularly true as you factor in the cost savings over the whole life of the system.
Indoor Air Quality
Together with cooling your residence as you expect, an AC and HVAC are needed for keeping your indoor air clean. The newest AC units supply indoor air quality innovation that's far better than ever before, providing remarkable air purification, humidity control and even air flow.
You can add a filtration system. This helps eliminate pollen, dust, mold and other airborne contaminants from your home's air, which you and your family are breathing for hours a day.
If your house has had problems with humidity or ventilation, many modern AC units are compatible with HVAC attachments. Ask us about energy saving ventilators and whole-home dehumidifiers to make your interior air quality the best it can possibly be.
Improved Cooling
A new AC will do a better job of its main function – keeping your home cool and comfortable.
The components in a brand-new system are likely to operate far better than an old unit on its last legs. New air conditioner devices have better motors and smaller components. It will give you dependable running for years to come. You might have gotten used to how your house feels in the summer, but it doesn't have to stay that way.
New units likewise use a more efficient type of refrigerant fluid to provide cooling. Old systems use R-22 refrigerant, and that product is no longer being produced. The new fluid used is R-410A. The new refrigerant is better for the environment and will keep your home cooler while using less energy.
Get a Proper Sized Unit
No matter the age or state of your current AC, if it's not doing a good job cooling your home, it could be the system is a mismatch to the space it's trying to cool. Some signs of a AC being too small are higher energy bills or an AC always running, and never cycling off as it should, while never getting to the thermostat setting. Getting a new AC unit that's the right size will give you comfort, energy savings and efficiency.
It's possible to have an AC that's too large for the space of your house. Your AC probably will run and get to the temperature you've set without an issue. However, the AC might not control the humidity level as you'd expect, because the air flow through the system is now a mismatch. The system's cycling off too soon. It stops before the air is conditioned for the whole space.
An expert technician should talk with you, work with you and guide you through the right process for finding the right unit for your home and needs.
More Features and Options
An old AC unit probably doesn't give you the best features and options. For example, if you've been thinking about the benefits of zone cooling or smart thermostats, a new unit gives you the chance to get everything you want. Easy setting, custom options, smart features and efficient, money-saving options are all part of new systems which will be easy to use.
When you buy a new AC unit, you can use some great add-ons such as a programmable thermostat and a zoning system. These excellent attributes, many with remote controls via smart devices or apps, can make your AC system work even better, so it is worth it to consider them, even if you aren't the best high-tech person.
A smart thermostat will work with your house's patterns in terms of temperature and usage. It will adjust your home heating in cooling, with when people are at home or normally gone. This will make your heating and cooling much more effective since it won't be running when no one is there.
Like a smart thermostat, the positives of a zone AC system are about efficiency and the best possible comfort. When you have a zoning system in your home, it's easy to set which areas need cooling. This can help you maximize your air conditioning use in the areas where you need it, and save energy overall.
_______________________________________
At South End Heating and Air we specialize in HVAC and furnace repair, call us for a free consult and free estimate. We'll evaluate your system and help make recommendations for optimum value. After all, we want to keep you cool all summer long and warm in the winter. Just schedule a visit with one of our technicians to talk about how we can help with your heating needs. Would you like to learn more options our techs can help you with? Give us a call 704-684-5339.