Best RV Tankless Water Heaters
South End Plumbing, Heating, & Air Expert Tips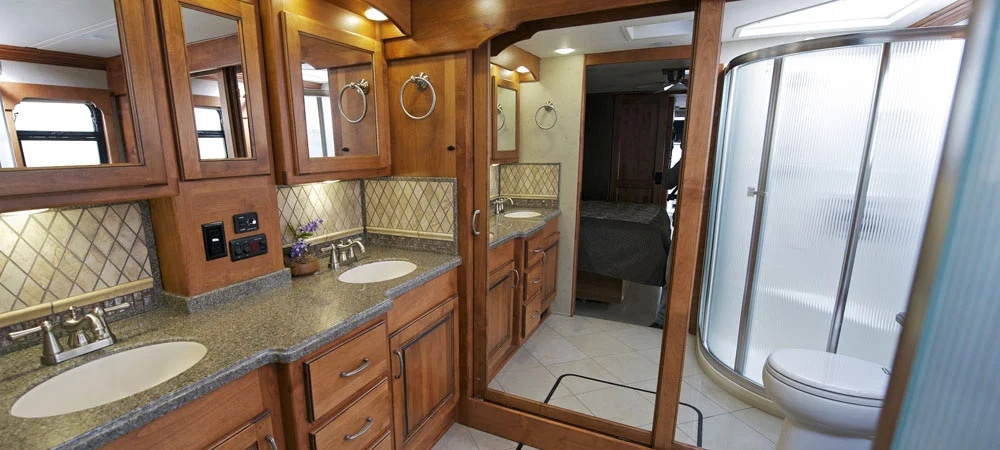 Best RV and Travel Trailer Tankless Water Heaters
It's possible to travel and see the great outdoors and have hot water reliably there on a moment's need – so nice, long showers – with a tankless water heater in your RV. It may be time to consider switching a traditional water heater in a recreational vehicle for a new tankless water heater.
An RV tankless water heater is an on-demand system for heating water. Traditional water heaters hold water in a tank, which adds weight to your gear and takes up space. An RV tankless water heater heats up water with a heat exchanger as you run it instead of holding hot water in a tank. You'll have immediate hot water while saving space and weight on your vacation.
Benefits of an RV Tankless Water Heater
Fast and limitless hot water is the biggest advantage most people think of with tankless heating units. You can have hot water for as long as you need it. Long showers on an RV are no problem. Multiple showers, and running multiple fixtures or appliances, such as a dishwasher, it's no problem. Forgot to turn on the heater? No problem. Just turn it on and get hot water.
Energy efficiency is another benefit. Since you don't leave the heating unit on all the time you can save propane. These heating units often tend to be efficient at heating water compared to a tanked option. Part of this is they do not lose heat with water staying in the tank.
Likewise, since it's tankless, it's less weight on your vehicle. You aren't carrying around a tank full of water when you travel. They likewise require much less upkeep as well as are easy to use.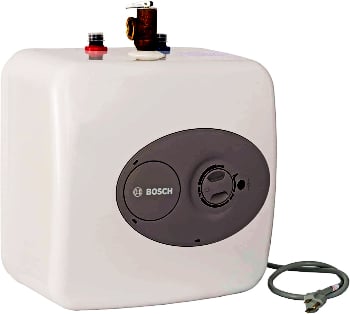 Disadvantages of a Tankless Water Heater
There is a significant cost to switching over to a tankless water heater on an RV. The best tankless water heater will cost about $250-$1,000, and that does not include the installation price.
Tankless water heaters heat with propane. This could be a disadvantage if you are plugged in and not spending for electric power as a lot of RV-tanked heating systems can heat with electric or propane. Fortunately, tankless units are now very efficient on gas compared to a tank system.
Lastly, you need to let the water run for a little bit for the water heater to start. This is important to think about if you typically boondock and try to save water. Some models can perform at a reduced flow and will be a better fit for boondocking.
The Best RV Tankless Water Heating Systems
If you want to replace your normal motor home water heater with a tankless system you might wonder what is the best tankless water heater for a recreational vehicle.
The answer depends on some specifics and what you'll want out of it. There isn't one perfect answer. There are tons of options and models on the market. That being said, finding the right tankless water heater is a lot about how you use your RV on a trip.
Here are some favorites by category. It's worth it to check the specifics and functions of a model before making a decision and hitting the road with it. Here are some of the best RV tankless water heaters for you to consider.
Best Natural Gas: Rinnai RU80EN 8.0 GPM Tankless Water Heater
Best Propane: Suburban 5239A RV Tankless Water Heater
Best Portable: Eccotemp L10 2.6 GPM Portable Tankless Water Heater
Quietest: Camplux 10L 2.64 GPM Portable Gas Tankless Water Heater
Best Indoor Device: Eccotemp i12-LP 4 GPM RV Tankless Water Heater
Best For Small RVs: Bosch Mini Electric Tankless Water Heater
Best In-Wall Four Season: PrecisionTemp RV-550 Tankless Water Heater
Should You Add a Tankless Water Heater to an RV?
Motor home tourists truly appreciate having hot water on demand, however, a typical gas or electric RV tanked water heater can't always provide it.
A common issue is when multiple people want showers in a short span or if one person's taking a shower while another's using hot water in the kitchen or there's another appliance running. A tankless water heater fixes this issue by giving large amounts of nearly instant and unlimited hot water as needed for everything in an RV.
Of course, not all RV hot water systems work for every setup. There are various power types, flow rates, and other special features which factor into the type of tankless water heater that is ideal for your RV.
So, choosing a perfect RV water heater is not easy, specifically if you haven't done so in the past. If you don't like going camping due to two-minute showers, consider adding a tankless water heater to your motor home. A nice, warm shower might be the only individual time you have when traveling with the whole family.
It may be worth investing in the right RV tankless water heater for your needs. Just take note of your setup and specific needs and you'll find the right fit.
---
South End Plumbing specializes in leak repairs and water heater installation, so remember, we are just a click away. We also specialize in tankless water heaters – give us a call! South End Plumbing is one of the only companies that will give you a free estimate. Call us at 704-919-1722 or fill out the form online to schedule a visit.