Can Duct Cleaning Do More Harm Than Good?
South End Plumbing, Heating, & Air Expert Tips

Can Duct Cleaning Do More Harm Than Good?
If you're a homeowner then you may know there are many places dust can hide. One of the places you can't easily get to that is prone to collecting dust over the years is inside your HVAC air ducts, better known as ductwork. There's a whole industry built around cleaning your air ducts, and there are just as many methods to clean it as there are types of materials air ducts are constructed out of. You'll want to review this collection of myths that some duct cleaning services may try to use to sway you.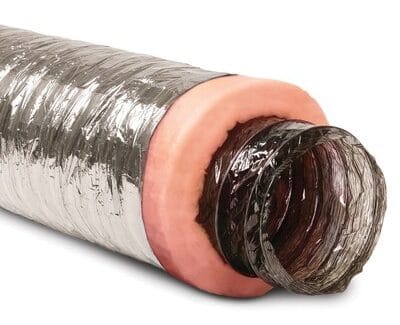 Myths in the Duct Cleaning Industry
Air Duct Cleaning Boosts Air Flow
False. If you currently have air flow concerns, cold or warm spots, or lack of heating or cooling coming into your house, air duct cleaning is not a permanent solution. Air duct cleansing only removes tiny particles that have cleared up throughout your duct system with time. It will certainly not change the layout of your duct style, boost the airflow in your duct system or rebalance your air duct system. Neither can clean up or seal any kind of violations in your air duct system. Appropriately resolving air circulation concerns needs a professionally-conducted Flow Hood test to determine the volume of air that is pushed through your HVAC system and also a full air duct assessment. Feasible services differ, however, may incorporate:

Upgrading an air circulation balancing damper
Increasing the size of some or all duct system runs
Redesigning the duct layout

Air ducts Need to be Cleaned up Every 3 to 5 Years
Never. While duct cleaning might be needed to get rid of collected particulates that are hindering cost-efficient a/c operation, this ought to not be a recurring problem every couple of years. Duct cleaning is not part of regular cooling and heating maintenance. If your ductwork is properly sealed, you on a regular basis swap filters according to the guidelines, and also you clean flooring registers with a vacuum every 6 months to stay clear of dirt accumulating, you shouldn't need to duct cleaning at all. The exception might be if you just recently executed a major renovation task or another brand-new construction project to your residence that developed a great deal of dust. After that, you could want to take into consideration duct cleansing. However, when the air ducts are cleaned as well as you are back on course, there ought to be no need to do it once more. Taking simple maintenance actions you can perform by yourself not just conserves you money in regards to continued heating and cooling operational effectiveness, but it prevents future expensive repairs and also the need to tidy ducts periodically.
Ducts Cleaning Eliminates Odors and also Mold And Mildew
Definitely not. Duct cleaning doesn't eliminate smells originating from your cooling and heating system. While some companies include a microbial spray as part of cleaning your ductwork, this is a short-lived option. The odors will certainly come back! Just applying sprat to odors doesn't get rid of what is creating odors, to begin with. To totally remove the smells, you have to remove the source. This could include but is not restricted to:

Rodents
Pet dog droppings or hair dander
Poorly sealed ductwork generating outdoor air from your crawl space or attic
Mold and mildew growth or moisture build duct cleaning to get rid of particle deposits. It doesn't remove what creates them. Check into adding or updating your air purification system once the smells are eliminated to assist keep the air in your home healthy and balanced and tidy. You may want to also consider an Air Scrubber.

Duct Cleaning Does Not Damage Your Duct Job
It most absolutely can! Particular kinds of ductwork are especially prone to damage. Prior to you doing any air duct cleaning, you need to determine if you have the following:

Aluma Flex Ductwork: This is a solid corrugated interior design covered by insulation underneath the outdoor cover of the duct itself. There is much less creating damage throughout cleaning and also is really much easier to cleanse due to the fact that the ductwork is much less flexible and also more sturdy.
Flexible Ductwork: Flex ducts consist of a spring wrapped with an extremely delicate layer of plastic. A layer of insulation covers this slim plastic as well as blocks the warmth from entering or out of the duct. Around that is the outdoor cover of the air duct itself. With time the delicate layer of plastic surrounding the spring can end up being a lot more fragile because of the high heat inside your attic or the wall surfaces of your residence. This kind of ductwork is most prone to damage during a cleansing. The older the ductwork, the higher chance of damage.
Rigid (also called Solid Sheet Steel or KD) Ductwork: Rigid ducting is constructed from solid sheet metal that is usually 28-24 gauge thick. If it is installed correctly with the right sealant and also insulation, this ducting has the toughest of all air duct types. This has the least amount of danger for extra damage and also the finest outcomes for air duct cleansing. Every one of these types of ductwork consists of sheet steel distribution cords to aid in correctly directing airflow to different areas of the residence, balancing dampers to appropriately disperse air flow, sealer, bands as well as duct tape to effectively safeguard the ducts.
An HVAC professional can completely check your ductwork to determine the kind of ducts and also the condition of the various hangers and securing points. Failing to do so might lead to damage to the ductwork, leading to reduced efficiency and also a prospective premature failure of your system. For instance, the roto brush can quickly get captured in your flow dampers, and rip or disconnect poorly secured or safeguarded ductwork.
Equally crucial to evaluation before duct cleansing is to establish if asbestos is present, which is an issue with older setups. Any asbestos needs to be removed prior to duct cleansing. Otherwise, you will certainly be breathing a known cancer-causing material that becomes airborne as a result of the duct cleaning procedure.
Seek Advice From a Heating And Cooling Specialist
Duct cleansing is a wonderful service in certain instances. The best service is for you to do regular maintenance, set up the appropriate purification and filtration system, as well as guarantee ductwork, is correctly sealed. What's the best method to maintain a clean residence environment and also ensure your HVAC system is running correctly? Seek advice from a qualified HVAC professional with a shown record of professional service as well. South End Heating & Air does it all to make certain all your home heating, air, and ventilation conditioning air ducts are all in a row that profits your health and your pocketbook.
At South End Heating & Air we specialize in Air Duct Insulation and Replacement, contact us for a free consult. We'll evaluate your system and help make recommendations for optimum value. After all, we want to keep you cool all summer long and warm in the winter. Just schedule a visit with one of our technicians to talk about how we can help with your thermostat settings. Would you like to learn more options our techs can help you with? give us a call 704-684-5339