What's the Difference Between CPVC and PVC?
South End Plumbing, Heating, & Air Expert Tips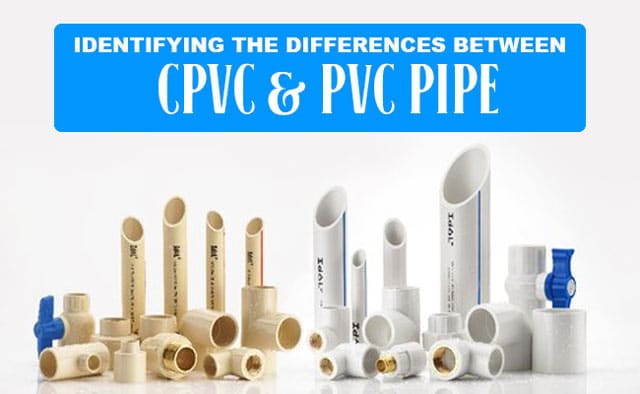 What's the Difference Between CPVC and PVC?
You're most likely heard about PVC pipe. It's the white plastic pipe frequently utilized for plumbing and drainage. PVC stands for polyvinyl chloride, and it's ended up being a typical replacement for metal piping. PVC's strength, durability, simple installation, and low cost have made it one of the most utilized plastics worldwide. PVC is a thermoplastic material that is formed into various shapes to produce pipes, fittings, valves and other liquid handling materials.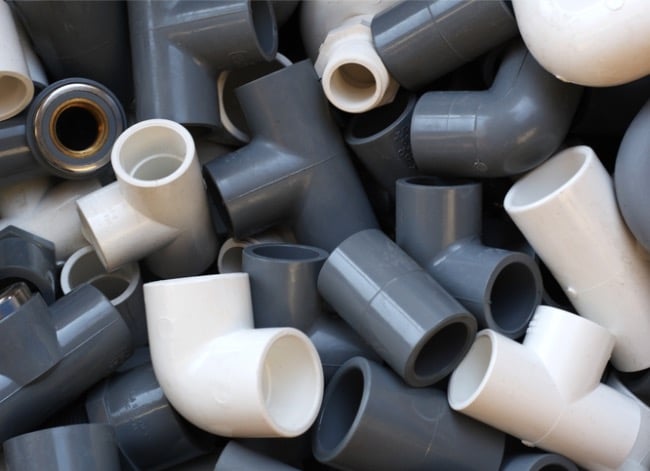 So Just What is CPVC?
You can think of CPVC as PVC's cousin. They are similar in many methods, but they should not be utilized interchangeably. Both are made of the same standard aspects with one distinguishing element. CPVC is changed by a totally free radical chlorination reaction that efficiently increases the chlorine content of the material. CPVC is likewise a thermoplastic that is molded into many of the very same items as PVC.
This difference in makeup permits CPVC to hold up against a wider range of temperatures. This is why lots of building regulations require making use of CPVC as opposed to PVC for use in hot water applications. The ASTM standard enables PVC to be used in applications not going beyond 140 degrees F.
Temperatures over this can cause softening of the product and weakening of joints. CPVC on the other hand can deal with temperature levels approximately 200 degrees F.
Other Characteristics of PVC & CPVC:
There are a couple of other distinctions between the two products. Many North American PVC pipe uses a Small Pipeline Size (NPS), while CPVC is readily available in either NPS standard sizing -OR- CTS (Copper Tube Size) sizing. The copper tube sizing system is a completely different sizing system from Nominal Pipe Size, and as the name indicates it is the same system utilized for copper tube pipe.
Prior to acquiring CPVC know what your use will be, and what sizing system you need. Color can be a clue, too. Frequently CTS CPVC is a light yellowish color, while schedule 80 CPVC (NPS) is a light gray color. PVC pipeline and fittings normally is available in white or dark gray. Always inspect the manufacturer printing on the pipe to be sure.
Because of the differences in chemical makeup, often PVC or CPVC likewise need various guides and solvents for connecting pipe and fitting joints.
The production of a strong joint depends upon the cement's capability to chemically soften the plastic. For this reason you need to constantly utilize a cement particular to the material you are utilizing.
Applications of PVC & CPVC:
As discussed previously, CPVC is more suitable for warm water applications approximately 200F. PVC is still typically used for unheated water along with for vent and drainage systems; nevertheless, CPVC has actually ended up being widely utilized for both hot and cold drinkable water.
The more resistant properties of CPVC make it beneficial for industrial and industrial applications. Because of its wider variety of applications, CPVC is usually costlier than PVC. That being said, it is still a very cost-efficient and flexible material.
We suggest the use of PVC for leisure use/building, cold water systems, vent systems, and drain systems. CPVC is recommended for applications where the maximum temperature will go beyond 140 degrees Fahrenheit, however remain under CPVC's max rating of 200 degrees Fahrenheit.
Another deciding factor in which material to use is the chemical makeup of media being dealt with in your application. PVC and CPVC both are resistant to many of the very same chemicals, some are best managed by one or the other.
Seek advice from a chemical compatibility chart to be sure the piping materials you select will work with your special application.
Can PVC & CPVC be utilized together?
All NPS size pipe and fittings will mesh, however it is not suggested that you blend and match materials. Mixing products can compromise the pipeline line's temperature and pressure ratings. For that reason we constantly suggest any pressurized pipe system be built utilizing matching piping product and schedules.
South End Plumbing specializes in all plumbing services, so remember, we are just a click away. We also specialize in leak detection – give us a call! South End Plumbing is one of the only companies that will give you a free estimate. Call us at 704-919-1722 or fill out the form online to schedule a visit.