Does a Plumber or an HVAC Repair Gas Lines?
South End Plumbing, Heating, & Air Expert Tips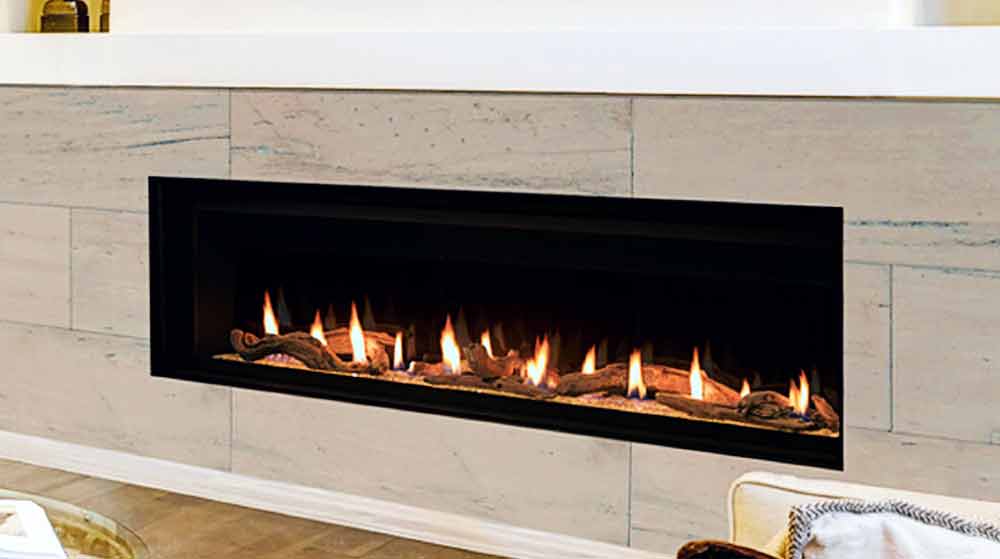 Fixing a gas leakage or working on any job involving natural gas are tasks for a qualified, certified professional. But how do you know who the best pros for the job are? Who is really the best and safest? Here are some suggestions.
Only hire a licensed plumbing technician or HVAC technician when the job includes repairing natural gas lines. This also applies to running gas lines and connecting gas lines to appliances or fireplaces. You should ask for proof the technician is licensed to work with gas lines, and you can also check with your state's licensing or plumbing board to ensure the certificate is active.
It's best to hire a plumber or HVAC professional who concentrates on gas line fixing. These experts handle gas lines every day, so they understand exactly what to do to keep you risk-free.
When you think of gas repairs, maybe you wouldn't consider plumbing professionals first. It's usual to think a plumber just deals with water and sewage systems but many are qualified to fix and attach natural gas lines as well. If the gas lines need to be repaired or run to a new location, an expert plumber or HVAC technician, who is licensed correctly, will do the jobs securely and safely. It's also important to do all work in compliance with all building regulations.
Safety Tips Around Gas
If you ever before smell gas or have any type of reason to believe a leak is taking place, immediately evacuate all people and pets. Don't light matches or use any electrical gadgets, including a phone, until you are far away from the potential leak. After that call 911 and your regional gas company emergency line to report the issue. Remain out of your house until you're informed it's safe and clear by a professional (gas company worker, law enforcement officer, fireman, or another first responder) on the scene.
Always leave the home right away if you think there's a gas leak. It's better to be safe than sorry. If the gas company is not able to respond immediately, call the fire department. Fire personnel is educated to safely handle gas leakages. Never use any type of device or electronic device if there could be a gas leak. One spark can cause an explosion. This includes cell phones, garage doors, TVs, and light switches. It also includes cigarettes and smoking. Never ever try to find the source of the leak. Do not try to turn off the gas or do a repair on your own. Gas leaks can be extremely hazardous.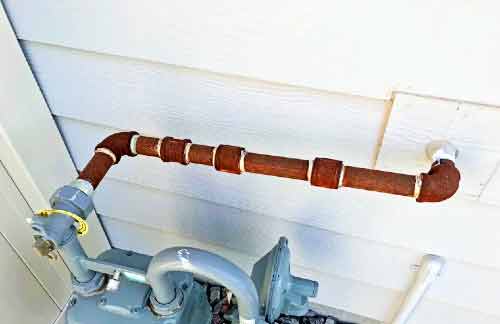 Leave Gas Line Jobs to Trained Experts
Don't risk your property or safety by attempting to install or fix a gas line yourself. It's important to have a pro who's experienced and fully trained because of these factors.
Safety is the most important matter when working with anything to do with gas. A certified plumbing or HVAC technician can connect and repair gas lines securely and efficiently. Gas leaks, poor connections, and poor repairs can be a hazard to your home and family. According to the CDC, in the U.S., about 50,000 people a year have to go to the emergency room and about 400 people a year die because of carbon monoxide poisoning
Experience Handling Emergencies
Working with an expert in natural gas is the smartest idea for everyone in your house and surrounding properties. If you smell the unique smell of gas inside your house or a sulfuric odor, instantly evacuate animals and people and call for help. Call your utility company and/or emergency first responders for immediate help.
Some of the exact same pipes for water and sewer are also utilized as gas lines. A certified plumber or HVAC expert will know which pipes and materials are correct for the job along with the appropriate way to install all the parts. This is more crucial when fixing or retrofitting an existing natural gas system, as some pipes might have corroded. When pipes weaken or are poorly built, leaks are more possible.
Safe, Correct Installation
Gas appliances are a normal, yet important, part of many properties. The right technicians can hook up or repair a variety of gas appliances. They know how to work with water heaters, HVAC systems, fireplaces, kitchen ranges, and outdoor grills. A qualified plumbing or HVAC professional will make sure new, moved, or repaired gas lines and the appliances are all correctly installed.
Some states or localities have building codes or other restrictions on gas usage. Certified technicians will know the rules and codes you must follow. Even if a licensed gas worker is not the law in your area, it's best to hire a plumber or an HVAC technician to repair natural gas lines. Having the proper training means they are knowledgeable and safe with natural gas.
Signs of a Gas Leak
The smell of sulfur or rotten eggs
A hissing or whistling sound near a gas line
Increased gas costs
Malfunctioning devices
Symptoms of Being Exposed to Gas
A gas leak can make people and animals sick in a short period of time. Common symptoms to know are:
A dull headache
Shortness of breath
Impaired thinking
Fatigue or Exhaustion
Feeling dizzy or light-headed
Nausea
Loss of consciousness
Gas leaks are very hazardous. If there's a leak in a building, gas can accumulate and explode. A gas explosion will consume a whole structure very fast, potentially in a few minutes.
A common cause of death or hospitalization from gas leaks is carbon monoxide poisoning, which happens when natural gas displaces oxygen in the air you're breathing. In its pure form, gas is invisible and has no scent. Gas firms add a sulfur-like odorant to give it a distinct, nasty smell so the smell is a signal of a leak.
At South End Heating and Air, we specialize in HVAC and furnace repair, call us for a free consult. We'll evaluate your system and help make recommendations for optimum value. After all, we want to keep you cool all summer long and warm in the winter. Just schedule a visit with one of our technicians to talk about how we can help with your heating needs.  Would you like to learn more options our techs can help you with? Give us a call at 704-684-5339. Give us a call for any of your plumbing needs as well.