Easy Plumbing Tips Entering Spring Season
South End Plumbing, Heating, & Air Expert Tips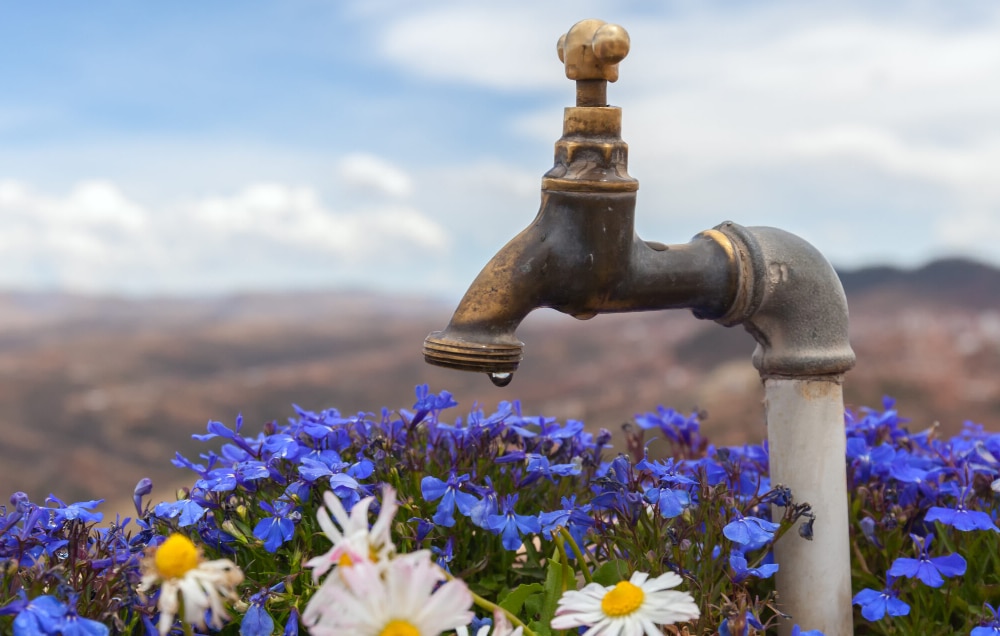 Easy Plumbing Tips Entering Spring
Spring cleaning, or a little upkeep you've been putting off, makes good common sense for your plumbing, too. This is a good time to get everything in order. Most plumbing checks are pretty easy, and you'll be better off taking care of it when it's quick and simple. Here are some easy plumbing tips you can do now as we're entering spring.
There's a lot you can take care of, or at least give a check to, on your own with plumbing in your home. With nicer weather, it's a good time to give things that need regular upkeep the check they need. It's a good time to clean up some things after winter. Doing a few easy tasks now means it's less likely you'll face bigger issues and bigger expenses down the road.
Look for Leaks
Spring is a good time for a complete inspection of all the toilets, pipes, faucets, and fixtures for leaks. Take the time to look for hidden, unspotted, or hairline leaks. A tiny leak or crack and turn into a bigger problem.
An easy way to check a toilet for leaks is with food coloring. Drop a few drops into the tank, wait about 20 minutes, then see if there's color in the bowl.
Test Water Valves
An easy, but easy to forget, the suggestion is to make sure all the water valves around the house are working. Doing this now when there's no problem can save a bunch of stress or added issues when you do need to turn a valve off. You can make sure they turn as they should. Just loosen them, then turn them back to normal, to see if they aren't stuck or broken.
Check Toilets
One more point to inspect is your toilets, and that they are flushing right. Wasting water for months at a time with a running or inefficient toilet adds up on a water bill more than you think. If you have to hold the handle down longer than you should or need to jiggle it or hold it up when the flush should stop, these are signs something inside the tank needs a fix. Catching a small thing here means an easy, mostly DIY, replacement or fix. A fixed toilet, or even a new one if that's what you need to do, means better water efficiency for a long time to come.
Clean Shower Heads
This little task will be a benefit for the spring and beyond. Cleaning all the shower heads will improve how they work. If your water is hard water, you may get blockages, gunk, and deposits on and in a shower head. If this mess is on the shower head, it's also getting on you when you're trying to spring clean yourself.
Check and Clean Rarely Used Drains
It's easy to forget drains or fixtures you rarely use. Especially with garage or outside drains through the winter, you could neglect this. If you have bathrooms that aren't regularly used, but could be by guests sometime this summer, a little work now saves an emergency or embarrassment later.
Giving all the drains in or out of the house a thorough cleaning is about functionality as well as looks. This is good upkeep, stops bad odors from creeping into the house, and is a potential safety measure.
Pour a gallon or more of water into rarely used drains to test their drainage while doing the spring cleaning. If any drain is slow-moving, using a snake or some other unclogging method is a good idea now rather than waiting for the problem to get worse.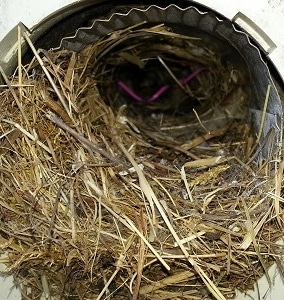 Flush the Water Heater
The inside of a water heater's tank can become corroded and rusted. It can collect sediment or deposits left over a long period of time. This mess can make your water dirty. It can hurt the efficiency and functioning of your plumbing and hot water delivery. At least once a year, and spring is as good a time as any, you should drain the water out of the tank and flush the tank and system to remove sediment and mineral deposits.
Clean the Lint Trap
This should be done much more often than once a year, but if it's been a while, check your washing machine's lint trap. The lint trap is a sock-like piece that catches lint from washer loads, stopping it from gathering and clogging the machine's drain. As an added step, you can make the washer's drainage better by installing a wire catch filter at the end of the hose which drains out of the washer.
Get a Flood Alarm
Like smoke alarms – which you can check each spring, too – there are flood alarms. Flood alarms go off when water contacts them. This is an easy, fairly inexpensive tool for any at-risk part of your home or property, such as basements or bathrooms. Flood alarms are battery-powered. This can alert you to a flood or leak.
Outside
Inspect all the spigots, faucets, hoses, and hose bibs around the outside of the house. It's good to check that the water flows as needed, there are no leaks, cracks or messes to be cleaned out. The same goes for gutters, drains, downspouts, and areas right around HVAC units. These spaces should be clear of debris or build-up of leaves, pine needles, weeds, and so on.
You might never even think of it, but plumbing vents and dryer vents might be spots for bird nests as they were a nice, warm spot to go over the last few months.
---
South End Plumbing specializes in leak repairs and water heater installation, so remember, we are just a click away. We also specialize in tankless water heaters – give us a call! South End Plumbing is one of the only companies that will give you a free estimate. Call us at 704-919-1722 or fill out the form online to schedule a visit.