Easy Ways to Help Indoor Air Quality at Home
South End Plumbing, Heating, & Air Expert Tips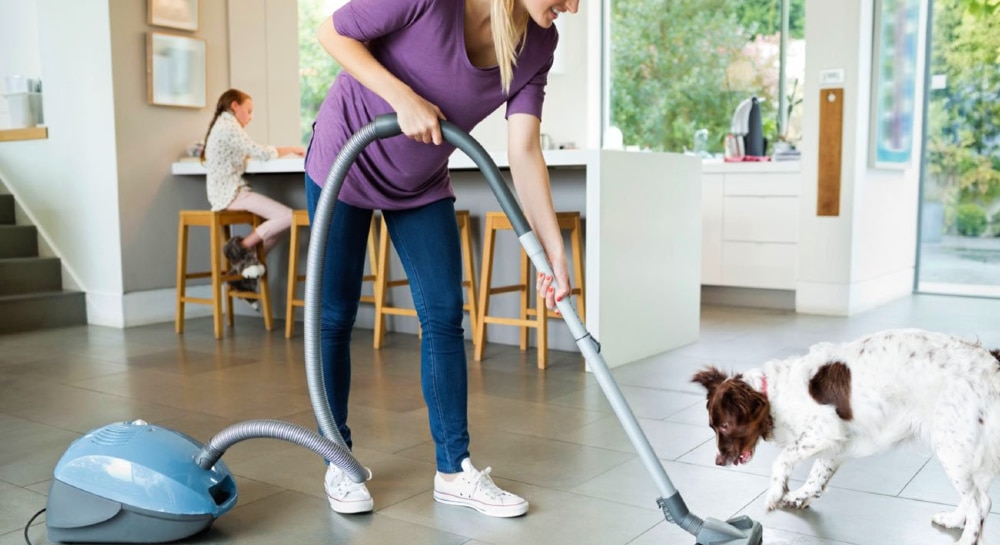 When thinking about ways to improve your home, how you spend time in it and the wellbeing of your family, you might not think much about the air inside your home.  But consider all the time spent in the house. Most of the air you're breathing is in your house. The quality and cleanliness of the air, typically through your HVAC or air system, is a major factor in your health. A few small ideas can make noticeable differences which will help you and your family feel better. Plus, your home can be more pleasant and inviting. You'll enjoy how a few ideas, many with natural goods, will help your home's air quality.
Natural Cleaning Products
Next time you buy bathroom and kitchen cleaners, look for environmentally friendly, safe cleaners with fewer volatile organic compounds (VOCs). Look for the EPA's (U.S. Environmental Protection Agency) Safer Choice certified seal on products with biodegradable, low-toxicity formulas. You may make your very own cleaners from milder solutions such as vinegar and water. This can be a fun project and you can create exactly what you want with different natural fragrances and material.
If you or a family member is sensitive to fragrances, you can go fragrance free. Fragrances found in many cleaning items can impact those with bronchial asthma and allergic reactions. Try to find fragrance-free products, including laundry soap and bathroom and kitchen cleaners. Attempt going with all-natural cleaners such as lemon juice and baking soda which may do the best job of any cleaner on a store shelf.
Essential Oils
Essential oils made from organic ingredients have been found to help against particulates and contaminants in the air. Oil from plants such as clove, tea tree, anise, peppermint, mint, pine, lavender, lemon and ylang ylang, are safe and pleasant. More important, they can help reduce negative effects and symptoms from pollutants. Some essential oils are good for allergens. Some have antifungal properties.
Air Purifiers
You can get air purifiers meant for different spaces, for rooms and square footages of all sizes, with filters for specific needs. This is a way to get better air, especially in high-traffic rooms in a house. Purifiers can combat pet dander, pollen, allergens, dust and bacteria. This could be a better choice than candles or an expensive whole-house system.
Keep Floors Clean
Irritants can build up on your floors, specifically if you have carpets or rugs. Run a vacuum with a HEPA filter to decrease harmful contaminants. It's tough, but worth it, to mop wood, tile and vinyl floors.
You want a vacuum model that has strong suction and a HEPA filter. A HEPA vacuum filter traps tiny particles instead of blowing them back out into your indoor environment.
Plants
VOCs are harmful contaminants that go into the air from many commonly used family and household items. Whatever puts VOCs into your indoor air, from printer inks to paper towels, window cleaners and cosmetic products. Recent research studies offered to the American Chemical Society say plants are excellent at eliminating VOCs. Various other wonderful and interesting indoor plant choices are peace lilies and snake plants.
Plants add color, good looks, shade and natural air cleaning to a home or office. Depending on your room and design, there are plants that flourish in sunlight or those that require little light and hardly any upkeep. Add plants you like or a terrarium to stylize your room, and help improve the air.
Beeswax Candle Lights
Candles may make a room feel very relaxing, however many candles include paraffin which is made from petroleum and can influence your residence's air quality. Instead, try beeswax candles which produce practically no smoke so they are terrific alternatives for those with allergic reactions and asthma.
Test for Radon, Mold
Radon is an odorless gas that can increase the danger of lung cancer. The gas can be found in nearly all ground types and areas. It moves up through the ground and into your residence or structure. It's recommended to have your home tested for radon as any kind of house, no matter its age, can have a high level of radon. You can't smell, see or sense radon, but can have health symptoms from it.
Mold and mildew can also go undetected for long spans and cause serious air quality problems. This is especially problematic for people with breathing or respiratory issues. Minimize the opportunity for mold by repairing any leaking plumbing and clearing drip drains or pans for devices such as dehumidifier or window air conditioning unit.
No Smoking in the House
It may seem clear, but do not allow guests, or other family members, to smoke in your house. Secondhand smoke not just creates odors, but raises the chance for establishing asthma and causing cancer, to name only a few health and wellness risks. If your guests smoke, have them do it outside.
_______________________________________
At South End Heating and Air we are Charlotte's affordable AC experts. Call us anytime for a free consult and free estimate. We'll evaluate your system and help make recommendations for optimum value. After all, we want to keep you cool all summer long and warm in the winter. Just schedule a visit with one of our technicians to talk about how we can help. Would you like to learn more options our techs can help you with? Give us a call 704-684-5339.