Fall Cleaning for My HVAC
South End Plumbing, Heating, & Air Expert Tips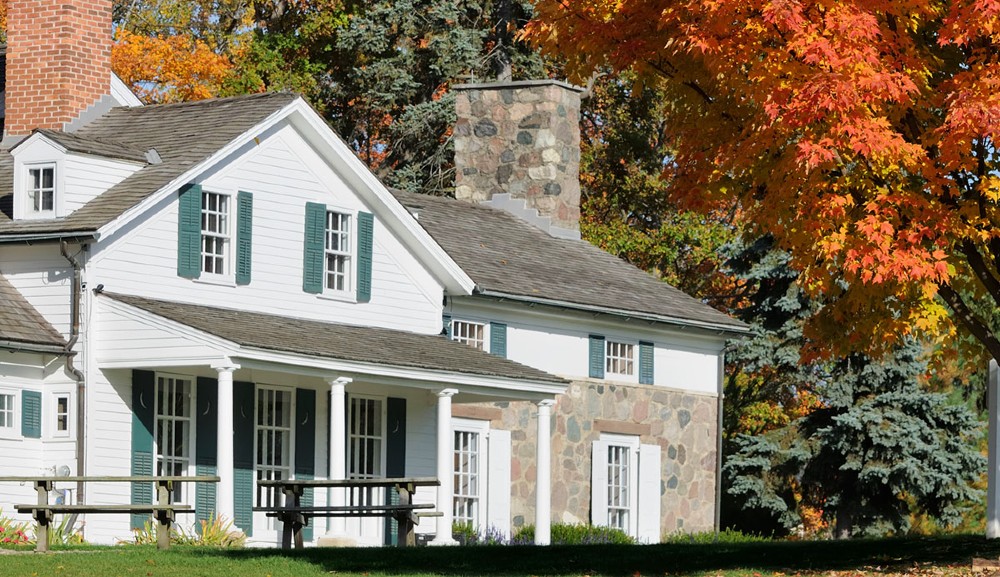 Autumn is the perfect time to clean your home from top to bottom, including your heating and cooling system. Lots of people are uninformed of the importance of cleaning your HVAC system, including all the components, electric motor, coil, and air ducts regularly.
Property owners should have their HVAC system checked as well as cleaned a minimum of yearly. This yearly solution is one of the most effective preventative actions you can take for a safer and healthier residence for you and your family.
The following post checks out why it is important to have your home heating and cooling system cleaned this fall. We have some other ideas you can take to keep your system running well as the seasons change.
Change Air Filters
The most essential thing you can do in your home is inspect your air filter. Dirty or inefficient air filters make your HVAC system run poorly and trigger undue strain on its functioning components.
Establish a reminder every month to check your air filter and replace it if it is dirty or stopped up. While the basic regulation is to change filters every 30 to 90 days, they might require to be replaced more frequently if you have pets or open your windows typically.
Another thing to consider is acquiring a brand-new high-efficiency air filter. The folds in these filters trap a lot more small fragments than conventional filters, keeping your system clean and your family members healthy since the indoor air quality is better.
Clean Up Around the AC and HVAC Units
If you have an exterior system, it is essential to keep the system clean of debris. Inspect your unit each week or so for fallen leaves, pollen, dust, sticks or other debris. Clear any natural or manmade junk from the top and sides of the system using gloves and, if necessary, a hose. This allows for optimum air flow to the fan and improves your device's performance and lifespan.
In order to ensure the cleanest system feasible, attempt to remove anything that obstructs air flow to the system, leaving about two feet of space clear around the unit.
Listen for Odd Noises
One more issue to keep in mind is to keep an ear open for weird noises when your system is running. Often, sounds in your system are made by register blockages, particles in the vents, or loose screws on the heating system or any other component. If you listen to any type of weird noises, try to locate the source. If you can't discover the source, have a look at this listing of common heating and cooling system sounds, what they indicate as well as how to repair them.
Check the Thermostat, Set New Settings
Chances are you've been running your air conditioning on full blast throughout the harsh summer heat. Since the weather is becoming cooler, your unit might get a break. Make certain to consider what you have your thermostat set to during the day and night. Make sure the thermostat setting fits, so there is no need to run your air conditioning all day anymore.
If you don't currently have one, this could be a time to change to a smart thermostat. This tool would allow you to set your home to save electrical power while you are gone during the day and keep the house comfy while you sleep at night.
What temperature should AC be readied to in fall? It is advised to set it around 68 degrees Fahrenheit when the weather condition turns a bit colder.
Check the Registers
Some people have spaces in their homes that they don't use often. As the seasons change, it may be time to review opening and closing your registers. There is no need to have a register open in a space that you aren't using. It merely makes your unit run harder for no noticeable benefit.
Just heat the areas of your home where you spend plenty of time. Take care not to overdo it, though. Closing way too many registers throughout your house can throw off the balance of air pressure inside.
Prepare for the Winter
You might be wondering, "when should I turn my furnace on in the fall or winter?" This question is a typical one as the weather gets cooler. .
Activating your heat might depend on exactly how warm you like it to be in your home. A lot of experts will suggest transforming it on when the temperature in your house dips to about 64-68 degrees.
Health and Safety
Dust, irritants, and other particles accumulate inside the air ducts, vents, and also on the coils and electric motor of your property's HVAC system. This dirt can promptly become a breeding ground for bacteria, mold and mildew to grow, threatening the health and wellness of everybody in your home.
The quality of air inside the home is safer to breathe when your heating and cooling system has been cleaned. When expert professionals offer this service they can likewise evaluate your system for any type of potential risks, including carbon monoxide gas.
___________________________
At South End Heating and Air we specialize in HVAC and furnace repair, call us for a free consult. We'll evaluate your system and help make recommendations for optimum value. After all, we want to keep you cool all summer long and warm in the winter. Just schedule a visit with one of our technicians to talk about how we can help with your heating needs. Would you like to learn more options our techs can help you with? give us a call 704-684-5339