Get to Know The Safety Features of a Modern Day Furnace
South End Plumbing, Heating, & Air Expert Tips

Get to Know The Safety Features of a Modern Day Furnace
When heaters are functioning correctly, they are perfectly safe devices to have in your residence. However, since furnaces ignite fuel in order to generate heat, they can create some severe security concerns if they begin to break down. Thankfully, there are a variety of tools that are installed in numerous parts of your heater that are developed to spot when issues occur. In this article, we'll discuss the furnace safety attributes that are available in contemporary furnaces as well as what you can do to make sure that they are functioning properly!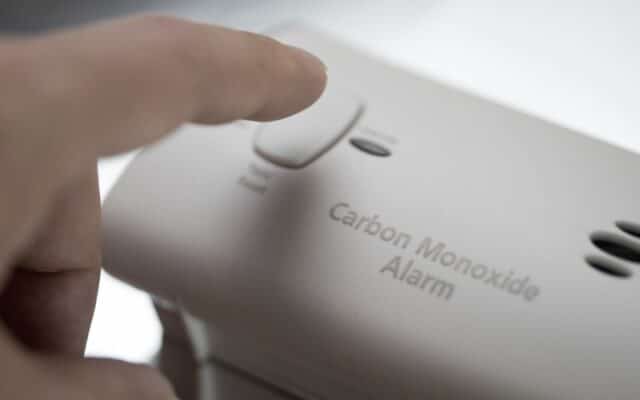 The Main Furnace Safety Features
Thermocouple

– If you have an older furnace that makes use of a pilot light, a thermocouple is the safety tool that sees to it the pilot burner is burning securely. Unlike a limit switch that's triggered when temperatures exceed a threshold, the thermocouple gets triggered when the temperature level that's given off by your pilot light is not there. A reduced temperature level from the pilot light either means that the flame has actually blown out or that there's a problem with how it's burning. In either situation, carbon monoxide can leak from the gas valve as a result of insufficient burning. When the thermocouple detection is activated, it will certainly shut down the gas supply to your pilot burner to avoid such a carbon monoxide leakage.

Limit Switch

– A limit switch is essentially a thermostat that gauges the temperature of the area surrounding your furnace's burning chamber. If your furnace is experiencing flame rollout, if airflow through the system has been obstructed, or if there is trouble with the heat exchanger, the temperature level around the combustion chamber will measure high. The limit switch measures the excessive heat as well as shut down your system in order to stop a fire or a carbon monoxide gas leakage. Your system will have to be checked as well as reactivated by a professional like South End Heating & Air in order to be turned back on.

Carbon Monoxide Detectors (CO Detectors)

– Although carbon monoxide gas detectors are not mounted inside of your heater, they are closely related to the safety and security of your furnace. If your furnace has a carbon monoxide leakage because of something like a fractured heat exchanger or a clogged up flue pipe, CO detectors will keep you and your household safe by signaling an alarm if carbon monoxide has built up in your house's air.

Mercury Flame Sensor

– Newer heating systems make use of intermittent pilot lights or digital ignitions instead of traditional standing pilot lights. In these systems, a mercury flame sensing unit is made use of in place of a thermocouple, and it carries out the very same task.

Air Pressure Switch

– One more attribute located in more recent heating systems is a draft inducer. A draft inducer is a fan system that blows out any kind of lingering combustion gases from your heating system's burning chamber prior to the burners being relit. This avoids small explosions from occurring when the burners ignite as well as prevents soot from building up on the furnace themselves. An air pressure switch is a safety and security tool that guarantees the draft inducer is blowing appropriately If the atmospheric pressure switch identifies that the draft inducer is blowing weakly or not blowing in any way, it will shut off the gas supply to your heater in order to avoid gases from building up within the burning chamber.
Set up a yearly tune-up to guarantee your safety and security features are working appropriately.
Just like any one of your other furnace system components, your heating unit's security functions call for normal cleaning and also upkeep in order to continue to function properly. The most effective means to guarantee that your heating system's safety and security attributes remain in the appropriate functioning condition is to set up a tune-up as soon as per year. During your tune-up, we'll inspect and also cleanse every one of your heater's security features and also deal with any type of problems that we discover to ensure that your heating unit will certainly operate securely all winter season long.
If you have any type of concerns about your furnace's safety functions, or if you'd such as a heating system serviced or installed in your house, contact South End Heating & Air, your one-stop heating system installation and repair professionals.
---
At South End Heating & Air we specialize in furnace repair, call us for a free consult. We'll evaluate your system and help make recommendations for optimum value. After all, we want to keep you cool all summer long and warm in the winter. Just schedule a visit with one of our technicians to talk about how we can help with your heating needs. Would you like to learn more options our techs can help you with? give us a call at 704-684-5339