How Do I Test for Mold in My House?
South End Plumbing, Heating, & Air Expert Tips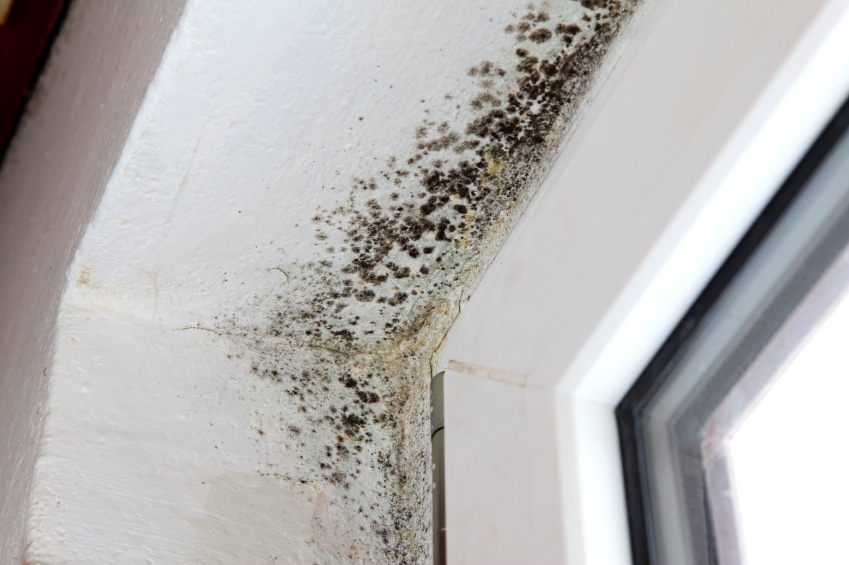 You might be able to sense mold. It's possible you could smell it, see it, or start feeling sick. If you're unsure about mold in your home, mold tests can tell you if mold is in your home. It's best to have a test for mold done by an expert professional, who can then address the type of mold and the best answer for your home's indoor air quality.
DIY Test Kits
There are mold tests you can buy, then do the test, yourself. It is less expensive and maybe more convenient than scheduling an appointment with a technician. It is likely to be slower. With a home kit, you'll send samples away to a lab and then wait to get the results back. Then, depending on the test results, you'll quite likely need to contact a pro to handle the next steps of remediating the mold in your home.
Doing Multiple Tests
One test in one place might only give you info about mold in that certain place and time. Mold can grow. It can be different types of mold in different places in a home or it can change in a relatively short time based on season or conditions.
This means it's best to test several places in a home and do several tests throughout a span of time, or contact a professional to do a professional-caliber, thorough test, and complete inspection. If you're worried about mold, it's worth it to get a total and accurate inspection and the best result possible.
Types of Mold Tests
There are three types of tests – air, surface, and bulk – and it's best to use all three because each test works for different places mold may exist.
Air tests find the concentration of mold in a building's air. Samples are gathered, then looked at with a microscope. Air tests can find mold even if you don't see or can't find a visible area of mold growth.
One drawback with this type of test is the concentration of mold can vary and change in a short span of time so results can change a great deal even if the usual mold count might usually be better or worse.
Surface tests for mold collect samples from different household surfaces and tests for the concentration of mold growth and spores. Samples are collected with swabs, tape, or other ways. The test samples go to a lab and are examined. Similar to air tests, the level of mold on a surface can vary or may not be uniform throughout a house.
Bulk tests for mold is done by taking actual material or samples of material from a home or building to a lab. There the material is inspected and tested. Bulk tests can tell you if you have a mold problem and provide you a plan based on the concentration of the mold in the house.
Culture Tests for Mold
Culture tests are the best way to identify the type of mold. Mold particles from a test sample are intentionally grown in a lab. This lets lab workers identify the species.
This is a good spot to say that live mold can grow, in a house or in a lab. Dead mold can still cause many health problems and allergies; so dead mold in a home is still a significant problem that must be remedied.
When to Do a Mold Test
You sense – most often it's the smell – mold.
You or a family member begin feeling sick and you think it could be from mold.
Testing indoor air quality because of a problem.
To help find mold.
To identify something, which maybe is mold, in or on, or under your house.
Test after a mold removal or treatment, to see if the mold is gone.
Signs of Mold
Even if you can't see mold, there's a good chance you'll smell it or somehow feel it from your body, before you ever see it. You can often smell a moldy odor even if the mold is hidden or from an unknown source. Many people will have allergic reactions to mold nearby, especially if the mold is on surfaces or in the air, but unknown. Mold spores can cause a wide range of symptoms with common ones being sore throat, sore eyes, sinus problems, sneezing and swelling. Left untested and untreated, these mold-related health problems will get more severe over time.
Toxic Mold
It may be important to know if there is mold and what type of mold species there is in a house. Some mold is toxic, in addition to causing more common health or allergy symptoms. It's always smart to contact a professional for mold removal, but it's even more critical and important if the mold is toxic. You should not try to remove toxic mold yourself. Stachybotrys – black mold – and Aspergillus are types of toxic mold.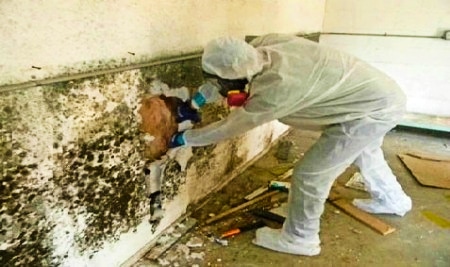 Finding Mold
If you don't know if there's a mold for sure, a complete test can find hidden mold then begin to work on it or give you an all-clear. Mold can grow inside walls and other very hidden places in or on a house.
Indoor Air Quality Test
Finding out about mold in an indoor environment could be a good part of an overall indoor air quality test, which is a good idea in general.
You may feel allergies from mold even if there's no mold growth or permanent mold in your home. Mold spores can blow or be tracked inside. It's possible to be around mold earlier, in another location or building, then feel it later. Aside from mold, dust, hair, dander, pollen or other stuff which makes air quality poor can have negative effects.
At South End Heating and Air, we specialize in HVAC and furnace repair, call us for a free consult and free estimate. We'll evaluate your system and help make recommendations for optimum value. After all, we want to keep you cool all summer long and warm in the winter. Just schedule a visit with one of our technicians to talk about how we can help with your heating needs. Would you like to learn more options our techs can help you with? Give us a call 704-684-5339.