How Do You Know It's Time To Switch Copper for PEX Pipes?
South End Plumbing, Heating, & Air Expert Tips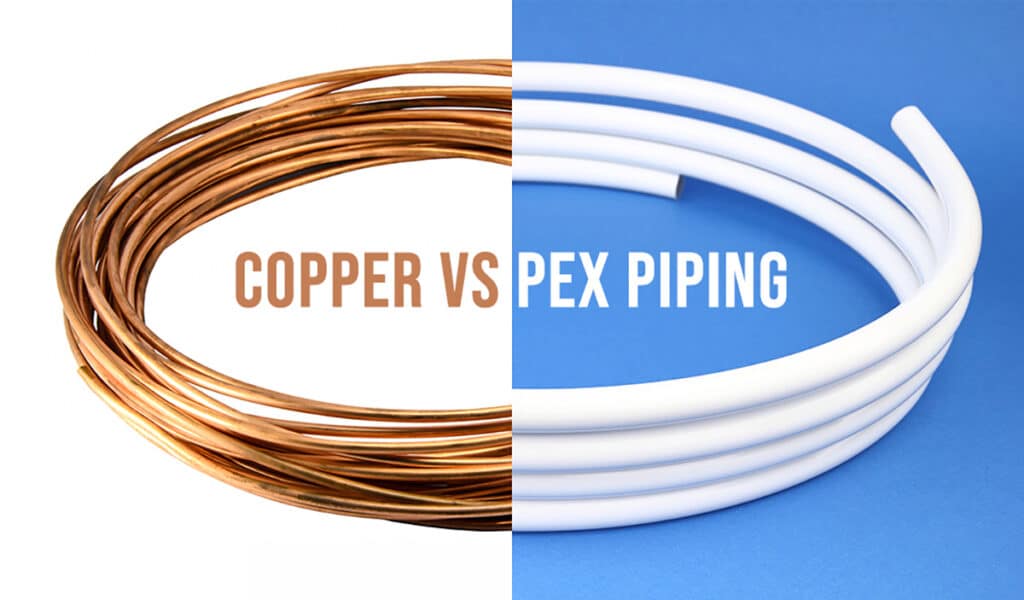 How Do You Know It's Time To Switch Copper for PEX Pipes?
For lots of decades, copper has been the material of choice for domestic and business pipes systems. Although specific characteristics, consisting of heat and high-pressure resistance, still recommend copper for home pipes, this product can fail quicker than anticipated due to a wide range of aspects. Furthermore, copper is more pricey than other plumbing materials, which are increasingly being used as feasible options to traditional materials.
One of these products is cross-linked polyethylene, likewise known as PEX. PEX pipelines are made of high-density polyethylene, which consists of cross-linked bonds within their structure.
Benefits of PEX Over Copper Piping
Changing your old existing plumbing with PEX pipelines will use you the following benefits:
Less Noise–While water hammer does not produce loud sounds in PEX pipelines, the prospective threat for pipeline damage still exists. If you observe that your exposed PEX pipelines move or bend when you turn off your faucets all of a sudden, you ought to have your pipes system examined by an expert.
Lower Costs— Needing less energy to produce, PEX has to do with 25% less costly than copper. Due to the fact that PEX is significantly lighter than the copper counterpart, manufacturers are allowed to ship PEX piping on space-saving spindles, which allows those cost savings to be passed to the customer. In addition, PEX piping is versatile and can be bent around corners quickly. Due to flexibility, PEX piping needs less cutting and fittings, it's much easier and faster to set up than copper for plumbers or the installer. Coupled with low production and shipping expenses, the cost savings resulting from installing PEX instead of copper pipelines can be considerable.
Better Energy Efficiency— You'll want to know that PEX has lower thermal conductivity copper. As a result, PEX pipes can assist keep hot water hotter for longer amount of times. They also produce less condensation on cold water lines, which could cause less moisture-related issues in ceilings and walls.
Long-Term Resilience— Besides being more flexible and needing fewer fittings than copper piping, PEX pipelines have much better chemical resistance along with expansion and contraction rates. As a result, installing PEX piping could assist you remove many of the possible plumbing leakages due to deterioration and failed fittings, which normally impact copper pipelines.
Choosing the Right Repipe Replacement Strategy
During your improvement task, you might choose 2 replacement alternatives. If just a pipeline or a section of your copper pipes system is leaking, you could just change it with PEX piping. But if you have an old copper pipes system that leakages regularly in various areas of your house, you may want to consider a whole-house repipe. While most people tend to prefer changing small areas of their pipes systems, a whole-house repipe is really easier and more cost-efficient than fixing frequent water leaks throughout your home.
Copper Pipeline Replacement Process
Replacing old copper pipes with PEX piping includes several actions. Initially, the plumbing utilizes special equipment to check the area of the pipes behind your walls. He turns off the main water supply and drains pipes the pipes system. After the pipes are drained and water pressure has dissipated, the plumbing technician cuts and removes the old copper pipelines, replacing them with PEX piping. With the help of crimper and crimp-ring ports, the plumber will then link the brand-new PEX plumbing system securely to the primary water system line. The plumber will likewise check whether your electrical systems are still grounded after setting up PEX piping since PEX isn't a conductive product. Changing old copper pipelines with PEX piping seems simple and quite basic, we suggest enlisting the services of a professional plumbing, who is able not only to finish the job skillfully and expeditiously however also to address any unforeseen problems that might occur.
South End Plumbing specializes in repiping, so remember, we are just a click away. We also specialize in leak detection – give us a call! South End Plumbing is one of the only companies that will give you a free estimate. Call us at 704-919-1722 or fill out the form online to schedule a visit.