How Does Your Old HVAC Get Recycled?
South End Plumbing, Heating, & Air Expert Tips

How Does Your Old HVAC Get Recycled?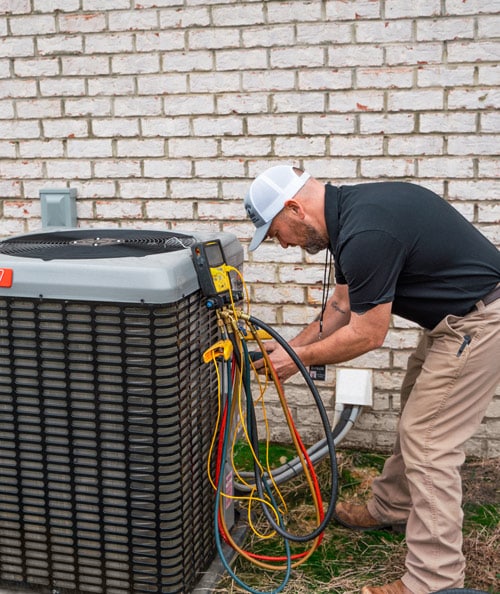 Among your house's crucial systems is the indoor heating and air conditioning system, specifically in the summertime. Charlotte is located in the Piedmont of NC which suggests the environment is really humid and hot, which takes a toll on air conditioning devices. Here's what you may want to know about recycling your heating and cooling system, when the time comes to replace it, to protect the environment and usage resources carefully.
Can you leave your old heating and cooling system out for trash collection?
No. Many cooling and heating specialists will get rid of the old equipment as part of the service offered with installing a more recent system. A responsible HVAC business like South End Heating & Air will typically recycle the air conditioning or heating unit for parts. Systems typically consist of steel, aluminum, copper, and brass components. While most of the system can be recycled, it is not as simple as tossing it in the recycling bin. All of the products need to be separated and that requires time, tools, and welding proficiency.
Which parts of a HVAC system can be recycled?
In spite of so many types of metals, rather a great deal of a heating and cooling system can be recycled. Another advantage to know is that metal scrap yards often require that people carry a current a/c license in order to sell old a/c equipment as scrap. The heaviest pieces are compressors which can weigh 80-120 pounds each!
Here's what can be recycled:
Coils
Cardboard boxes
Motors
Sheet metal
Metal duct work, such as in the return air
Compressors
Brass fittings
Copper tubing
What generally isn't recycled?
There are a couple of types of parts that are not able to be recycled.
Tiny plastic parts
Flex duct
Fiber board
Capacitors
What happens to the Freon in the old system?
Any remaining refrigerant such as Freon or any of the more recent types of refrigerant need to be recovered, which means they aren't left to leak out in to the air and damage the ozone layer. This kind of recovery is needed by the Environmental Protection Agency and a/c professionals must bring a license to do it securely and correctly. Air conditioning service technicians are needed to keep logs about refrigerant use, including storing, reclaiming, and charging air conditioning unit with refrigerant.
At South End Heating & Air we specialize in HVAC system replacement, contact us for a free consult. We'll evaluate your system and help make recommendations for optimum value. After all, we want to keep you cool all summer long and warm in the winter. Just schedule a visit with one of our technicians to talk about how we can help with your thermostat's settings. Would you like to learn more options our techs can help you with? give us a call 704-684-5339