How Long Do Septic Tanks Last?
South End Plumbing, Heating, & Air Expert Tips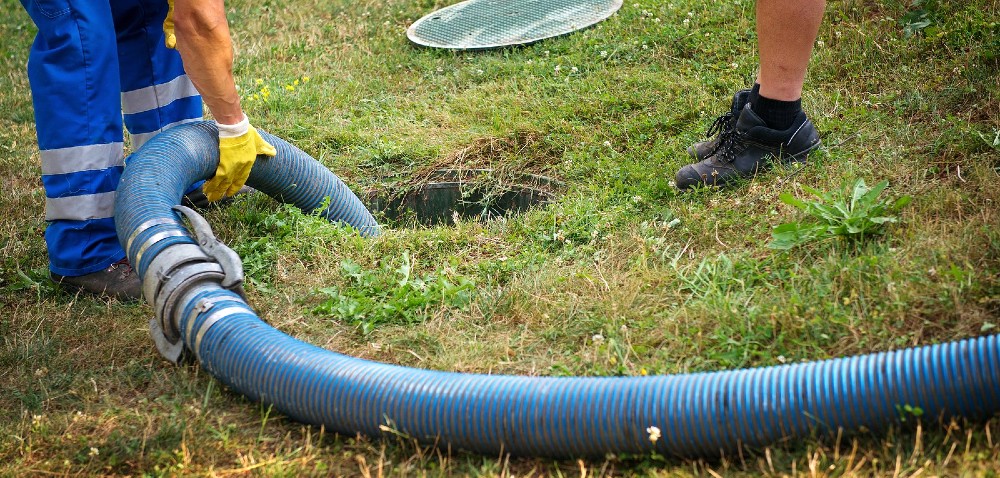 How Long Can Some Septic Tanks Last?
A properly installed and maintained septic tank should last an average of 20-30 years.
If you are unsure of the age of a septic tank, ask for a quote from a septic service provider or a property assessor. They can normally estimate the age by looking at the tank and components. You may likewise find the age of your septic tank by getting in touch with the health and wellness division or building division in your city or area. If plans for the septic tank were submitted, they should show when it was put in.
If you know the age of your system, you probably don't have to worry about septic tank replacement costs right now. Age isn't the only variable to consider, though, as a variety of things can influence the span of a septic tank.
Concrete Tanks
Concrete septic tanks, the most usual tank type used today, can last quite a long period of time. Generally, concrete tank users do not need to consider septic system replacement issues for about 20 to 30 years. With correct maintenance, a concrete septic tank may last as long as 40 years.
If you want to maximize your septic tank's life expectancy, normal pumping is vital. Get in touch with an expert septic tank company to pump it every 2 to 3 years. When acquiring a service company to pump a septic tank, ask about inspecting the system to look for any concerns that might need repair services. Finding and fixing these failures can also help your tank last longer.
In addition to scheduled pumping, you can likewise lengthen the life of a septic system by being careful regarding what you send down the toilets and drains. Things that must never make their way into a septic tank include (however aren't limited to):
Hazardous waste
Disposable diapers
Cat litter
Coffee waste
Paper towels
Pads or tampons
Cigarette butts
Fat or oil
Paint thinner
Pesticide
Gas
Steel Tanks
Steel septic tanks can corrode and be damaged after about 15 years.
The materials a septic tank is made of can significantly influence its lifespan. Older septic systems may have a steel storage tank. Steel septic systems have a shorter life expectancy than concrete tanks, lasting only about 15-20 years. Steel tanks don't last as long since they can rust, which can trigger leaks and failure.
Based on where you live, steel septic tanks may be prohibited. This is because steel tanks have the propensity to rust and corrode making it possible for them to collapse, which is a possible major health hazard for homeowners, neighbors, and animals.
Soil and Groundwater
Acidic soil and groundwater can shorten the life of a septic tank. If you live in a location with extremely acidic soil, it can dramatically decrease your septic tank's lifespan. Acidic groundwater and soil can wear away a concrete container, causing septic tanks to wear quicker than they otherwise may have. Alternatively, if you stay in a location with more neutral soil and water, it's possible a septic tank can last much longer than 40 years with appropriate care.
Various other environmental factors can contribute, positively or negatively, to how long a septic system will last. If there are trees or bushes anywhere near your tank, their roots can grow against or even into the system's pipes. This can cause clogs, leakages, or burst pipes.
What to Do if a Septic System Bursts
Problems with the septic tank generally happen due to leakages or damages to the tank. Septic problems are reasonably simple to detect as a result of the nasty smell from drain gases leaving from the drain system, slow-moving or backed up drains pipes, overrunning commodes, wet yards, standing water around the septic, or unusually lush vegetation around the septic.
These signs show the septic system is failing in some way, such that it can't take in more waste. Septic problems are not always a result of old systems. Even new ones are vulnerable to failing because of changes in wastewater flow. You should contact your local health division to analyze the situation and provide an ideal solution to the problem.
You can likewise contact emergency plumbing services that focus on septic tanks. Specialist plumbers likewise need to analyze the site to figure out the best answer for your case.
Pump the Septic Tank
When the septic tank fills up and the lowest plumbing parts in your residence, like in the basement, begin to back up, you most likely need to pump the wastewater in the tank to fix the trouble for the time being. This is only a temporary solution. You will need to address why sewage isn't moving normally.
The underlying cause could be a blockage in the drain lines between your home and the tank or a very high groundwater level. Septic system professionals can measure groundwater depth within 10 feet of the tank and 20 feet of the drainage field to establish the best method of waste removal from the tank. If you remove way too much water, the tank may begin to float upwards due to pressure from the groundwater, triggering other damages to connected pipes.
Reroute Wastewater
Generally, overflow water from the roof or other areas of a property may need to be directed to a different drain, area, or pit to stop it from wearing or damaging a septic tank and field. If the local building codes permit it, your professional plumbers can additionally route water from one source to the other drains.
Septic Cleaning or New Drain Field
In some cases, the septic tank may burst rather than run back into your house, triggering waste draining away with the water drainage area electrical outlet or onto your residence's exterior. In such an instance, expert plumbers may advise a septic cleansing, in addition to the setup of a new drainage area.
New Septic Tank
If the septic system bursts and causes waste to flow into the ground, there's a threat of contaminating groundwater and causing health and environmental problems. In such an instance, professional plumbing technicians might tell you that you have to replace the septic tank. Old septic systems ought to still be pumped when you plan to set up a new tank in order to remove the waste product that's leaking.
---
South End Plumbing specializes in leak repairs and water heater installation, so remember, we are just a click away. We also specialize in tankless water heaters – give us a call! South End Plumbing is one of the only companies that will give you a free estimate. Call us at 704-919-1722 or fill out the form online to schedule a visit.