How Much Can Old Windows Contribute to Overworking Your HVAC?
South End Plumbing, Heating, & Air Expert Tips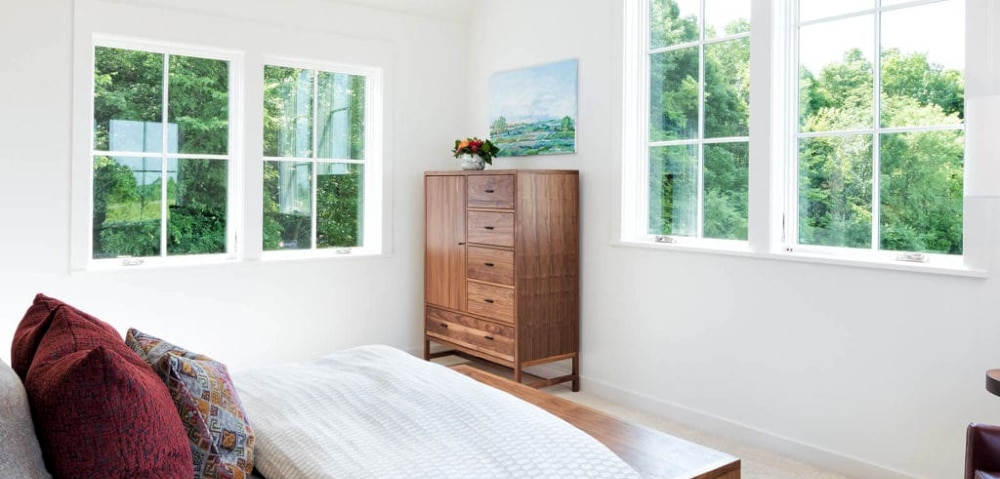 How Much Can Old Windows Contribute to Overworking Your HVAC?
We have windows in nearly every room of a house due to the fact they let natural light in and can be opened to let fresh air and pleasant temperatures in sometimes. At the same time, home windows may let the heat or cooling you want in your house out. Inefficient or old windows may cost you comfort and money. Old windows overworking HVAC is reality, which will be a major problem and expense at some time.
But home windows have come a long way in the last few years, so you don't have to pick between letting in enough light and keeping a consistent temperature in your home.
Replacing Old Windows
Changing home windows can be a large financial investment, and it can be tempting to try saving a few dollars as a result of this. However, when choosing installers, it is key to remember some companies might not recognize their service warranties if the windows aren't installed properly. A lot of the problems with damaged home windows would not have happened if the setup was done by professionals.
If you believe your home's windows aren't giving you the energy efficiency they should, you can attempt to identify some common problems with older home windows.
Energy Savings
The right windows can conserve a great deal of power. New home windows are specifically made to shield your home from the outside elements. Windows should keep the indoor temperature stable and make your house's climate easier to manage. This indicates your AC and heat don't need to run as hard and use as much energy. Energy intake decreases, much less upkeep may be required, and your system and components might last longer. This corresponds to important and lasting financial savings.
To attain the best efficiency when you get new windows and have them installed, there's a checklist of your house and its systems. This may include getting your HVAC system up to current upkeep or maintenance, updating insulation for the remainder of the house, and investing in a smart thermostat.
Safety
When old home windows don't open easily and fast, it becomes more than just an inconvenience in the hot summer months. Stuck windows are a security threat. Windows are meant to be a fast emergency exit in situations of a fire or accident. Windows need to be reliable and work easily at a moment's notice.
New windows have actually systems created for easy opening. For many current models you look into– whether you like wood, plastic, or fiberglass frames—they will run smoothly and with easy usage relative to older windows. Due to the fact they are made from solidified and laminate glass, they are less likely to shatter into smaller shards which can create more danger in an emergency.
Right here's another advantage: a host of protection options are made to stop entry to your building. Locks and sensing units can be fitted that prevent unwanted entry and notify you if an entry originates from outside. The assurance alone can make brand-new windows a worthy financial investment.
Noise
The very same functions in new windows that prevent energy loss or heat/cool air leaks also dampen sound. Argon gas fills in between double and triple panes of glass minimizing heat transfer. This current option also buffers outside noise.
A lot of us want and expect a nice, quiet home. New windows make more difference with noise than you'd think. Triple-paned glass blocks sound from roads, construction, other yards, and anything happening right around your home.
Dust, Allergens
Windows treatments like curtains, shades, and blinds, can harbor dust and allergens. Cleaning windows, sills, curtains, and blinds, is difficult and time-consuming. It's not something you get around to very often. If you can remove your window coverings, because new windows, you also pass up some privacy and defense
New window alternatives now include styles with blinds within the windows themselves. Because they are put between the panes of glass, you do not need to worry about cleansing exterior components. There's even a safety benefit if you have little ones or family pets: no cords.
UV Protection
Sunlight is important and beneficial. However, there is a disadvantage. The sun pouring into your house creates wanted warmth in the winter, but too much heat in the summer. You may also get long-lasting exposure to UV rays which can harm and stain interiors and furnishings. To stay clear of fading or sun damage, new windows can be fitted with protective layers. All-natural light will certainly still get in, yet its dangerous effect will be counteracted. You can appreciate your bright, enjoyable house without stressing over damage to your furnishings.
Convenience
Older houses with old windows are filled with drafts and oddly hot or cold areas. This is not what you want. It ramps up your energy bills and indicates some areas in your home may be perfectly comfortable while other spaces are too warm or too cold. Then someone changes the thermostat. Then someone adjusts it back. This is a waste of energy and wears the HVAC.
Tight, new home windows will assist in removing cold or hot spots inside the house. A climate-controlled environment should keep things consistent and less air exchange suggests your systems do not have to work as hard.
Curb Appeal
Windows may mean a big upgrade to the appearance of your house. It's an important variable if you're putting your home up for sale. Some buyers may make a decision based on the home's looks and their first impression. An unpleasant lawn, crummy-looking windows, or anything to do with curb appeal could postpone or decrease a property sale.
_______________________________________
At South End Heating and Air, we are Charlotte's affordable AC experts. Call us anytime for a free consult and free estimate. We'll evaluate your system and help make recommendations for optimum value. After all, we want to keep you cool all summer long and warm in the winter. Just schedule a visit with one of our technicians to talk about how we can help. Would you like to learn more options our techs can help you with? Give us a call 704-684-5339.