How Much Do Old Windows Affect HVAC Energy Costs?
South End Plumbing, Heating, & Air Expert Tips

How Much Do Old Windows Affect HVAC Energy Costs?
Windows, especially older, single-pane windows, make your energy costs skyrocket. They can be responsible for 10-25% of your electric bill by allowing heat to escape in the winter and heat from the sun to enter in the summertime.
The problem with older windows is that the single-pane window allows air to pass into the home. With these older windows, there is little to no insulation from the outside temperature level. The exact same can be said for the wooden frame. With time, the wood starts to rot and crack. This allows air to stream through. Ultimately, you are squandering energy throughout the hot summer because your air conditioning unit is trying to stay up to date with all of the cold air that is heading out your windows and the hot air that is can be found in. A similar declaration can be made for the cold winter season, other than this time, it's the hot air originating from your heater that is getting away from your house.
Replacing those old, worn-out windows can make all the difference.
How Energy-Efficient Windows Are Different
Today, advanced window innovation comes at budget-friendly and affordable prices. Property owners are choosing to change their older, single-pane windows with brand-new, double-pane windows. Dual-pane windows are made up of 2 panes. In between the panes of glass, there is a vacuum or gas that works to minimize heat transfer. These windows are insulated and help to seal air leaks along with keeping your power expense down.
Generally, energy-effective windows have the following functions:
Heat-decreasing glass tints
Laminated insulating glass
Warm-edge spacers between the window panes
Low-E finishes
Enhanced framing materials
Two or more panes of glass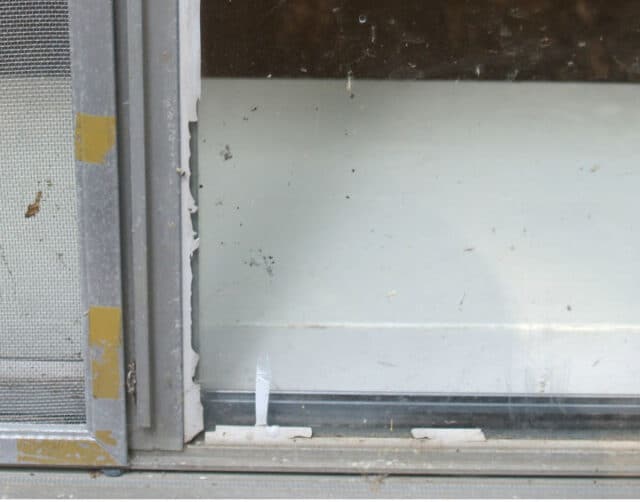 Just How Much Money Can You Save By Upgrading?
The amount of energy costs you might conserve by setting up new energy-efficient windows depends upon what kind of windows you presently have. If your old windows are single-pane glass with wood frames, then yes; you can save a great deal of cash. Also, let's say your house has old aluminum, single-pane windows, as do numerous in the Charlotte NC area. Your current windows do not insulate your house well, so if you upgrade to gas-filled, double-pane windows with non-conductive frames, you will see lower power bill expenses. However, if you upgrade when you currently have double-pane vinyl windows, you will still see savings, however not as drastic. New, energy-efficient windows will be way better at keeping your home cool in the summer season and warm in winter.
The Energy Star program states that Energy Star-certified window items can lower your energy bills as much as 15 percent. After 1 year of having changed single-pane windows, homeowners saw approximately $101 to $583 in cost savings from reduced energy costs. After a year of replacing double-pane, clear glass windows, homeowners saved an average of $27 to $197 dollars in energy expenses. For those who are more ecologically concerned, approximately 1,006– 6,205 pounds of CO2 are lowered after 1 year of replacing single-pane windows 246– 2,001 pounds of CO2 are reduced after 1 year of replacing double-pane, clear glass windows.
Other Window Advantages
Cutting your energy bills isn't the only benefit of changing old windows. It can also raise your house's worth. Also, brand-new windows with vinyl frames do not require as much maintenance as older windows with wood frames. Then there's the V in heating and cooling– ventilation. If your old windows are difficult to open, replacing them with easy-to-open windows might bring in more fresh air.
What To Look For In Energy-Efficient Windows
Low-E Finish:
Low-E is an energy-efficient finish that minimizes the quantity of ultraviolet and infrared light that comes through the glass and into your home. Low-E covering assists either in keeping or showing heat into your house while minimizing energy expenses throughout the year.
Insulated Glass:
Argon and Krypton gases boost the energy efficiency of your windows. Both gases carry out as an insulator and deal with the Low-E finishing to produce a more comfy house environment. Basically, they make it harder for any heating and cooling to travel through the glass.
U-Factor (U-Value):
When purchasing a new window, it's important to think about the U-Factor. A U-Factor is the measure of heat transfer from the entire window including the frame, sash, and glass unit. A lower U-Factor suggests the window has a higher quality insulation and a greater resistance to heat flow.
Energy Star Label:
ENERGY STAR is the trusted, government-backed sign for energy efficiency assisting us to save money and secure the environment through energy-efficient items and practices. The ENERGY STAR label was developed to, "Reduce greenhouse gas emissions and other pollutants caused by the ineffective use of energy."
U-Factor label.
U-FACTOR LABEL
Energy Star Label.
ENERGY STAR LABEL
Conclusion
Energy Effective windows can impact your energy expenses considerably, specifically if you have older, single-pane windows in your home. The older windows in your house do not help to preserve the heating or cooling inside, instead, it allows for air to pass through the windows. This develops greater energy costs due to a/c systems working harder to make your house comfortable throughout the winter season or summertime. Energy Star items are authorized by the federal government as energy efficient. When looking for energy-efficient windows, it is necessary to keep an eye out for the Energy Star label as well as examine if the item has a low U-Factor, Low-E Covering, and insulated glass.
At South End Heating & Air we specialize in HVAC system replacement, contact us for a free consult. We'll evaluate your system and help make recommendations for optimum value. After all, we want to keep you cool all summer long and warm in the winter. Just schedule a visit with one of our technicians to talk about how we can help with your thermostat settings. Would you like to learn more options our techs can help you with? give us a call 704-684-5339