How Professional HVAC Maintenance Helps a Home's Air Quality
South End Plumbing, Heating, & Air Expert Tips
You've done a lot of work in and around your house, and you're always careful to have your house be a safe, healthy home for your family. Unfortunately, one big category of having a healthy home can go, quite literally, unseen and unknown. There are some things you can do to help the indoor air quality. For some issues, though, you'll need sound, professional HVAC maintenance from an expert. Yes, you want to keep your heating and air running well, but good maintenance is also about the safety and living environment for you and your loved ones. There's now doubt that maintenance helps home air quality.
Why Do You Need Professional HVAC Maintenance?
While you can take care of tasks like changing air filters, there are a lot of other aspects to a home heating and cooling system you can't maintain without expert training. How for most of us, with most cars and trucks these days, you'll need pro mechanics for some jobs, HVAC technicians can do everything you need for the HVAC system and the air quality in your home.
During a bi-annual inspection and maintenance, technicians perform a variety of jobs, that include cleaning your system, inspecting the system, and carrying out any type of required repair services. They will inspect refrigerant levels, lubricate moving parts, check controls, and do a lot more. Professionals can additionally assess your heating and cooling routines as well as assist you in ways where you might reduce your energy bills.
The Causes of Poor Indoor Air Quality
There are numerous root causes of poor indoor air quality. A very common cause is dirty air filters in your HVAC system. It happens to all of us when we're busy. Often we just forget to replace the filter, despite the fact that it needs to be changed every six months. It should be changed more frequently if you have pets or if someone in the residence has allergic reactions or other medical needs. Dirt, mold, and other contaminants can gather in filters. Given that many home air systems are forced-air systems, meaning air is blown through ductwork and the dust can wind up back in the house if the filter is worn or dirty.
One more feasible cause of polluted, harmful indoor air is poor airflow. This can also be a cause if your residence feels or smells stale, humid, or musty.
Dirty or poorly maintained air ducts may be a huge factor leading to poor indoor air quality in a home. Homes can get dirty. It happens. So it makes sense that dust, hair, and so on get into your air ducts. Since air is moving through those ducts, it will likely send small, even microscopic, bits of dust, dirt, mold, dander, and bugs into the air your family is breathing all the time. The best method to avoid this is to have an expert HVAC technician come to your home at least twice a year to examine your system and do all the needed maintenance for it.
How Does Good Maintenance Improve Indoor Air Quality?
Lots of property owners understand how heating and air maintenance keep a system efficient and running. How, though, does maintenance on the right schedule keep a home's air quality ok?
For starters, similar to any part of your house, particulates will gradually build up within your system. The issue is that you won't see that buildup as you may on, say, your kitchen counters or a glass window. Over time, that accumulation can impede airflow and contaminate your air. During maintenance, professionals will check and clean your system and stop the buildup.
By circulating air, your HVAC system should keep your indoor air quality safe. Expert technical maintenance will improve your indoor air quality by ensuring your system and all its components are working correctly and ventilating your home as designed.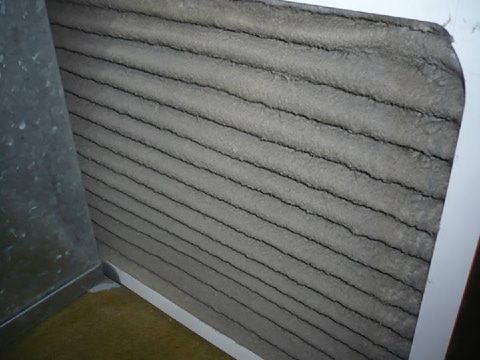 Changing the Air Filter
The main function of an air filter is to stop dust and other pollutants from entering your heating and cooling system, but it additionally has an impact on the expected air quality in your house. All the air that circulates through your system will go through the filter initially, so a cleaner filter produces cleaner air. An HVAC technician will make sure your air filter is clean as well as in good condition.
Poor Ventilation
Ventilation, or a lack thereof, is probably not your first thought when you're considering maintenance. However, it's a substantial factor in the quality of your home's air. If there's no route for warm, dirty, or stale air to escape your home, the air inside will become unpleasant or even harmful. Plenty of dust, hair, animal dander, and more can end up being caught in your house and affect the air quality. Additionally, without appropriate ventilation, the moisture can come to be too high or too low in your home. If the humidity is too high, condensation can create and cause water damage or mold and mildew. Installing an exhaust fan and keeping up with routine maintenance can keep your HVAC system working effectively and stop air quality issues before they're big problems.
Air Quality Can Change With the Seasons
Indoor air problems tend to be more frequent during warm and hot months, especially in Carolina springs and summers. Exposure to contaminated air, from natural or man-made sources, can make you and your family prone to a number of health concerns, including, just for a few examples, allergies, asthma, eye irritation, headache, respiratory problems, and heart disease. If you want to make sure the air quality in your house is fine leading into the spring, schedule a maintenance appointment soon.
At South End Heating and Air, we specialize in HVAC and furnace repair, call us for a free consult. We'll evaluate your system and help make recommendations for optimum value. After all, we want to keep you cool all summer long and warm in the winter. Just schedule a visit with one of our technicians to talk about how we can help with your heating needs. Would you like to learn more options our techs can help you with? Give us a call 704-684-5339. For all your plumbing needs, we're here for you as well.