How Serious is a Leak in Your Crawl Space?
South End Plumbing, Heating, & Air Expert Tips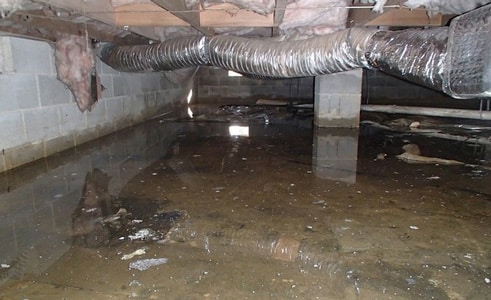 How Serious is a Leak in Your Crawl Space?
A crawl space home structure differs from a basement or slab. When standing directly up, the normal crawl space has a dirt or crushed rock floor and isn't high enough for an adult. So just how serious is a leak in your crawl space? In short, a leak or standing water of any kind can be pretty serious, it can cause wood to rot, mold, and insulation to soak from humidity and fall out of the floor joists due to increased weight. 
A crawl space raises the bottom floor of the house above the base flood elevation (BFE). That implies if there is flooding, the habitable areas of the home should not get soaked.
So how do you know if you have a crawl space? There are a few things you need to find out about keeping the area under your house dry and tidy.
Keeping appropriate crawl space humidity levels is important for preventing mold development as well as various other unhealthy problems.
Read along for an overview of proper crawl space upkeep and expand the wellness and also the life of your house.
APPROPRIATE CRAWL SPACE HUMIDITY LEVELS
Maintaining your crawl space at a level of concerning 55% humidity maintains the air healthy and balanced. Right here are a few of the negative effects of high humidity in your crawl space:
Mold & Mildew
Wood rot
Insulation damage
Mold, mildew, and mold can cause wood rot, which can ruin the stability of your home. It can also cause excessive settling which can lead to other problems like warped doorways, cracked drywall, and stuck windows. None of this is good, so let us tell you how to proceed.
Measure the humidity degrees in your crawl space with an electronic thermo-hygrometer. Is the humidity above 65%?
WHY IS THERE WATER IN THE CRAWL SPACE?
There are numerous reasons water enters the crawl space. Discover and take care of those issues prior to tackling the crawl space itself.
LARGE AMOUNTS OF WATER
Excessive water is standing water in the crawl space. Do you see standing water in the crawl space?
Look for plumbing leaks and drainage issues if so. A usual source of bulk water in the crawl space is inappropriate sloping of the ground outside the residence.
If the ground slopes towards your house, there's trouble. The ground ought to slow away from the house at a 5% grade if not more. The ground sloping down towards the foundation causes water seepage into the crawl space. This happens because the bricks and blocks that make up your foundation are not waterproof and standing water outside touching the blocks can migrate through the blocks. This can also happen with groundwater that's subsurface level via water underground called hydrostatic pressure.
GROUND HUMIDITY
If the ground itself has lots of water, it evaporates right into the crawl space air. In some cases, the dirt appears dry but that's because it's vaporizing into your crawl space.
After the setup of a thermo-hygrometer, you'll recognize if you've obtained a ground dampness dissipation problem.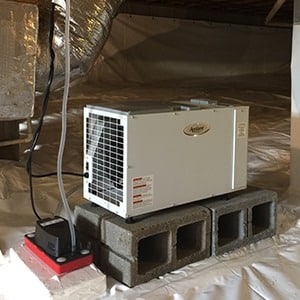 OUTSIDE AIR AND CRAWL SPACE VENTS
Crawl space vents are an obsolete solution for humidity in the crawl space. When it's damp outside, the crawl space air is aired vent with damp air! That does not help with moisture trouble.
On a warm, humid summertime day, the air venting right into the crawl space could be as high as 75% relative humidity and also 85 degrees. When it hits the colder air of the crawl space, it increases the relative humidity by about 2% per degree!
This indicates your crawl space humidity rises by about 22 degrees. This triggers condensation along the surface areas inside the crawl space. Therefore vents aren't a suitable solution for humidity control.
Also in the winter season, your crawl space dries out yet the vents waste a great deal of warmth. That's the warmth you're spending for!
What services are best for reducing crawl space humidity?
DEAL WITH THE PROBLEMS FIRST
If there's bulk water in the crawl space you need to identify the source and fix it promptly. Get out there and grade the soil if it's dirt sloped towards the foundation. Make certain the grade slopes away from the foundation.
Do you believe there's a plumbing leak? Call a plumber as well as look into all the pipelines under your house. Sometimes old copper pipes have leakages as tiny as a pinhole. With time, these tiny leakages add up to large water troubles.
Often, an exterior concern such as rainwater run-off from the next-door neighbor's home is the trouble. A sump pump is a good repair if that's the situation and possibly also a French drain.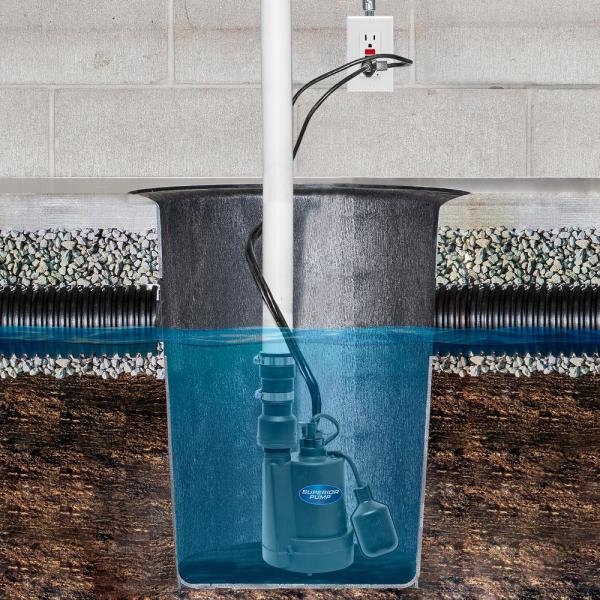 SO WHAT IS A SUMP PUMP?
A sump pump is a pump in a bucket dug into the ground in the crawl space. The water drains pipes to the lowest area as well as winds up in the bucket. The pump then detects there's water and cycles on to pump the water out of the area (usually into your yard far away from the foundation and downhill).
Check it a couple of times per year and make certain it's working well if you've got a sump pump.
SET UP A VAPOR BARRIER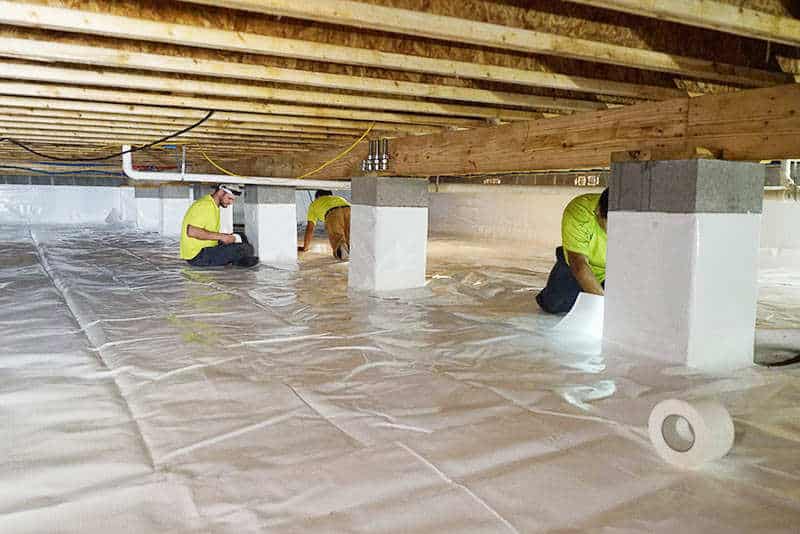 What's a vapor barrier? It's a thick sheet of plastic that covers the dirt floor of your crawl space. This is very important in keeping the humidity down and is often overlooked in older homes. The vapor barrier holds the moisture beneath the plastic as well as away from the wood joists of your flooring. It additionally maintains the insulation dry.
Make use of a professional company for this action so you know it's done. The vapor barrier safeguards the air you breathe inside your home. Keeping your home from mold and mildew will help eliminate a number of health issues that can arise.
DEHUMIDIFIERS FOR YOUR CRAWL SPACE
There's one last action that's occasionally needed for preserving proper humidity levels in the crawl space. That's the installment of a crawlspace dehumidifier.
A crawlspace dehumidifier is set up in the crawl space, positioned for optimum air circulation. Its fan circulates the completely dry & clean air throughout the space. This maintains crawl space humidity levels down.
THE NECESSITY OF PROPER CRAWL SPACE HUMIDITY LEVELS
Keeping the correct crawl space humidity level is vital for the wellness of your home. The best humidity degree dissuades mold as well as mold growth and also maintains your insulation completely dry. Protecting against mold and mildew growth is very important since the air you take a breath inside your house originates in the crawl space. Unhealthy air in the crawl space suggests undesirable air in your daily living space.
First, measure the humidity in your crawl space initially. Determine the problem and also repair it if it's as well high. If there is dirt flooring, set up a vapor barrier. If the humidity degree is still excessive, take into consideration mounting a crawl space dehumidifier.
Keep your home healthy for years of hassle-free maintenance by keeping your crawl space completely dry!
South End Plumbing specializes in crawl space leaks so remember, we are just a click away. We also specialize in sump pumps – give us a call! South End Plumbing is one of the only companies that will give you a free estimate. Call us at 704-919-1722 or fill out the form online to schedule a visit.