How Smart is Your Home?
South End Plumbing, Heating, & Air Expert Tips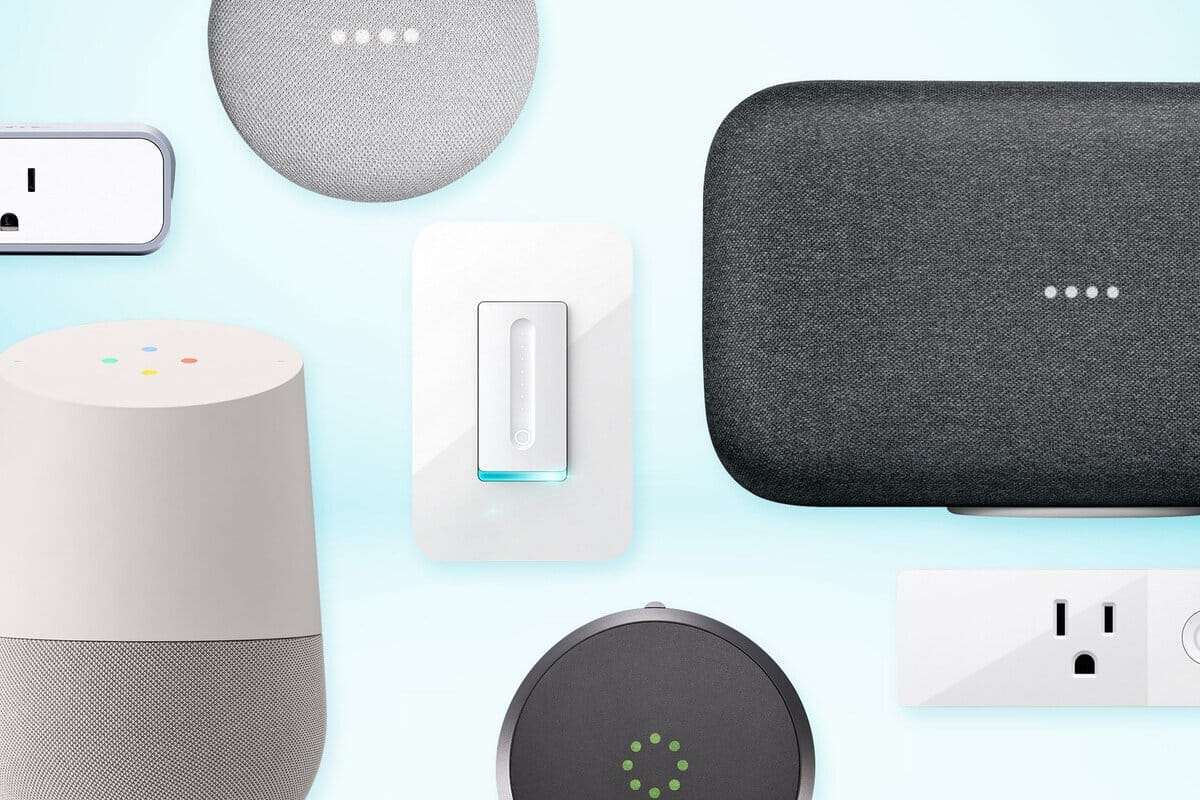 In the home services industry, there's been a boom in affordable smart speakers, thermostats, security devices, and much more. Improving your convenience and comfort in the Charlotte NC area has never been easier. Smart speakers are handy for answering quick questions, setting reminders, creating lists, controlling other devices, and assisting with ordering your favorite items. A year ago I gifted a Google Home speaker to my 71-year-old father who still used a flip phone and pays most of his bills by mailing a check. I was amazed at how often he used it to listen to the radio and favorite songs, look up phone numbers to local businesses, and ask to get answers pertaining to questions that came up in normal conversation when visiting. My 7-year-old son uses Alexa to find out what the weather is before getting dressed for school every morning and then listening to his favorite band "Twisted Sister". It's remarkable how easily a 7-year-old and a 70-year-old can integrate such a thing into their life.
Most people can benefit from home automation and smart home devices. These devices help us by either saving time, saving money/energy costs, or providing a safety benefit.
Smart Thermostats
Being in the HVAC industry specifically I've seen more and more homes use a Nest smart thermostat. The first one I actually used was in a beach rental my family stayed in a couple of years ago. How clever was it for the owners of that beach home to be able to monitor and change settings remotely via their smartphone? When you think about convenience and saving money it's rare that they go hand in hand. Usually, you sacrifice a little money in order to save time such as when you buy take-out rather than cooking at home. The beauty of a smart thermostat is that you get both. Adjusting the temperature with your phone at your side when you're in bed or away from your home can save a few dollars on your power bill and make your home's temperature more comfortable without you needing to be in front of the thermostat. And programming has never been easier, never having to scroll through confusing LCD screens.
Smart Lighting
Coming from a photography background, nothing changes the look/mood of an environment more than lighting. It's the first thing you notice when it changes, but it can tend to be the last thing you think about as far as us taking it for granted. Also, most people don't realize how the color and strength of the lighting can change how an environment feels. Turn the lights up in an aquarium or a movie theater and the experience becomes less magical. Turn the lights down in a dentist's exam room and things can feel more scary. Products like Phillips Hue have taken advantage of this with their smart lighting system. With it you can change brightness, duration, color, set up control groups, automate, and have all of this control in an app on your smartphone. Moments in and around your home can become more restful, more romantic, more fun at movie night, more inviting at gathering areas, and safer at dark pathways.
Video Doorbells
The front door of your home is the gateway to the outside. We get news from neighbors, guests that are both invited and unwanted, and deliveries. My Dad often use to have his deliveries mailed to my Grandmother's house because she would always be there when he might be at work or out and about. The ability to always be at your door, at least virtually, is now commonplace. Video doorbells are on millions of homes and it's no wonder. They are a major convenience and also a major deterrent to porch pirates and intruders.
Smart Plugs
We are living in the future where anything that plugs in can be monitored and controlled with smart plugs. These handy smart devices can be controlled via an app on your phone or triggered when another plug is used, or enabled via a smart speaker when linked to your Google Home or Amazon Echo. This can save time if you have a wake-up routine to turn multiple things on, or a nighttime routine to turn everything off. When you're away on vacation you can still enable these routines to ward off burglars that may be casing your house. If you have space heaters or curling iron you often forget to turn off, you can easily check and disable power to specific items remotely. The peace of mind and power-saving potential of these handy plugs make them a great investment and the programming and diversity of uses are endless.
Smart Locks
Controlling access to your home when you're away has always been very tricky. In the past, you may be going away on vacation or staying late at work and you must have given a key to a trusted person to feed or let out your pets. If you've done this type of thing in the past then you've probably come home at some time to an unlocked door. The person you trusted with everything you own forgot to lock the door back. Now think about how often you yourself drove off and were uncertain if you locked up. Thankfully with a smart lock, these problems are easily solved and add a great benefit to any homeowner.
Your First Home Smart Device
With all of these smart devices available I would recommend trying a smart doorbell first. They say a picture is worth 1000 words and knowing who is at your home will tell most of the story. An Amazon delivery person at the door-you got a package, a solicitor at your door-you just eliminated speaking in person if you like, a friend or neighbor at your door-you have the means to tell them you'll be right there. My neighbor's granddaughter has come to our door to ask if my son can play and it's usually while he's getting picked up from school. She may not have a watch to figure out that this always happens at the same time, but she always has a happy face and a voice.
My Favorites
Most devices can talk to one another. Currently, there are two camps (Amazon and Google). I have owned both phone platforms and currently own both smart speaker platforms and have been really happy with both. I'm slightly more partial to the Google Home smart device because it's the one in my living room and gets used the most. Also, its ability to understand my southern accent is slightly better and that says a lot.
My prediction is the way consumers work is the device that has more functionality and is the most accurate will become the most popular. In my mind, the voice shopping experience will never match a screen. When a customer is thinking of shopping for an item, if they haven't ordered it before they are carefully reviewing written details, reviews, and photos. Therefore the Echo won't gain popularity strictly because of its Amazon shopping feature.
Author,
Paul Duffey
Marketing Manager