How to Add Home Equity through HVAC Upgrades
South End Plumbing, Heating, & Air Expert Tips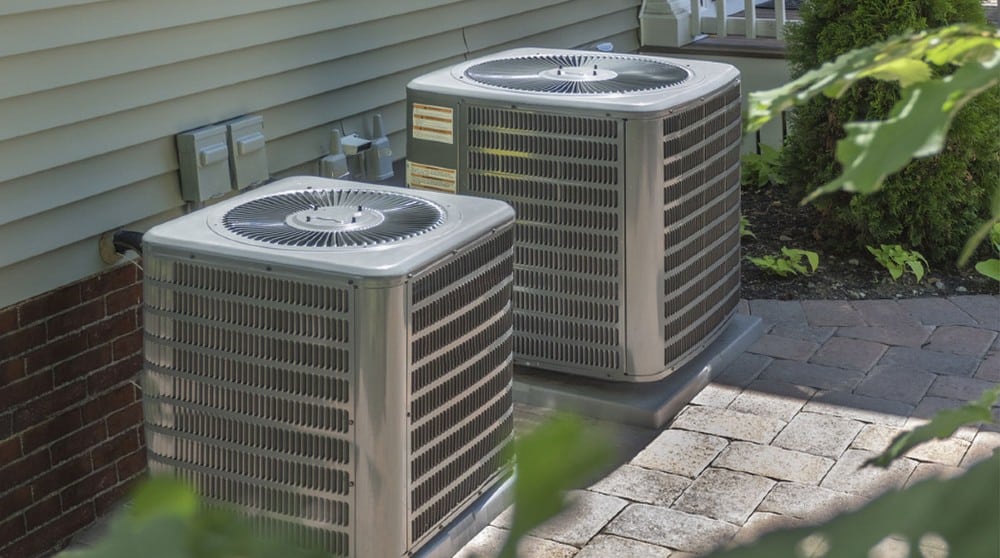 Homeowners spend a great deal of time and money on renovation, remodeling, and upgrade projects on their property. Some are for their own comfort and enjoyment. Some projects happen due to necessity. Other upgrades to a home or property may be done with home equity, resale value, or a property's ROI in mind. Does this apply to a home's HVAC system? How can you add home equity through HVAC upgrades?
When you are starting a renovation project on your home, especially with a plan to eventually sell it, you want to spend your effort on work which adds the most value. HVAC system work is a smart, long-term investment that has a major impact on the property value. HVAC upgrades or a necessary replacement to an old, ineffective system are often overlooked. Meanwhile, homeowners spend a lot of money on renovation work which won't give you a net return in equity or resale value.
Thinking about Home Equity
Anything that boosts the overall condition and worth of a home or property increases home equity. Renovating or remodeling a kitchen is a typical way of improving a home's equity. More frequent work or projects are patios, pools, and bathrooms.
On the other hand, putting on a new roof is not likely to increase equity. This is usually looked at as maintenance to a property. An old, worn roof will decrease home value and equity. Property owners might not choose to do work on the property which increases the equity, but most owners at least do the proper, decent maintenance when it's needed.
The home equity typically rises as the home value rises. Renovation or upgrade projects are ways to proactively improve home equity. An area's economy, real estate market, and other factors also change home equity.
HVAC Upgrades Can Increase Home Equity
Kitchen or bathroom renovations are often the first ideas that come to mind when thinking about raising the value of a home. These are good ideas for the most part. This work can make a substantial difference when selling a house.
Homeowners might not think about an HVAC system in the same way. Putting in a new or upgraded HVAC can be a sound, even lucrative, investment in a property. An HVAC system is a necessary part of a home. An outdated, inefficient HVAC will negate many nice, but in the end, optional remodels or improvements in a home on the market.
A functioning heating and cooling system with many efficient years ahead of it is both a perk and a necessity with a house on the real estate market. A buyer might not note brand-new HVAC units, but a damaged or old one is a major red flag. An HVAC system that needs work ASAP could well cost an owner a sale, or force an owner to give a lot on the sale price and terms.
An owner needs to take heating and cooling improvements quite seriously. This is whether you're planning on selling the property soon or planning on staying there for years. You could balk at the cost but HVAC replacements or major upgrades have a higher return on investment average than most other home projects, giving an average return of about 71%.
Make Your Home More Energy Efficient
If you don't need a total system replacement, it can still be an overall positive for your home and home value to make your heating, cooling, and ventilation more efficient. You can give your home a better climate, and a healthier living environment, and save on energy bills. If your HVAC system is younger than 10 years, you shouldn't need a new system. There are tips to look at to keep the system efficient and smartly extend its span.
Check and replace, if needed, weather stripping all around the house.
Put in smart thermostats.
When you get new appliances, get models with smart controls.
Upgrade doors and windows considering energy efficiency.
Check and improve insulation.
HVAC System Questions
When thinking about HVAC work, and how it may impact home equity value, it's important to know your current system, your property, and potential buyers. You may also consider the region you live in, the age, changes, and history of the home, and your budget. There are some good questions to answer or get help from an HVAC technician during a system inspection.
Is the HVAC system working well now?
If your home's on the market and potential buyers are seeing it, you will get questions, then inspections, on the HVAC. You can't really hide this information. If the system's older than 10 years, then definitely up to 15 years, is probably a negative to a prospective buyer. If you've taken care of the right maintenance and significant energy-efficient upgrades over the years, you might extend its life substantially.
When it comes to the big question of Repair? Or Replace? You can do the math on the price of a repair or upgrade versus a completely new system. In general, if the repair cost is about $5,000 or more, a replacement is going to be the smarter option.
What's my climate tell me?
In the Carolinas, this one is pretty straightforward. You need AC and heating in your home. You probably need the cooling part for a longer part of the year, but whether you care about resale value or not, this one's a simple fact.
Is your system energy efficient?
This is important to consider anyway. Upgrades here can often pay for themselves quickly in lower utility bills, so improving the home value is just one more benefit. New buyers want a home with efficient, modern climate control and lower bills. Energy-efficient HVAC and other major systems or appliances are smart investments and updates you can make.
At South End Heating and Air, we specialize in HVAC and furnace repair, call us for a free consult and free estimate. We'll evaluate your system and help make recommendations for optimum value. After all, we want to keep you cool all summer long and warm in the winter. Just schedule a visit with one of our technicians to talk about how we can help with your heating needs. Would you like to learn more options our techs can help you with? Give us a call 704-684-5339.