How to Save Money with Energy Monitors
South End Plumbing, Heating, & Air Expert Tips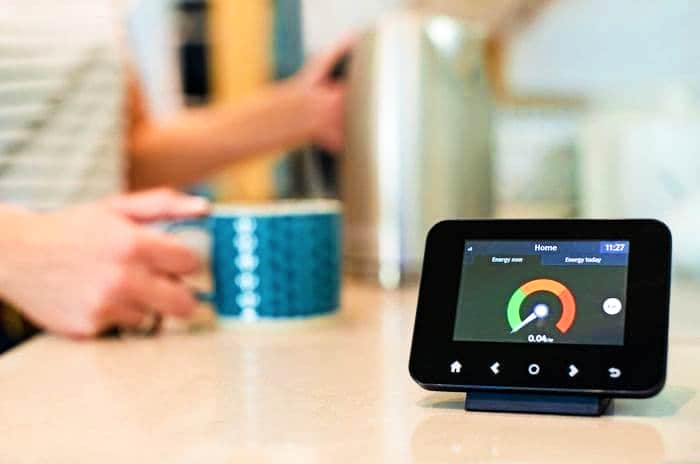 Do you want to know more and keep closer tabs on your home's energy consumption? One thing you should know is you can save money with energy monitors.
Generally, calculating the power use in a home or building has been something of a big unknown. First, how can you even measure it? What devices are most costly to run?  What do the units of measurement mean? How and when should you take meter analyses and those dreaded 'estimated' costs?
If you make use of an energy monitor you can get full transparency of the energy you're using. You'll start to see the real cost of your appliances, running the heat or AC, or the power consumed month to month.
Here's what you need to understand about an energy monitor. One can help you calculate how much power you're using, and exactly how you can reduce your bills.
What's an Energy Monitor?
An energy monitor is a pretty easy to use device that keeps track of the real-time energy you are using in your house – not gas however, only electrical power. It reveals the data (typically in kilowatt hours, kWh) on a digital screen – or in some cases it can go to a phone or tablet.
Three Types of Energy Monitors
Portable monitors – These devices include a sensing unit and an electronic display screen unit. You clip the sensor to a cable that feeds into your electric power meter. It will read the electricity you are using and transmit the information wirelessly to the portable display device.
Online monitors – This typically works the same, but it will send the info to an app or dashboard on a computer, tablet or phone for your easy use.
Plug-in monitors – These connect directly into the wall surface and track energy utilized by individual appliances. Multi-socket monitors, which can work with multiple appliances are available.
Energy monitors are commonly available from online stores and hardware stores. Check for the attributes and functions you are actually looking for.
What Info Does an Energy Monitor Tell Me?
If you want to know more about your energy usage, different energy monitors give different data. Here are some of the usual features.
The function to select how your energy consumption is shown.  For example settings may include, in carbon output, kilowatt hours or money.
A function that can give data by specific appliance. It's possible plug-in devices might be more accurate and easier to use for this data.
Data can be shown by period of time, as in daily, weekly or monthly, for easy comparison.
It can be programmed to sent an alert or message when usage reaches a set level or other parameters you need to know.
Will an Energy Monitor Work with Any Utility Company?
Power monitors will work in your residence or property with any company or provider. You will need a different monitor or device if you're using solar power and need to track it.
Advantages of an Energy Monitor
While energy monitors alone will not automatically save energy or money, they let you know much more about the energy you're using. You can figure out more about certain appliances, your peak energy times of a normal day, what happens with weather such as the summer heat or anything else that tends to add up as a higher power bill.
Energy monitors are relatively inexpensive, so getting and using one in exchange for steady savings on electricity might make good sense.
What are the Disadvantages?
Handheld energy monitors sense the data with a senior, not based on the power meter of your home or building, this means there could be a difference in the two readings. The inaccuracy is more likely when the energy usage of a property is relatively low.
While it may be a good addition for some homeowners, energy monitors are for your personal use only. Unlike smart meters, the data gathered is not going to the utility company. As a matter of fact, if you already have a smart meter for your home power, you might not need an additional monitoring device as one is already in place.
Whole-House Energy Monitors
Devices that check whole house energy usage are called power monitors. You can get data concerning the devices you wish to monitor and information concerning your energy expenses. The monitor will let you know how much power your home is using as well as what that is costing you.
The Home Joule plugs into an electrical outlet.  It will incorporate your home's power usage price with details about neighborhood utility costs, time of day, and climate to inform you if you're using too much power.
There is additionally the Power2Save, which connects to the electrical panel of your home and displays how much your current electrical power use is costing. Turn off a light, see the cost drop.
A more recent device in the marketplace is the Black & Decker Power Display, which makes use of a cordless sensor alongside the meter to feed info to a portable screen inside your home. You can use it to learn the most effective times to switch devices, appliances and lights off for the best savings.
Your Decision
The most effective way to figure out the best for your home is decide what level of monitoring you need. More considerations are how much you wish to spend? How much you expect to use the monitor? Is there a specific function you're looking for? Probably, you'll be in the budget-friendly yet efficient middle group of energy monitors that hook up to your meter and let you understand more about what you're spending.
_______________________________________
At South End Heating and Air we are Charlotte's affordable AC experts. Call us anytime for a free consult and free estimate. We'll evaluate your system and help make recommendations for optimum value. After all, we want to keep you cool all summer long and warm in the winter. Just schedule a visit with one of our technicians to talk about how we can help. Would you like to learn more options our techs can help you with? Give us a call 704-684-5339.