Is it Necessary to Get a Furnace Tune-up Every Year?
South End Plumbing, Heating, & Air Expert Tips

Is it Necessary to Get a Furnace Tune-up Every Year?
Do you actually need your furnace tuned up every year? Numerous property owners don't do it, however, there are a few good factors they should, especially if it's an older heater. Furnace makers all recommend annual inspections and maintenance by a qualified heating and cooling technician. But why?
Preventive Upkeep
Like a vehicle, furnaces have lots of parts that can wear out gradually. Many parts are under a great deal of stress and can degrade. A heater tune-up allows a professional to analyze the inner operations of a heating system to ensure all of the important components are operating correctly, and safely. Repairing any concern in the fall or early winter implies you're less likely to have a breakdown when it's truly cold outside, and when heating and cooling technicians are in high need.
Also much like cars and trucks, older heating systems tend to have more issues. The older they get, the more unavoidable an issue ends up being. Most technicians will strongly prompt you to have an older furnace serviced for security reasons.
Safety Precautions
To supply heat, a heater needs to burn fuel. Even a little issue in this combustion procedure can result in damaging carbon monoxide gas levels or a dangerous gas leak. Having a qualified specialist test and check your entire heater each year will guarantee it's safe to run.
Air Quality
The majority of furnace tune-ups also include some standard cleaning and a new air filter. This cleansing procedure can help get rid of a few of the dust and debris in the system, enhancing air quality throughout your home. More involved tune-ups might likewise include duct cleansing, which removes much more dust and dirt from your home.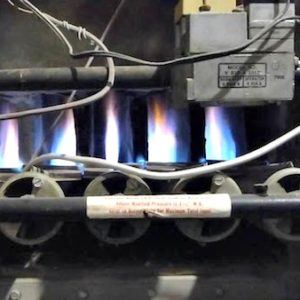 Appropriate Airflow
Restricted or minimal air flow puts an unnecessary strain on your furnace that can cause a shortened life expectancy and/or increased repair work. Throughout a heater tune-up, the HVAC technician will perform a static airflow test. This test will step how hard the fan is working to move air throughout the home.
Improve Energy Performance
A furnace tune-up consists of gas calibration and the cleaning and evaluation of the heater burner to make sure correct temperature output. In addition to ensuring safe operation, this will keep your heater running as efficiently as possible all season.
Maintaining the Manufacturer's Warranty
Some heating and cooling manufacturers require you to have regular upkeep on the furnace and to keep records of all work carried out. Failure to do so might void your warranty.
What is Consisted of in a Heating System Tune-Up?
Evaluating system and safety controls
Cleaning coils, burners, and components
Cleaning and lubricating needed parts
Adjusting/repairing electrical elements
Combustion analysis
Adjust air/fuel provisions
Test and clean flame-sensing units
Remove soot from burners
Checking heat exchanger
Evaluating condenser fan motor capacitor
Examine service valves for leakages
Change air filter
Evaluating for proper voltage
Tighten/align
---
At South End Heating & Air we specialize in Furnace Repair and Replacement, contact us for a free consult. We'll evaluate your system and help make recommendations for optimum value. After all, we want to keep you cool all summer long and warm in the winter. Just schedule a visit with one of our technicians to talk about how we can help with your thermostat settings. Would you like to learn more options our techs can help you with? give us a call 704-684-5339