Just How Well Does an Outdoor Pool Heater Work?
South End Plumbing, Heating, & Air Expert Tips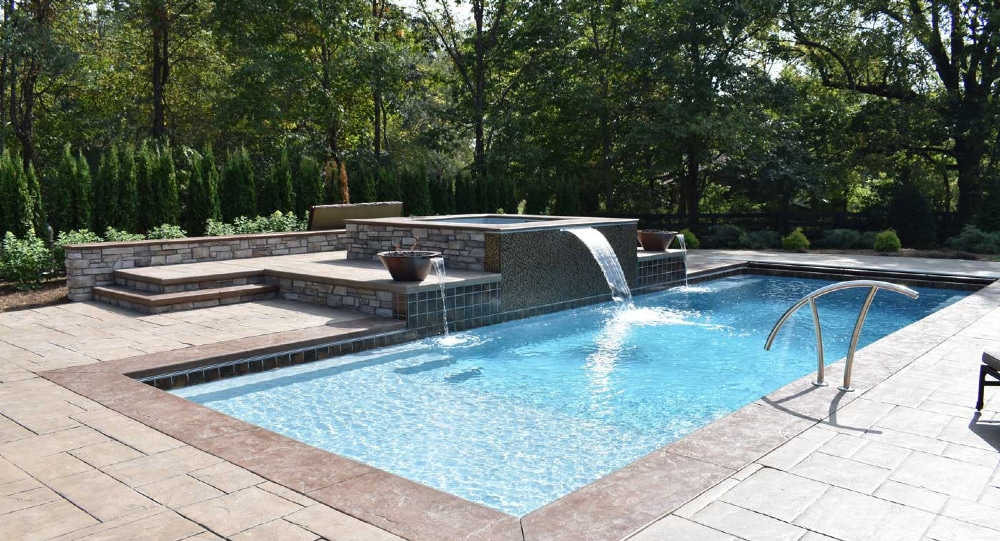 How an Outdoor Pool Heater Works
A pool heater is an excellent feature for a family wanting to enjoy using an outdoor pool year-round. Swimming is fun and healthy. Being able to heat a pool lets it be available for more of the year. You can spend more time and get more of the benefits of a pool. Pool heaters provide accurate temperature levels for in-ground or above-ground pools. No matter where your pool is, swimming pool heating systems can help develop the perfect swimming environment. Learning about pool heater systems, how well an outdoor pool heater works and the different types and options are good considerations for getting the most out of a pool.
Kinds of Heating Units
There are three types of heating systems: gas, electric and solar.
Gas – This style is very efficient but can be more expensive to operate. They do warm water rapidly, so if you don't swim frequently and utilize the heat only occasionally, this could be an excellent fit.
Electric – While these pumps are more expensive up front, once the water reaches the set temperature, they are reliable and affordable to run. The electric heat shouldn't be used if the air temperature goes down below 50° F. It will cost you a ton of money.
Solar – While a solar heating system may be expensive to purchase, the operating expense of solar devices is typically low. Yet, due to the fact they depend on sunlight to operate, they will not function if you have many overcast days.
Advantages of Pool Heating Systems
As you can see, each power type of pool heating unit works in different ways. The benefits and features differ. This is something to think about when investing in a new pool and a new heating system.
Gas – A system running on gas is great for quickly warming a pool or for pools that do not need to be heated on a regular basis. Gas devices have the same benefits as various other designs however are best when needed on occasion. If you want to swim year-round, or even a consistent number of times a week, gas heating could be the choice you're seeking. A natural gas heater heats up the pool in a couple of hours. Gas heating units are generally better for temperature accuracy, letting the pool owner set and control the temperature level.
Electric – Electric-powered systems are the most traditional option. It has all of the same heating abilities as gas and solar. It's not the quickest type of heat, but it's good for constant pool usage. Electric has a lot of components. It can call for upkeep and refrigerant filling over time. It's an outstanding choice for warmer environments despite the fact it primarily uses air. This generally won't affect the efficiency of the system.
Solar – Solar pool heating has numerous benefits. You can conveniently increase your swim period, which would let you swim earlier in the spring and later into the fall. There are no month-to-month utility costs, as the sunlight's thermal heat is free. You'll likewise be raising your property value, as solar heating is one of the rare home renovation projects which increases the value of a home.
Since you understand your power options, there are more factors to consider when getting an outdoor pool heater.
Place
If your swimming pool is in full, all-day sunlight, and you use a solar cover, the pool water will likely be quite comfortable for swimming throughout the summer months.
If your pool is in an uncovered area, though, the hot summer days might not be enough to warm up the water. In this instance, a swimming pool heating system is a need, unless you like cold water swimming.
Weather
Even if your pool is located in an extremely bright area and you utilize a solar blanket consistently, there will still be days – even in the summer season – when your pool may be too cool for your liking. It may be cooler or overcast on some days. You don't want the pool dropping well under 78 degrees. A pool heating system can give you a much better environment for swimming, including after the sun sets.
Length of Use
If you enjoy swimming at home and want to do it for more of the year, then a heating system is the solution. If you want to get as much time in the pool as possible and maximize the big expense of a pool, a heating system is a good investment.
With a pool heating system, you can be swimming more in the spring and fall. It's possible you can double or triple the part of the year you use the pool.
Lifespan
An excellent pool heating unit will last a long time. If you invest in a high-quality system, it should last 20 years or more as long as you keep up with proper maintenance. Some swimming pool heating units last for more than 20 years. Because of their lifespan, you won't need to replace your heating unit for years, making sure that you'll more than get your money from it.
---
South End Plumbing specializes in leak repairs and water heater installation, so remember, we are just a click away. We also specialize in tankless water heaters – give us a call! South End Plumbing is one of the only companies that will give you a free estimate. Call us at 704-919-1722 or fill out the form online to schedule a visit.