My Furnace Wobbles, Is This Bad?
South End Plumbing, Heating, & Air Expert Tips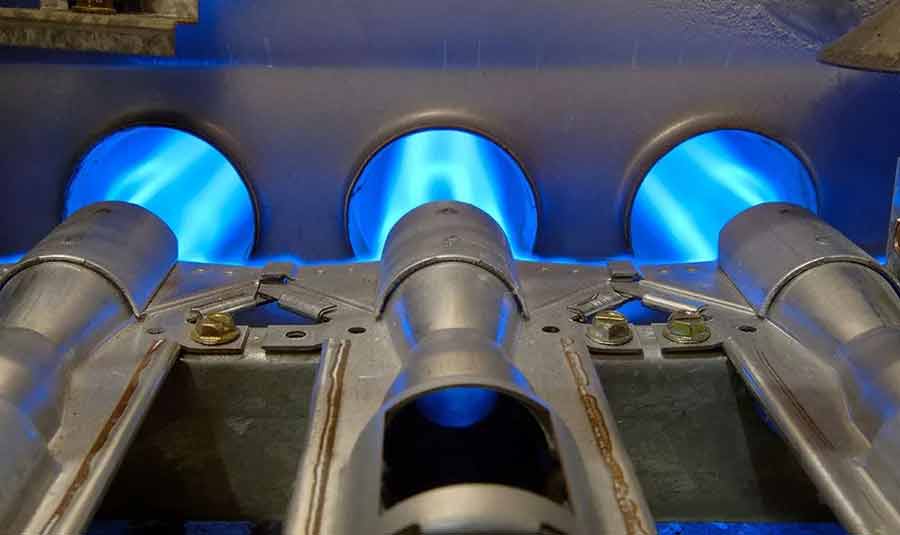 My furnace shakes, rattles and wobbles. It's loud. It's making it feel like the whole house is shaking. Most of the time, a rattling furnace is caused by the blower wheel or motor being dirty, off balance or broken. Sometimes, a bunch of dirt, an obstruction or even another part of the furnace is in the wheel. So now, it's clogged, clunky and making the whole furnace wobble and shake. It can even feel like your whole garage or house is shaking.
How to Check a Blower Wheel
The first step is shutting off the power to the furnace. Take the blower door off. Now you can see the blower wheel with a mirror and a flashlight. Sometimes, a blower wheel is out of balance because its weight is being thrown off. The weights – which are little metal pieces which fit onto the wheel blades – can actually just fall off. If this is the case, it'll be difficult to find them, retrieve them and fix them on your own, DIY style. It will likely be smarter to contact a professional. The answer could well be it's better to replace the whole blower wheel. If the wheel, motor and area around it are dirty with dirt and gunk, this can be a DIY fix. The loud rattling might also be coming from a furnace motor with bearings that are very worn or totally out.
Signs of a Busted Blower Motor
What are the signs and symptoms of a poor blower motor in your furnace?
If you're trying to figure out if you have a poor blower motor, here's what you might find. Below are usual signs and symptoms of a blower motor causing your problems:
Poor or no airflow from vents – A common indicator of a furnace blower motor running poor or being damaged is little airflow out of your air vents. If the blower motor is totally broken, then you'll have no airflow.
Loud, odd noises coming from the furnace – Blower motors can make all sorts of noises. Shaking, rattling, grinding, clunking, bangs and high pitched noises are some examples which could come from a wheel or motor if it's running poorly or if it's something worse.
Circuit breaker is tripping – A clogged or broken blower electric motor can trip a circuit breaker. A broken capacitor will trip a circuit breaker too. It's possible you'll need to check this, too.
Burning or heat odor from vents – A busted blower motor will get too hot, triggering a burning smell from your air vents. If the motor is completely broken, the blower motor might start to burn.
If You Have Sounds and Shaking
A furnace's blower motor's job is to send warm air through vents and into your house. Noise or vibrations from a heating system could be from the motor having problems.
If you're encountering issues with a furnace making sounds, it can be because of the following:
Bearings – Worn or loose bearings can create noise, and other damage or failure, in a furnace's motor. Bearings often tend to wear out given that they are continuously moving.
Fan motor damage – Normal wear and tear or obstructions can trigger the fan motor to exert even more power to spin. As a result, the furnace is loud when running. Left unattended, it can lead to damage.
Belt wear or damage – With time, a belt may get worn, frayed or broken. This is generally the cause of a squeaking or shrieking noise from your furnace.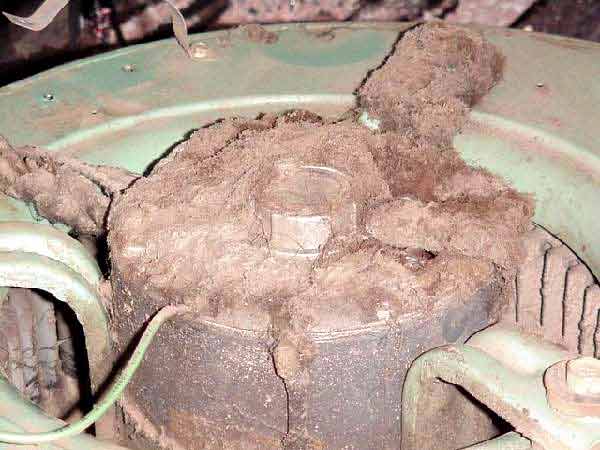 Causes of a Damaged or Failed Motor
A furnace's blower motor fails due to one or more reasons. Some frequent causes are:
Too hot from poor airflow
Worn or busted bearings
Damaged or off-balanced fan blades
Corrosion, dirt or rust in internal parts
Relying on the reason or cause, your system might need more work than just repairing, cleaning or replacing the blower motor itself. For example, if the motor is overheating because of airflow problems, you'll need to locate the root cause of the air movement problem in the whole system. If not, the new blower motor will likely fail quicker than it should, too.
If rust in the motor, on the wheel or on other components is the problem, corrosion is a sign of dirty parts. This is one important reasons for changing air filters on schedule. You'll also want to check for air leaks in the furnace.
Fixing a Blower Wheel
If you have a furnace blower wheel making noises, rattling and having the whole heating system run poorly, it can be a job you take on with a little know-how.
To try to rebalance the wheel, you'll start by takin the blower wheel off. Then you need to clean it and reattach it back into place safely.
Before starting, here are the tools and items you'll need?
Screwdriver
Handheld vacuum cleaner
Paintbrush
Toothbrush
Here are the steps for removing, cleaning and replacing a blower wheel.
Take the blower wheel off – First, remove the wheel from the furnace. Unscrew the screws holding the furnace blower in its place. Then, the blower wheel will come off simply.
Clean all the parts – Steps to fully cleaning the blower wheel and surrounding parts.
Vacuum all the big areas of dust.
Wipe the wheel with a paintbrush to clean it as much as possible.
Next, take a toothbrush to clean every corner of the blower wheel.
You can lube parts the wheel before reattaching it if it seems like it'll help.
Put it back on – Put the blower wheel back on and screw it on tight. A loose screw is one of the most common factors for a furnace wobble. If you follow these steps right, you can make sure you have a working, and quieter, blower wheel.
This method and these steps work for an air conditioning unit blower wheel, too. You can put a brand-new wheel on instead, as well.
At South End Heating and Air we specialize in HVAC and furnace repair, call us for a free consult. We'll evaluate your system and help make recommendations for optimum value. After all, we want to keep you cool all summer long and warm in the winter. Just schedule a visit with one of our technicians to talk about how we can help with your heating needs. Would you like to learn more options our techs can help you with? Give us a call 704-684-5339.