New AC Solutions for Older Homes
South End Plumbing, Heating, & Air Expert Tips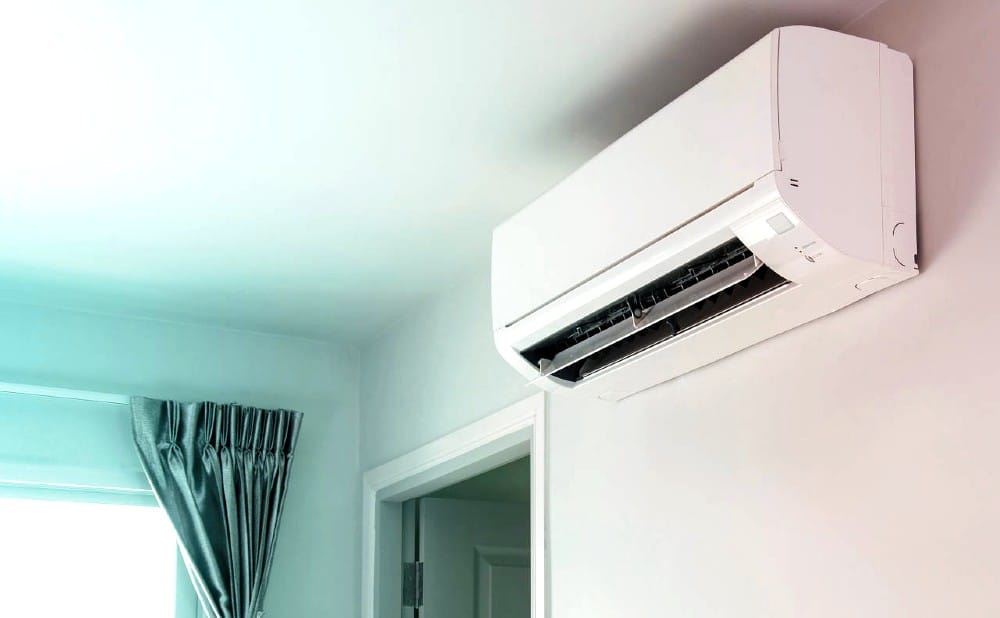 Installing an entire AC or HVAC system or a replacement or renovation of an old system are huge projects in older homes. Old homes might not have the space for ducts needed for most HVAC systems. There are likely a lot of other factors to consider. Many owners of older homes don't want major construction, renovations and damages to what makes the old home unique and great. What are the best solutions and ideas to consider when it comes to putting in or doing a major replacement of air conditioning in older homes?
Ductless Mini Spilt System
A ductless system is, well, ductless. This system basically has an exterior unit, the compressor and condensing devices, and an interior unit, the coil and air handler devices. The outdoor and indoor units are connected by lines for electricity and cooling agent. The interior unit or units is installed on a wall or ceiling.
The "mini split" part of the system means the relatively small cooling devices used to cool a room or area of the home. These are quieter than older window AC units. These can be very good and efficient. They may be quite good for older homes.
High Velocity System
A high velocity HVAC system is also a newer type of air conditioning system and it's a possible good choice in older houses. It is designed for structures without large ducts. Rather, a high velocity system has small ducts which are flexible, can go in almost any wall space there is, as they are about two inches in diameter, and don't need large spaces or large holes in walls. This system is also quiet. It has coil and blower components and a small box, too.
Why Pick a Ductless AC System for an Old House?
Mounting a traditional ducted cooling and heating system will mean major changes and construction to existing parts of the old home. These are probably parts the owner and family love about the house. The walls, floor and ceilings will need to be renovated and worked on to put in ducts and the HVAC system. Since there are other more modern options, you don't need to rip up big parts of the house just to put ductwork in. For instance, a mini split system will require only one 3-inch hole in a wall. It's possible, but not necessarily a recommendation for all, to do a ductless mini split AC install yourself, which would likely save money.
A ductless HVAC system is likely to be more energy efficient than a traditional HVAC system. It can save up to 30% in energy expenses. Ductless systems have a higher SEER rating than duct systems. A ductless system loses no air through ducts and has a lower running cost. Ductless AC can save you $1,000-2,000 a year in utility costs. Despite the upfront expense, it should save you money in the long run. The energy efficiency is good for the environment.
With a ductless system, you'll be able to control the climate, heating or cooling, for just the rooms or spaces of the house you're using. Everyone can set the climate and temperature exactly how they like it. It's customized, personal control. With dual-zone thermostats, it's easy to create different settings, timings and zones for the best comfort and efficient system and energy usage. Think about this in comparison to either and older, inefficient central AC system or a house with no AC or HVAC system at all.
A ductless system can be run and customized with smart controls, even from a smartphone, even when you're not in the house. Smart devices and these capabilities give you many great features. You can control temperature, humidity, setting times, usage and have all sorts of information and control at your fingertips.
AC in Older Homes: More Thoughts to Think About
You or an expert will need to know what is possible with the space and construction of the house. While the refrigerant lines in VRF systems and the air ducts used in high velocity systems are a lot smaller than traditional ducts, they still need some area. If this isn't possible or preferable, a ductless system could be the best option left. Nonetheless, ductless mini-splits will need a large wall to place the indoor unit. If you don't have an adequate and free wall in the house, you might have to consider home window or mobile air conditioners.
Centralized or Zoned Controls
Maybe you'd rather have a centralized climate system with control through thermostats. Maybe you want to go to the more customizable, zoned climate controls. If you want to choose a central AC system, a high velocity system is likely the best option. Being able to control temperatures and setting by each room or section of the house, down to the individual level, likely means going with a mini split system. VRF systems are a good combination of both to look into.
What are the main needs for you and your family? Are there specific health or safety issues to take into account? These are questions to thoroughly discuss with an expert who will take the time with you.
Old House, Old Electrical System, New AC
If you're looking into a new HVAC or AC system in an older house, will the older electrical system be able to handle the new job? It may need to be checked and upgraded, too. Older electrical systems may not work with a host of newer appliances, systems or devices, not just air conditioning. This is also a safety issue. Faulty or worn wires or components can cause more damage, fires and injuries. Don't assume this aspect of such a renovation or addition is fine without expert help.
At South End Heating and Air we specialize in HVAC and furnace repair, call us for a free consult. We'll evaluate your system and help make recommendations for optimum value. After all, we want to keep you cool all summer long and warm in the winter. Just schedule a visit with one of our technicians to talk about how we can help with your heating needs. Would you like to learn more options our techs can help you with? Give us a call 704-684-5339.