Outdoor Living Plumbing
South End Plumbing, Heating, & Air Expert Tips
Plumbing Outdoor Living Space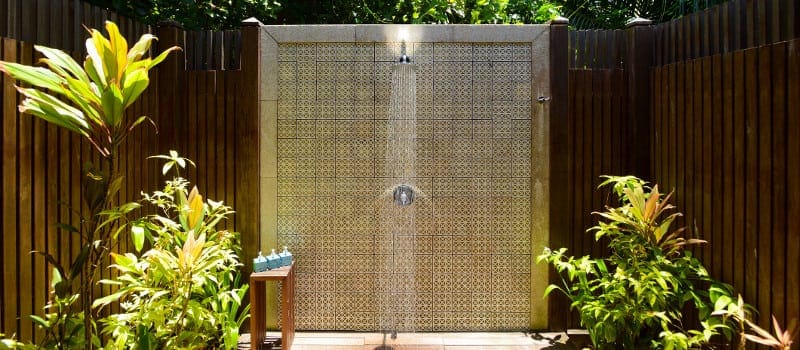 The newest trend in residential real estate involves creating stunning outdoor living spaces with full functionality. That means homeowners are looking to add kitchens, showers, and even bathrooms in their plans for their backyards. Before you start envisioning an outhouse in your backyard, you do have to admit that it would be nice to have a convenient outdoor powder room. After all, an extra bathroom is never truly a bad idea. New construction plumbing for these types of outdoor living areas can give you increased functionality and make entertaining, gardening, and other outdoor activities that much nicer.
An outdoor shower is relatively normal for homes that have a pool because you want to rinse off any soap and oil residues that you don't want to take into the pool, not to mention rinsing off chlorine after swimming. You can also enjoy a quick rinse after yardwork or gardening or use it as a station for washing your dog, so they don't shake soap and water all over your indoor bathroom.
If you are looking at a more traditional outdoor living space – a kitchen – new construction plumbing to put in a wet bar or sink will save you countless trips back into the house as you prepare a meal or entertain family and friends. It also doesn't hurt to have a water source close at hand when cooking on a grill.
If you have questions about new construction plumbing or would like an estimate for one of these projects, give us a call at South End Plumbing. We have more than 25 years of experience in the plumbing industry and with our upfront pricing, you can be sure your project will come in on budget.