Pests That Can Damage Your HVAC System
South End Plumbing, Heating, & Air Expert Tips

Pests That Can Damage Your HVAC System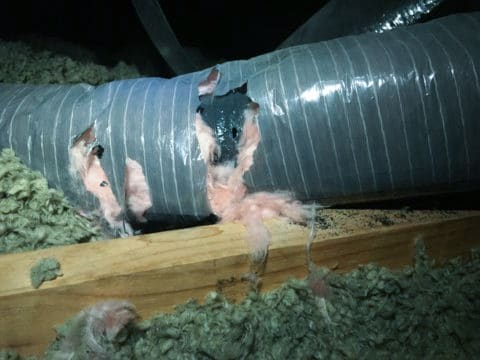 The place you call home is often considered your safe place. You and also your family anticipate to be secured from the outdoors elements! Strangers aren't allowed unless invited and you welcome them in as well as you do everything you can to keep the pests outside. That being said, pests have a way of discovering their way right into your attic via a range of various channels. That's why it's a good idea to haver your heating and air system in the attic inspected yearly. Today, we'll be speaking about pests that make their means right into your HEATING AND COOLING system, and the damages they can cause.
Most importantly, we'll review what you can do to stop these unwanted creatures from invading your A/C system, potentially saving you great costs in repair or replacement.
Small Rodents and Snakes – Snakes and rodents are drawn in to your home's ductwork, largely because this is a warmer place in the winter season, and also cooler location in the summer. It also offers a safe place to rest, away from various other possible hazards. Small rodents like squirrels have a way of chewing everything the come in contact with including duct insulation and insulation of wires. This can cause inefficiencies in cooling, catastrophic failure to electrical components in your system, and they die will leave a bad smell that will never go away.
Mice – This may be the most typical pest to affect your HEATING AND COOLING system. while nesting, mice tend to developing issues with air quality, mice can trigger an electric fire by nesting, in addition to triggering a total A/C system failing if electronic components on control boards become over heated due to accumulated insulation mice like to pile up.
Cockroaches – Bugs like cockroaches like cool and also dark places. A cockroach has a unique capability to maneuver their body through tiny splits and openings. They often can accumulate because they tend to make very little sound as they invest your HVAC Unit. Damages is not the key interest in Roaches in your A/C system, nonetheless, germs and conditions are major worries.
Ants – These pests are drawn in to the magnetic field of a residences air conditioning condenser. When inside the unit, this room provides ants with a comfortable as well as safeguarded home. If you see a swarm of ants alongside your COOLING AND HEATING unit, possibilities are, they're making their means right into your condenser device. Despite being the tiniest parasite on this checklist, ants are understood to create serious damage to the condenser, many times leading to a break down or failing of the device. Often they will get caught in the main contactor preventing electrical connection for the unit to power up. There are even some species of ants that release a hormone when they die, releasing other ants to come. If you have a problem with this your HVAC Technician may recommend a "sealed contactor".
Racoons – Like rodents as well as snakes, it's not unusual for a Racoon to make their means into your A/C system. These animals can create significant damage to your system, including prospective electric problems, detaching/ harmful air flow, and also obstructing the air circulation. Typically drawn in by exterior trash cans, Racoons will likewise seek a location to make their home.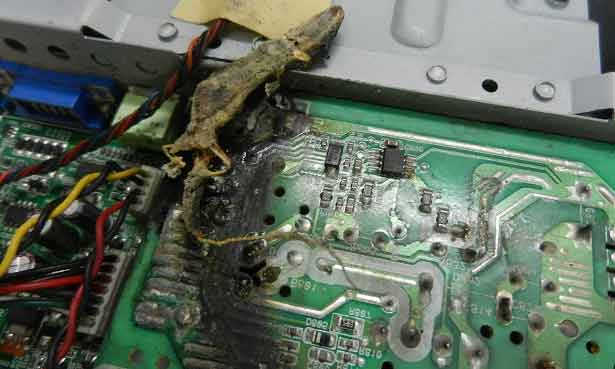 The Most Effective Ways to Prevent Pests From Entering Your HVAC?
You might not know this, treating ducts or vents with chemical is not suggested. For starters, spraying your air ducts will certainly not only be inefficient, you'd also be allowing toxic air-borne particulates to take a trip via the system and also right into the rooms of your home (not good).
Seal Your Air Ducts. Sealing your systems ducts is one of the most efficient means you can stop unwanted pests from entering your heating and cooling system. Also make sure your attic vents, crown vents, laundry vents, and eve vents are properly maintained. Animals and bugs will certainly consider the loosened segments and air ducts with holes or cracks as an invite into your system. According to EPA.gov, you ought to focus on the parts of your residence where air gets in and also leaves. Kitchen area followers, dryer vents, and indeed, air conditioning air ducts.
If this relates to you or if you're just not able to determine what if any critters may have been in your HVAC system, give us a call. We'll evaluate your system in your attic with a careful inspection. After all, we want to keep you cool all summer long my making sure not pests cause your system to go down. Just schedule a visit with one of our technicians to talk about how we can get you thorough inspection. Would you like to learn more options our techs can help you with? give us a call 704-684-5339