Plumbing and Water Problems from Heavy Rain
South End Plumbing, Heating, & Air Expert Tips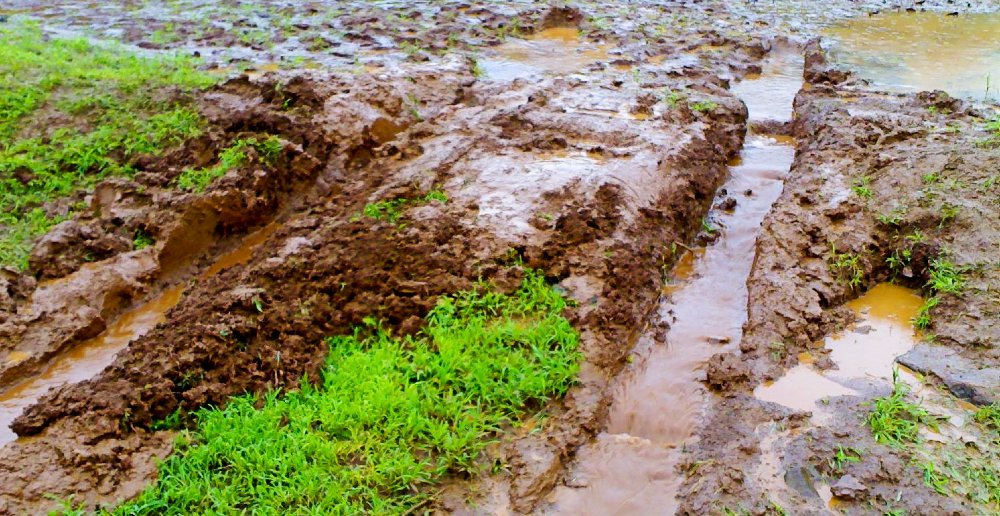 Plumbing and Water Problems from Heavy Rain
A huge downpour can cause both minor and severe plumbing problems and overall water damage to property. So, if a big rainstorm is coming through, such as a tropical storm dumping rain for two or three days, stay sharp for the potential troubles you could encounter in the aftermath.
Broken Water Lines are an Example of Common Water Problems From Heavy Rain
Especially if there has been a long dry spell, heavy rainfalls can make the ground change considerably, to the point that it might damage pipelines. Dry dirt changes rapidly with a great deal of water, forcing it to relocate and expand. This motion can break brittle pipes. You're more than likely to face this problem if your pipelines are older, made of galvanized steel or comparable materials.
Just how will you recognize if your pipes are damaged? You may discover tarnished water and particles in your water, which might result from broken or ruptured pipes underground.
Overflowing Drains
Floodwaters can trigger particles to be washed into your drains, blocking them. Likewise, if your pipes have actually become curved or broken as a result of age, past weather, a rupture, or any other reason, water might not have the ability to stream through them, causing them to be further damaged. A snaking line may aid to remove any kind of blockages, while damaged pipes might need to be repaired or changed.
Blockages
A great deal of rain brings debris with it. Twigs, leaves, garbage, and dirt can all get into a drain system to the point that it obstructs drains. One suggested precaution you can take is to maintain your whole roof system clean and free of debris to avoid additional obstructing because of severe storms or a large volume of rain.
You'll notice your pipelines are blocked if your drains and pipes seem slow-moving. You could notice the water does not promptly go down the drain as normal. You may likewise discover a smell of sewage. Your very first line of protection is to try using a plunger, however, if it does not work, you may require the aid of a professional plumbing technician. It's also advisable to wait a couple of hours prior to thinking of the worst-case scenario. It could be that a municipality's or area's drains are additionally backed up. When the system clears, drains could return to being fine. If the issue lingers, the problem might be extra localized.
Septic Flooding
If you have a septic tank for your home or building, the heavy rain may saturate your drainpipe area. If so, the septic tank is not able to appropriately drain water. It can mean that your drain water has no place to go via the pipelines. This problem might require some significant changes to your septic tank system as well as additional link water usage restrictions until the drain field is dry again.
Sewage can even back up into the home or building as a result of clogged or damaged drains, a tank, or the drain field. When your area experiences sudden or heavy rainfall, you should think about the impact on the sewer line. As previously stated, a large amount of rain can cause an accumulation of debris in outside drains and pipes, which may clog the underground pipelines. When this happens, it might ultimately affect your sewage system line. The sewer line takes wastewater from your home to the community sewer line, however when the line is blocked, that filthy water might accumulate somewhere in your clogged system. The buildup may cause your pipes to split or burst.
Basement or Crawl Space Flooding
A flooded crawl space or basement can create a lot of trouble in your house. Whether your crawl space or cellar has handled an abundance of water due to rain, a sewer backup, or damaged and dripping pipes, the resulting standing water is a major problem that should be addressed. Failing to fully and professionally deal with the issue of a flooded basement or crawl space can result in irreversible damage to your house's structure. Standing water and excess moisture in a cellar or crawl space can produce a breeding ground for mold and mildew and also common crawl space pests like mice, rats, snakes, and many kinds of bugs. With time, the expense to fix your damaged house, and the threats to you and your family's health and wellness can add up.
Siding and Roof Damage
If your property's siding becomes waterlogged, the wood might warp and begin to separate away from the house. You will then need to replace any kind of damaged sections as well as consider treating it with a waterproof stain or paint to shield it from the elements.
Severe rain can likewise wear away at your roof, especially if accompanied by strong winds. If you notice water dripping through your ceiling or mystifying drafts, your roofing might have been damaged. You should do repair work immediately to protect the interior of your home.
---
South End Plumbing specializes in leak repairs and water heater installation, so remember, we are just a click away. We also specialize in tankless water heaters – give us a call! South End Plumbing is one of the only companies that will give you a free estimate. Call us at 704-919-1722 or fill out the form online to schedule a visit.