Problems with Using Unlicensed Plumbers
South End Plumbing, Heating, & Air Expert Tips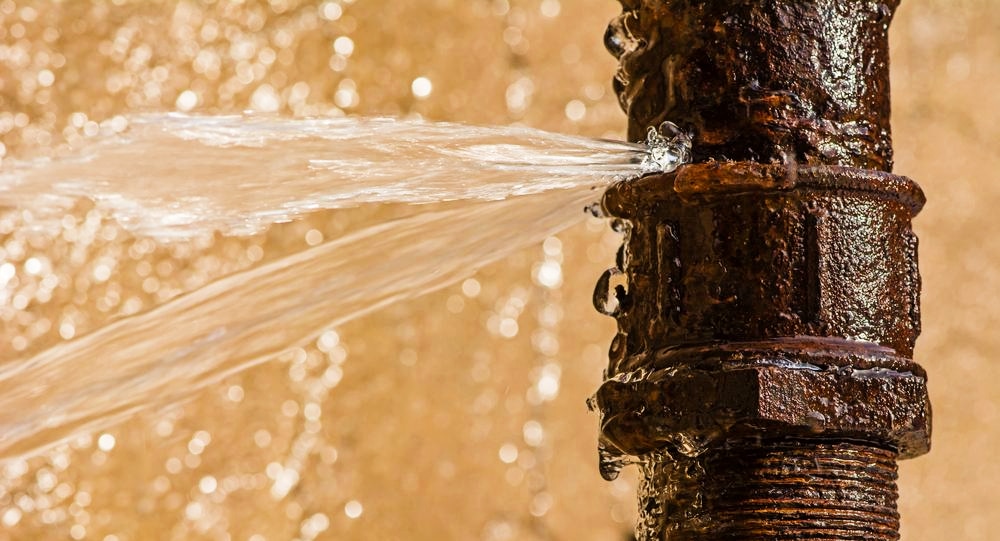 The Problems with Hiring Unlicensed Plumbers
You probably know the importance of doing research and knowing as much as possible before beginning a big, costly job or repair in your house. You know to compare several quotes and get evaluations, comments, or recommendations on experiences other consumers have had with different companies or contractors.
You might think plumbing doesn't need this type of work just in hiring the right company, however, you should perform a thorough check prior to allowing someone into your home. Plumbing is a hard task that involves utilizing innovative tools and labor to take care of serious household problems with water supply, fixtures, cleanliness, and more.
It needs professional knowledge and proficiency, and if you hire an unlicensed plumber, or decide to go DIY, you can end up paying more than necessary. x Here's why you should always hire licensed plumbers for service or repairs.
Doesn't Have Insurance
Prior to bringing in a plumber, always ask and know if they're properly licensed and insured. The last thing you want is to end up in unforeseen legal action for a plumbing problem. It might not just be you seeking legal action against the unlicensed plumber.
Worse yet, if an unlicensed plumber gets hurt while doing labor on your property, you could be held liable for their medical costs. Licensed plumbers must have liability insurance, which gives consumers an added sense of security.
It Can Cost More
When you have a plumbing issue in your home, it's very important it's done right the first time. Unlicensed plumbers are more susceptible to making errors. Even worse, they don't offer a guarantee. This could lead to calling another plumber, then a licensed professional, to do the work again, which is more money out of your pocket.
Damage
Plumbing is a very skilled, technical profession. If the person does not know what they're doing, there's a better opportunity for them to fail. Residential property damage becomes a serious concern when hiring an unlicensed plumber. From busted pipes to dripping fixtures to contaminated water, a large range of serious issues can happen.
Interrupt Your Life
Licensed plumbing professionals have expertise and experience. They have received hours of professional-level training. You can trust them to perform repair work promptly and efficiently.
Emergency problems, such as bathroom back-ups and ruptured pipes, need to be resolved as soon as possible. There's absolutely no time for mistakes or delays. Unlicensed plumbers can leave you with a huge mess and since there's no warranty or insurance behind the work, they have no incentive to resolve damage or mistakes.
The Right Tools
The average plumbing repair can't be made with routine tools. A number of specialized tools are commonly required, which can be fairly costly. Even if an amateur has the ability to acquire the proper tools and equipment, they need to know how to use them professionally. Inaccurately utilizing some hand tools can bring about injuries, including bone fractures or serious cuts.
Proper Permits
Prior to a plumber doing any job, they need to obtain a permit to make certain it complies with local codes and statutes. A licensed professional can get a permit. Without these permits, a plumbing technician has no right to carry out specific tasks. There's a threat of causing substantial damage to your pipes and home. Furthermore, you may face code offenses as a result of the technician's neglect.
Poor Quality Work
Unlike licensed plumbers, unlicensed plumbers are possibly unqualified with your area's local codes, and they might not understand the structure of your neighborhood's plumbing systems. Furthermore, the lack of a plumbing permit shows the plumber has not had the required training and is unqualified. These variables increase the possibility of further damage to your plumbing and home.
Although an unlicensed plumbing service provider may give you a better rate, it's not worth the possible problems involved, consisting of damage to your plumbing structure, contamination of your water, and claims. Unlicensed plumbers are additionally likely to have lower work requirements. Getting their repairs is not suggested because you will most likely wind up obtaining low-grade, temporary results.
Health Concerns With Your Water
By getting the services of an unlicensed plumber, you're placing the health and well-being of your family and friends in danger. Incorrect plumbing work can cause severe injuries as well as damage. As an example, if the amateur mounts a gas line improperly, it can cause considerable concerns that can harm you and your family. It's important and smarter to invest the effort, and maybe more money, instead of putting people's safety and security in jeopardy.
You Could be Fined
If you hire an unlicensed plumber to work with your plumbing system, you might be charged a significant fine or penalty. To stay clear of such penalties, it's important to employ a licensed and insured company that can have licensed plumbers to address your concerns.
Beware of Scams and Fraud
Unlicensed plumbers don't have a state or administrative board to report to, making it easier for them to not treat customers or the public ethically. They in some cases also change the work so you need to spend extra on the repair services or make a customer pay more for their own mistakes. You need to double-check prior to hiring anyone who could be dishonest with their work or terms.
---
South End Plumbing specializes in leak repairs and water heater installation, so remember, we are just a click away. We also specialize in tankless water heaters – give us a call! South End Plumbing is one of the only companies that will give you a free estimate. Call us at 704-919-1722 or fill out the form online to schedule a visit.