Quick and Effective Water Heater Repairs
South End Plumbing, Heating, & Air Expert Tips
Fast Water Heater Repair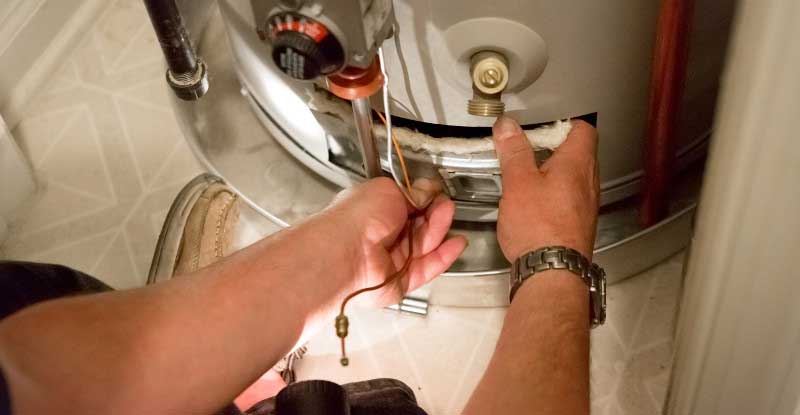 How do you feel about the possibility of taking cold showers for a while?  What about always cleaning your hands with cold water, or washing all your laundry in cold water only?  If you are worried by the consequences that would follow, such as feeling like a popsicle when showering or having clothes that never seem to get clean, you may want to go down and take a look at the state of your water heater.  In fact, you may opt to check your water heater regularly for sings of damage that would indicate you need water heater repairs, so you can avoid ever having to go without your hot water.
Your water heater in one of the elements of your home that offers you the most comfortable lifestyle.  If your water heater is old, it is more likely to need water heater repairs than a new water heater would be.  However, regardless of whether your water heater is old or new, here are some signs to watch for, so you can get water heater repairs at the first signs of trouble:
Not enough hot water
Noisy water heater
Water that smells nauseating
T&P valve that isn't good
Water heater that is leaking
Burn marks on the bottom of your water heater
Yellow pilot light
If you've noticed any of these signs and feel that you are in need of water heater repairs, contact us at South End Plumbing.  With over 25 years of experience, we are confident we can complete the repairs quickly and effectively.  Call on us today.