Saving Energy Costs While Working From Home
South End Plumbing, Heating, & Air Expert Tips

Saving Energy Costs While Working From Home
From weather-stripping windows to using the best light bulbs, these clever and also easy ideas can help keep your family members cozy as well as your power costs low.
While a majority of Americans remain working from home, many people will be spending a lot more time at home as the winter chill arrives. As a result, homes may be seeing greater power bills from keeping warm, lights, as well as computers on as the temperature level goes down– and as work remains to change from the office to the house. The extra prices will be especially testing for individuals unemployed or encountering other problems arising from the pandemic.
There are ways to cut heating as well as various other energy costs and still maintain our houses comfort level as the weather gets cooler. Right here are some energy-saving suggestions that can help cut costs as you spend much more time indoors during the cold-weather months.
Keeping the Cold Out
Among the very best methods to remain nice and warm is to see to make sure your home isn't taking on cold air. Up to a third of a normal home's heat loss happens via doors and also home windows. Air can also leak into or outdoors via the fractures and also voids inside your home, such as electric outlets, walls, as well as attic room hatches. Seal around these openings to make your residence less drafty and also maintain cozy air inside. Caulking leaks can conserve an ordinary household 10 to 20 percent on annual heating & cooling costs, or as much as $166 per year. Weather-stripping your home windows can conserve you an additional 5 to 10 percent annually on cooling and heating expenses, or as much as $83 annually.
Closing the curtains during the winter helps reduce up to 10 percent in heat loss from a cozy space. They can help prevent as much as one-fourth of that heat loss if curtains are hung close(almost touching) to the home windows. Opening up drapes on sunlit home windows during the day can help increase temperature levels by means of solar energy. Just remember to close the drapes during the night or on home windows that don't obtain as much sun. Lower your thermostat by seven to 10 degrees Fahrenheit for 8 hrs a day to save approximately 10 percent every year on your heating & cooling costs (concerning $83 per year for an ordinary household).
Adjusting Down the Thermostat
Reducing the thermostat by 10 to 15 degrees while you sleep in the evening can also conserve about 10 percent on your home heating costs. A smart thermostat also can be programmed based on when you are usually at home or away and also what temperature level you like during those times. Some smart thermostats even allow you to control your home heating (and cooling) system by phone or voice or via a mobile app. The price of a smart thermostat can differ from $130 to $200, however it can end up paying for itself, as it can save you around $180 a year in power expenses.
Replacing Filters 
This is likewise a great time for basic upkeep of your heating and cooling systems. Ensure furnace filters are clean, so the equipment isn't working harder than it needs to be. Some filters can be cleaned as well as reused, yet others should be replaced entirely, so check your air handler's upkeep requirements. Consider calling our HVAC technicians to evaluate your system requirements.
Use Devices Effectively
Lots of people constantly use technology for work, college, enjoyment, and socializing, specifically as we invest more time indoors in winter. That can trek energy usage– and also costs. Utilizing the energy saver mode on your gadgets, appliances, and even some home heating devices can go a long way toward conveniently reducing energy usage without sacrificing efficiency. Relying on your items, this might likewise be called "low power setting," "battery saver," or something comparable.
Make sure your TV's menu or regular image setting is selected which energy-saving features like automated brightness control are made it possible for. Make it possible for "auto shut down" on your pc gaming console to ensure the tool goes into low-power mode when not being used. POWER STAR approximates that using these power administration functions might conserve you as much as $30 a year. Also, prevent accessing streaming video clip with your video game console. The video game console can utilize a minimum of 10 times more power to stream a film than, state, a Roku box or the application on your smart television.
Turn off appliances you're not making use of. If you require a power strip to connect in more gadgets and also equipment and make it less complicated to turn them off at once, consider a sophisticated power strip to minimize electricity waste from idle electronics that might still be consuming power in standby mode. The Division of Energy has a lot more advice for curbing power waste from devices that may appear to be turned off but are still utilizing electrical power, also called "energy vampires."
Here are more pointers for several of one of the most energy-intensive devices in our residences:
Use cold water for laundry and also wash full lots to reduce power as well as water home heating.
Try not to open up the stove door to look at your food– the temperature level may drop as much as 25 degrees, calling for more power to warm up again.
Lowering the temperature on your hot water heater from 140 degrees to 120 degrees can possibly save you up to $400 a year– as well as you will not see the difference.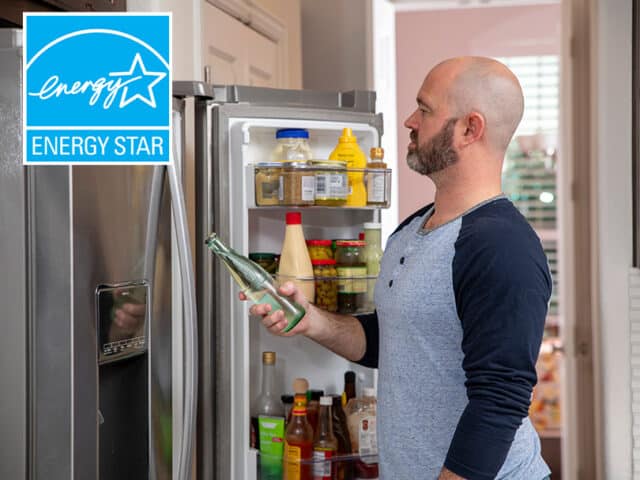 Pick the Right Lighting and Appliances
Buying brand-new gadgets as well as appliances? Check out the Energy STAR web site for info on which designs have made the blue-and-white label for being one of the most reliable on the marketplace, indicating your utility expenses will certainly be reduced. Need to change light bulbs? Select LEDs. They'll keep you well lit for your video clip conferences while saving you money. Simply one LED light bulb may save you $50 or more throughout its lifetime– the average family has at the very least 40 light sockets, so your savings will certainly accumulate rapidly.
Remaining to stay at home in the coming months will provide numerous obstacles, such as higher home heating expenses, in addition to currently existing pandemic-related problems as well as problems. These ideas can assist maintain you a bit a lot more comfy as temperature levels drop. Keep warm and also stay safe this winter season.
At South End Heating & Air we specialize in HVAC system replacement, contact us for a free consult. We'll evaluate your system and help make recommendations for optimum value. After all, we want to keep you cool all summer long and warm in the winter. Just schedule a visit with one of our technicians to talk about how we can help with your thermostat's settings. Would you like to learn more options our techs can help you with? give us a call 704-684-5339