Should I Have The Fan On My Thermostat Set to On or Auto?
South End Plumbing, Heating, & Air Expert Tips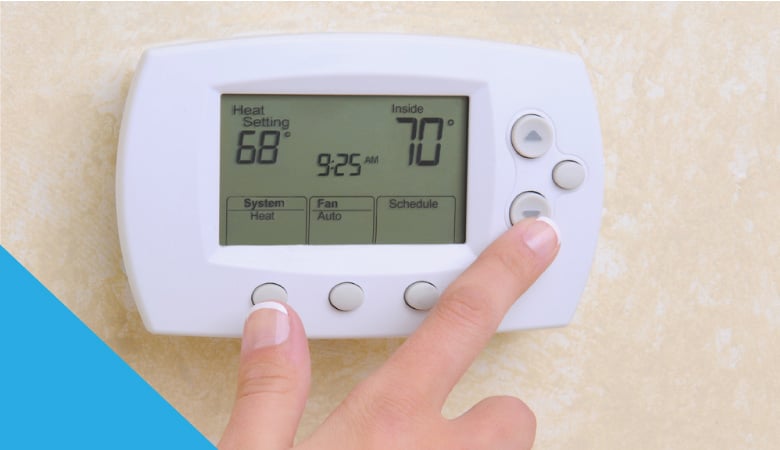 Should I Have The Fan On My Thermostat Set to On or Auto?
The fan setting on your thermostat manages your HVAC's system blower. The blower aids distribute hot or cool air throughout your residence till the temperature level on the thermostat is reached. There are two settings on your thermostat to manage the fan – auto or on.
AUTO indicates that the fan turns on automatically only when your system is warming or cooling air. As soon as the thermostat gets to the preferred temperature level, the entire system shuts down up until the next cycle.
ON means that the fan is constantly on and also blowing air when your HEATING AND COOLING system is not heating or cooling. This does has some advantages even though it uses more power to keep the fan going.
The Advantages and Disadvantages of Running Your Fan Continuous in Your HVAC Air Handler
Running your fan on AUTO or ON is an individual preference. We've offered pros and cons of each setting alternative, so you can make a decision which one is best for you.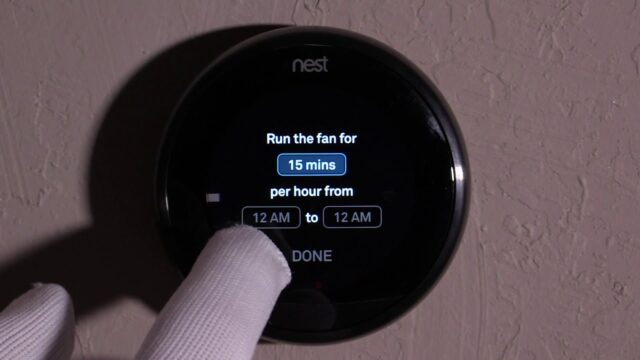 Pros to setting your thermostat fan to AUTO
Keeping your fan on AUTO is the most energy-efficient option. When you save energy you do save money on your utility bill. The fan only runs when the system is on as well as not continuously. Once the air temperature reaches the temperature level on your thermostat, the fan quits moving air throughout your home.
When your fan is set to AUTO, moisture from cool air conditioning coils can drip and also be drained via pipes that run outside. This can result in a lower humidity in your home which feels cooler when the AC is on in warmer climates.
The action of constantly moving air will filter more air. You will however need to change your intake filters a lot more regularly. Since the air is continually being sucked through the filters, this will cause filters to get filthy more quickly. A clogged-up filter likewise makes your blower struggle and also utilizes more energy so you'll really have to keep up with your filter's changing schedule.
Some smart thermostats like the Nest have advanced fan settings that allow you to program when you run the fan, and set up custom delayed fan settings that turn off after a set amount of time in Auto mode.
Pros of setting your thermostat fan setting to On
You may discover that there is more even distribution of hot or cool air.
There is a chance your blower motor may last longer because in AUTO there are more repeated starts and stops. Due to the nature of how fans work, there is an amperage surge at the beginning of start-up, creating more stress cycles for your electrical components.
If you do set the fan to ON so it runs constantly, there is an extra also distribution of conditioned air throughout your home. This will certainly help in reducing warm spots in the summer or chilly spots in the winter within your home.
If you have a system-mounted air scrubber or a purification or UV light system, the air can be cleaner in your residence if the fan is ran constantly. If your fan runs continually, wetness does not have an opportunity to trickle outdoors quite as much.

If this relates to you or if you're just not able to determine what might be best for you, give us a call. We'll evaluate your system and help make recommendations for settings. After all, we want to keep you cool all summer long. Just schedule a visit with one of our technicians to talk about how we can help with your thermostat's settings. Would you like to learn more options our techs can help you with? give us a call 704-684-5339