The Problem With Galvanized Pipes in Older Homes
South End Plumbing, Heating, & Air Expert Tips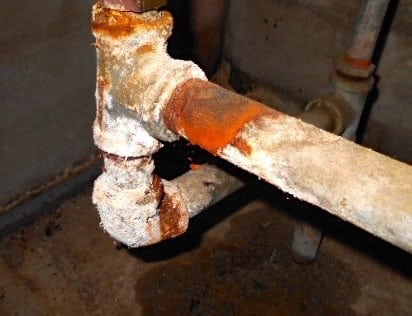 Typical Problems With Galvanized Pipes
Decades ago, galvanized pipes were the shiny brand-new house enhancement homeowners were demanding– up until they were no longer as attractive as they were originally marketed to be. A common sight in homes built in the pre-1960 period galvanized pipes soon succumbed to the elements, corroding over the years and becoming practically as poisonous as the lead pipes they were expected to replace to improve safety.
As brand new installations, galvanized pipes sport the color a nickel, but as their zinc coverings diminish, gradually paving the way to rust, they can end up being tanner, darker or grayish, depending on ecological aspects. Nevertheless, a light scratch on their body can clear out rusts to reveal the pipes' silver-grey shade.
Besides the color shades, galvanized pipes can likewise be identified with a basic magnetic test. Find your water line and after that hover a strong magnet over the pipes, and the magnet will latch on to them. Note, however, that if you're investigating the kind of pipe system set up in an old home, you need to check several points because the plumbing systems can contain a combination of various kinds of pipes.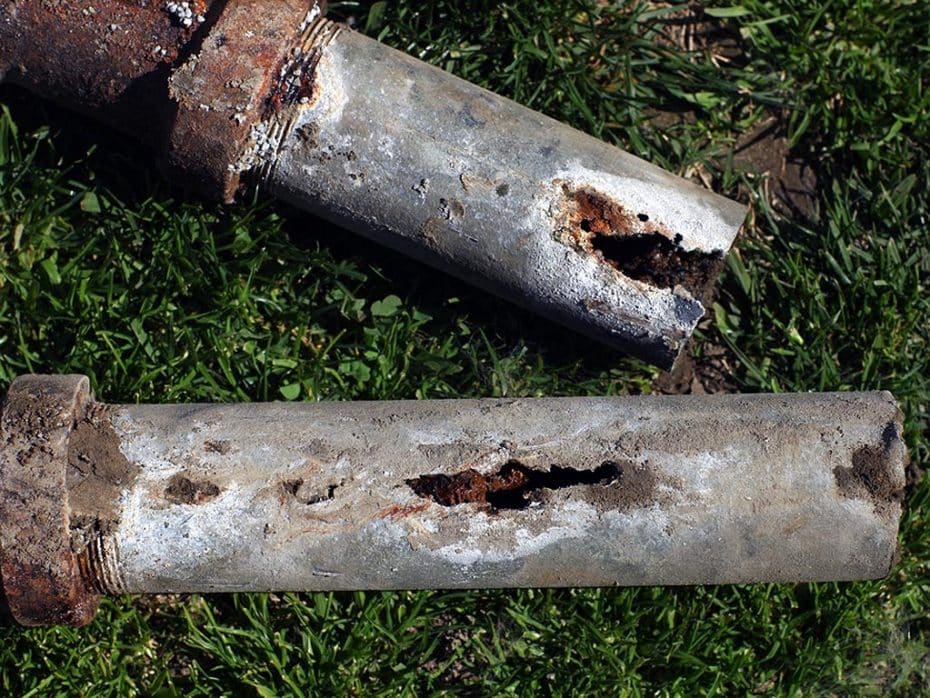 How Long Do Galvanized Pipes Typically Last?
Galvanized pipes have a general life span of 50 years, their life expectancy depends on numerous factors, from the frequency of use to the quantity of water pressure. As such, they may can be found in need of replacement sooner or later than expected. In the plumbing industry, a replacement is called a repipe. When you repipe a house all the existing cold and hot water lines get changed normally in PEX Uponor.
If they have actually been well kept and have not gone through excessive pressure, then you might be able to get a couple of more years from their backstretch. Regular direct exposure to severe pressure, on the other hand, not just deteriorates the pipes however likewise accelerates deterioration, interfering with the life-span of the pipes in more methods than one.
Inspection of Your Galvanized Pipes
Defects in galvanized pipes can manifest in multiple methods. The growing accumulation of mineral deposits resulting from rust can block water pressure. Low water pressure around the house is typically a sign of a huge build-up of mineral deposits in galvanized pipes. A total replacement of the pipes is usually the only practical service. Sometimes, the obstructed pressure may lead to irregular water distribution. This is typically the result of an irregular accumulation of deposits across various portions of the pipes.
Besides blocking water pressure, the mineral accumulation can likewise pollute the water. They can generate discoloration in the water. Sometimes, discolored water from rusty galvanized pipes can leave visible brown discolorations on a porcelain sink. And as the rust eats much deeper into the pipes, it compromises their stability, causing leaks throughout them. If any part of the galvanized pipes in an old home is dripping, then you need to brace up for other leakage areas that might break from the years of decay.
Can You Safely Drink the Water From Galvanized Pipes?
Old galvanized pipes that are rusting will contaminate the water flowing through them. New galvanized pipes are covered with zinc to prevent rusting, but over time, this finish might wear, paving the way to rust.
To look for hazardous levels of rust in the system, leave the pipes without water for a few days, and then turn the water back on. If the build-up of mineral deposits grows expansively within those few days, the new supply of water will be brownish, yellowish, or orange. Upon seeing this, you must understand then that the pipes are seriously corroded and need replacement.
Galvanized pipes that are corroded can release particles of heavy metals like lead and other pollutants into the water it carries, exposing those who drink the water to lead poisoning and other comparable ailments. Independent laboratory test results show that rusty galvanized pipes can be stuffed with quantities of lead up to 10 times the EPA's risk limit.
Can You Clean the Inside of Galvanized Pipes?
Without the right tools, cleaning materials, and competence, you might not have the ability to DIY your galvanized pipes decontamination efficiently. And given that the security of your water isn't something you want to treat with uncertainty, you may wish to get specialists to help clear out your galvanized water pipes. The visible external parts are a lot easier to clean up. You can clean them with soapy water or distilled white vinegar.
In some cases, the pipes might be too rusted and clogged to salvage through clean up, you might need to replace the entire system. Even if the degradation isn't rather as substantial, we might still suggest a complete replacement of your galvanized piping with more modern-day, refined piping as a perfect long term strategy.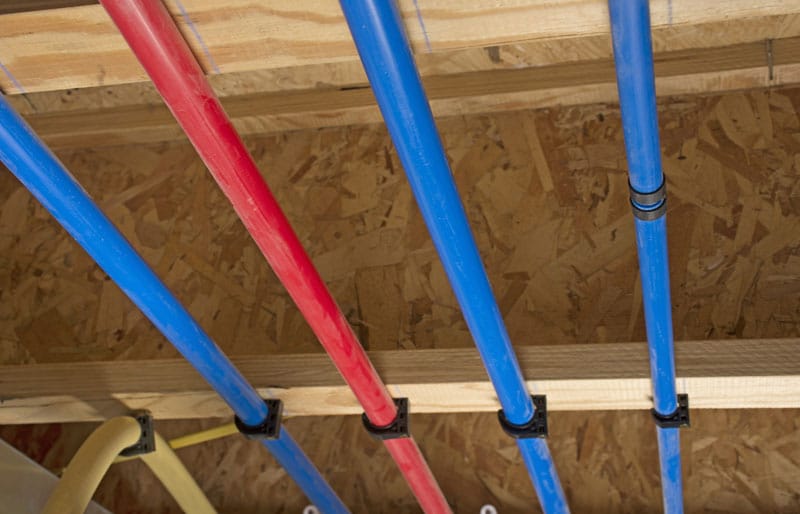 Can You Replace Just Some of the Worst Pipe Sections?
It can be quite dicey to handle aging galvanizing piping as more and more issues may appear now and then due to constant deterioration. Changing an entire system of old galvanized pipes with modern-day piping like copper pipes or PEX might be pricey upfront, but the cost of repairing the old system might quickly overtake this upfront expense with time.
To boot, leakages from jeopardized water pipes can damage lots of other parts of your house, causing problems like concrete leakages, mold build-up, cracks in walls, and damages to furnishings, electronic devices, and so on. And if the leakages are hidden from plain sight, they may go unnoticed for a long period of time, squandering hundreds and even thousands of gallons of water annually and causing strange increments in water expenses.
Even if the galvanized pipes may seem to be in good condition in an old home, you're checking, and you might encounter continuous repair work soon after relocating if the pipeline remains in the final stretch of its life-span.
South End Plumbing specializes in all repipes, so remember, we are just a click away. We also specialize in leak detection – give us a call! South End Plumbing is one of the only companies that will give you a free estimate. Call us at 704-919-1722 or fill out the form online to schedule a visit.