Tips to Save Money on Bathroom Remodels
South End Plumbing, Heating, & Air Expert Tips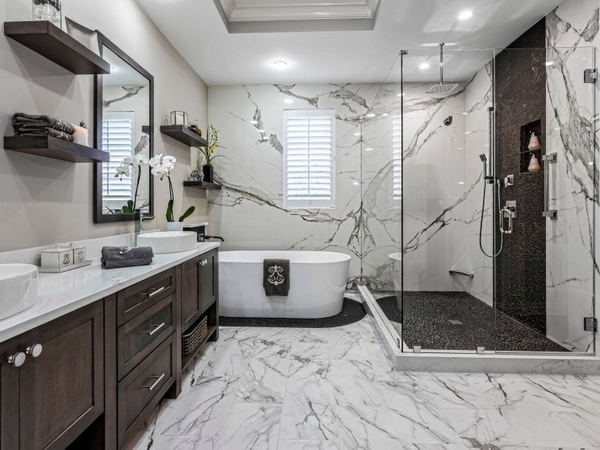 Ways to Save Money on Your Bathroom Remodel
Bathrooms and kitchen areas are the main locations of your house that a lot of homeowners would love to change. Both projects have a tendency to be costly. When it concerns savings, bathroom remodels' cost overruns can be easy to manage. Because of the smaller sized area, it can be easier to carry out cost-saving measures. Plus, diy work will minimize the costs of any contracted task.
Don't Change The Layout
Increasing the size of or rearranging a bathroom often indicates moving plumbing pipes, which can be pricey. The toilet and shower drain lines can often be more difficult and expensive to move.
Resize or modify the bathroom only if it is necessary to accommodate your needs. Moving items that aren't quickly movable is the single most expensive element of bathroom improvement. You can alter the size or design of your restroom during a remodel. However you do require to weigh the advantages of that modification against the financial effect of that change.
Not Moving the Bathroom's Load Bearing Walls
Load Bearing walls hold up the flooring or roof above.  Moving or getting rid of a load bearing wall is a significant job involving structural modifications. As a rule of thumb, outside walls are load-bearing. Interior walls that run parallel to ceiling joists tend to be non-load-bearing.
Explore the possibilities of expanding through non-load-bearing walls– walls that do not bear weight. Non-lead-bearing walls can be removed or moved with moderate cost and effort.
If you do wish to move that bearing wall, it is best to hire a contractor. But you can even do it by yourself if you are specifically inspired. Products such as laminated beams are low-cost but much labor is involved.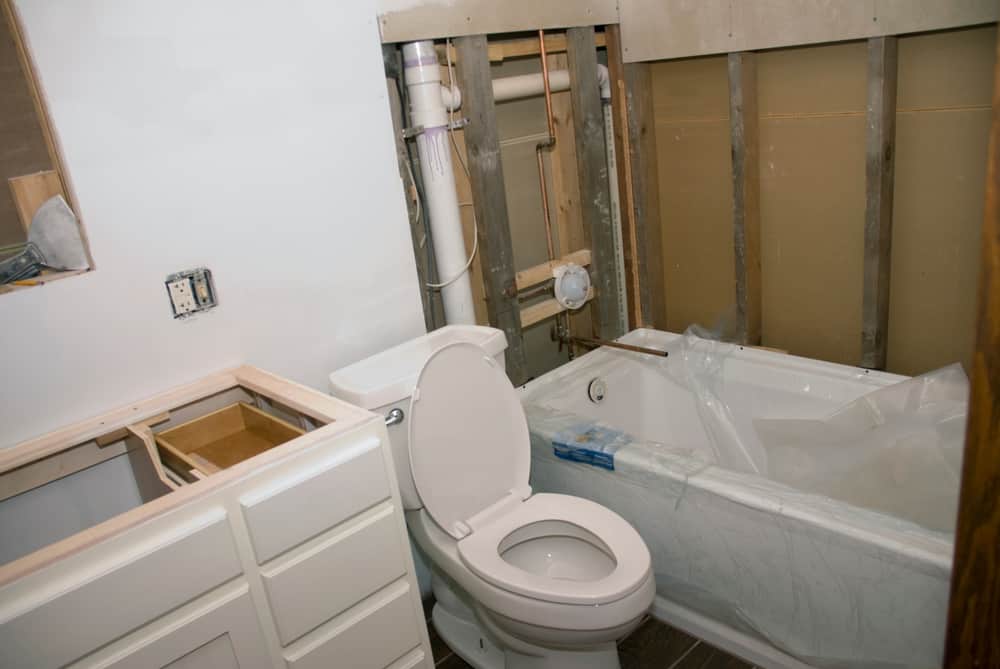 Conserve the Bathroom's Drywall If Possible
Drywall often needs to be totally changed in remodeling due to the high damp levels in this environment. Drywall replacement prevails enough and must be prepared for. Any drywall that is even close proximity to walls impacted by mold needs to be eliminated.
The more walls you open, the more walls you will require to close up later. Each closed-up wall suggests more drywall and paint and associated labor.
If any section of drywall remains in good shape, keep it. Clear out and replace only the bad sections. Drywall near or behind showers and tubs typically requires replacement. But drywall in other locations of the restroom may still be in good condition.
Refinish Restroom Fixtures Instead of Replacing Them
Getting rid of and changing existing pipes fixtures and tubs or shower bases or surrounds contributes to the cost of the replacement components. It might also include demolition work and building and construction modifications, along with a brand-new setup.
Ask yourself if any of these products actually do require to be changed. Are you changing them for practical or for visual factors? If they are unsightly but operable, you might have alternatives for dressing them up or for renewing them rather than changing them.
You can refinish your bath tub with an appealing, protective coating instead of totally changing it. You can paint your bathroom cabinet instead of sending it to the garbage dump and purchasing a brand-new cabinet. Not only does it make monetary sense to refinish restroom products, however it likewise makes ecological sense.
Using a Prefabricated Shower
Removing an old premade shower base and surround and changing it with a custom-made tiled base and walls is among the most pricey bathroom improvements you can make.
Think about using a pre-formed, one-piece shower stall rather than a tiled shower. It will be considerably less expensive due to the fact that you won't be employing expensive tile setters. Premade shower stalls go up in hours, while tiled showers take numerous days.
As an option, you might start with a prefabricated shower base and tile the walls yourself. Tile materials can be much cheaper than a one-piece stall; it's the labor that makes most tile expensive.
Pro Tip
Some pre-fabricated shower or bathtub/shower units will not fit through narrow corridors or restroom doors, especially in older homes. One-piece units, in particular, need adequate width in the doorway.
Using Standard Toilets
It always makes good sense to replace an old water-wasting toilet with a new water-saving model. New toilets frequently come with lots of functions that can be surprisingly expensive, and they might require costly upkeep down the road.
Unless you have special needs for a toilet with lots of additional features, choose a properly designed, simple toilet that provides good flushing efficiency with little water. Toilets do not have to be pricey to do the job right.
Also, toilet installation is a common do-it-yourself task that, for many property owners, might appear harder than it actually is. Installing your own toilet will save some cash on plumbing costs.
Not Reconfiguring Electrical Circuits
Bathrooms that get renovated generally require wiring upgrades due to the fact that the existing circuitry does not fulfill the existing electrical code requirements.
If your bathroom's outlets and lighting locations are functional, your local permitting office might be able to inform you if your system can be grandfathered in. If it requires to be brought up to code, it may need some changes. One typical example is to change non-grounded outlets with GFCI (ground-fault current-interrupter) outlets. If the electrical wiring is safe and fits your requirements, keep it in place.
South End Plumbing specializes in all plumbing services, so remember, we are just a click away. We also specialize in tankless water heaters – give us a call! South End Plumbing is one of the only companies that will give you a free estimate. Call us at 704-919-1722 or fill out the form online to schedule a visit.