Water Heaters: The Best Way to Get Hot Water, But Only When They Work
South End Plumbing, Heating, & Air Expert Tips
About Your Water Heater
Your water heater is an appliance that can provide you with comfort in your home.  While you may be wondering what we're implying, the truth is that hot water for showers or long soaks in the tub, or for washing your laundry or dishes wouldn't be possible without your water heater.  Actually, to be completely honest, you could still get hot water, but it would involve boiling big pots of water on the stove or over a fire.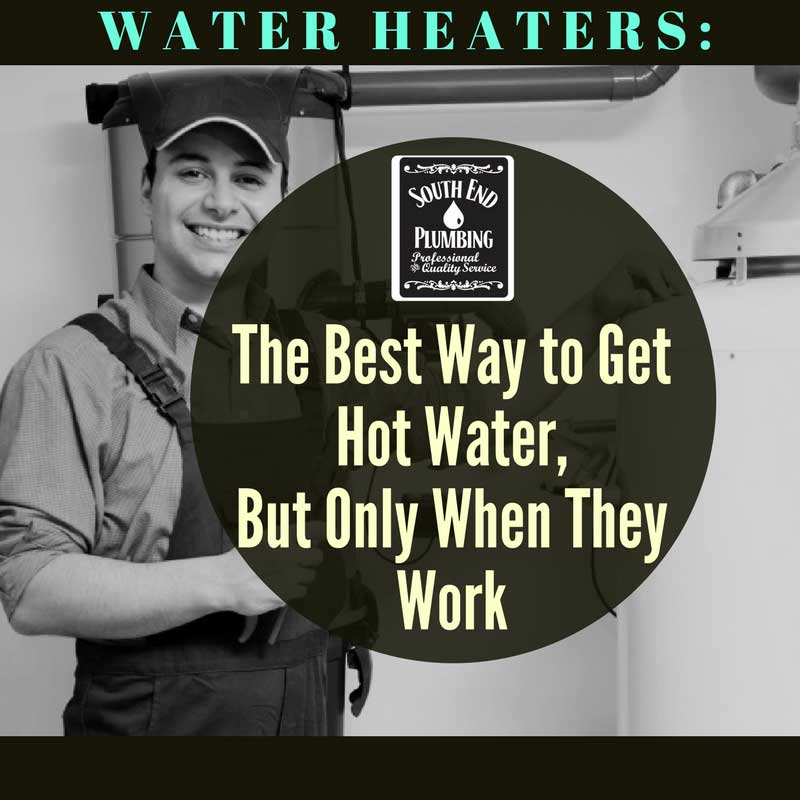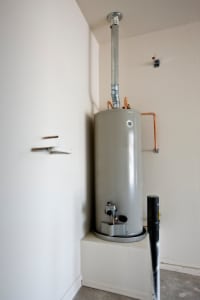 While water heaters are surely one of the nicest modern conveniences available, occasionally they malfunction and require extra time and attention.  This is particularly true when your water heater begins to have a leak or produces water that is too hot or not hot enough to meet your needs.  If your water heater stops producing hot water, you may even resort to the aforementioned methods of obtaining hot water.    If any of these cases apply, you may want to look into repairs for your water heater.   In fact, having the convenience of a water heater that functions well, thus providing you with ample hot water, without heating up large pots of water, is enough to seek service immediately.  If you feel that your water heater needs a little TLC to help keep you comfortable, contact us.
At South End Plumbing, we have the knowledge, experience and equipment necessary to provide you with the best service for water heaters available.  When you contact us, we will assess your current water heater and suggest the best course of action for meeting your needs.  This may be repair or replacement, based on the age of your water heater, as well as the severity of the way it is malfunctioning.  We have experience in leaky water heaters, installation of water heaters and repairs for water heaters.  Regardless of the reason, when you need water heater services, contact us today.