What Appliances or Systems Use the Most Energy?
South End Plumbing, Heating, & Air Expert Tips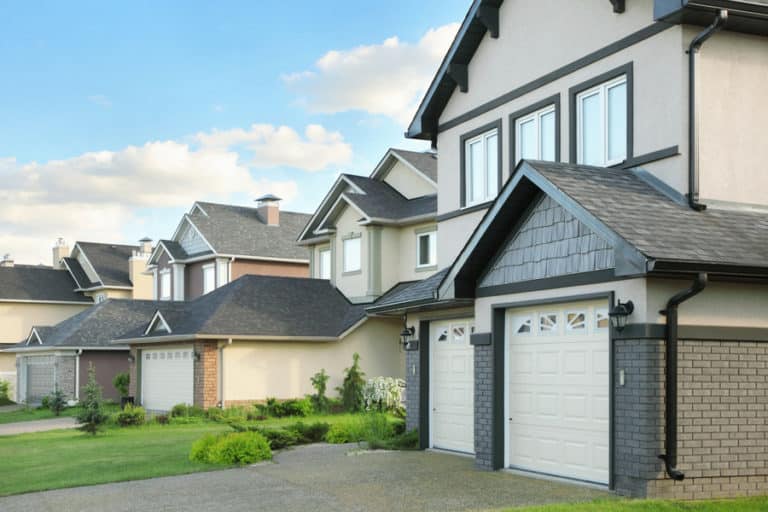 When it's the middle of a Carolina summer or the odd snowstorm or cold snap, energy bills may turn out to be higher than normal. To avoid extra power costs, we try to keep our homes as energy efficient as possible. There are ideas for saving energy and paying less, but where's the best place to start? Look at the systems and appliances in your home which consume the most power. Then, look at a few ways to save energy or usage. Here are some ways to make your house more energy efficient looking at it device by device or appliance by appliance.
Home Appliances or Systems that Use the Most Energy
1. Air conditioning and heating: 46%
2. Water heating: 14%
3. Kitchen and laundry appliances: 13%
4. Lighting: 9%
5. Television and media devices: 4%
Air Conditioning and Heating
Your home's HVAC system consumes the most power of any single system or device. In the U.S., HVAC systems take up an average of 46% of a home's energy use. An average HVAC system, in a 24-hour period, uses 28-63 kWh. That's 850-1950 kWh per month. You can decrease the energy usage of your cooling and heating system with these pointers.
Ceiling fans – counterclockwise in the summer and clockwise in the winter.
Get regular, professional maintenance on the whole HVAC system as recommended.
Close drapes on sunny summer days. Open them during the winter.
Replace your air filters.
Keep vents and outside units clear and clean.
Water Heating
As a quite regularly used home system, the water heater is in second place using 14% of a home's energy on average. A typical water heater will run about three hours a day. This adds up to 13.5 kWh per day or 405 kWh per month. Use these ideas to help your power bill.
Set your water heater temperature to 120 degrees or lower.
Cover an older water heater with an insulation jacket.
Insulate water pipes.
Turn down the water heater when you leave on longer trips.
Install water-conserving shower heads and faucets.
Upgrade to a solar water heater.
Home Appliances
The major, larger appliances make up about 13% of electric costs. Here are some suggestions about controlling their use.
Refrigerator
An average refrigerator uses 162 kWh per month. It's just about impossible to turn off a refrigerator or use it less. Here are a few possible ideas, though.
Do not overload the refrigerator.
Keep most-used products in easy, quick locations.
Set the temperature to the company's suggested temperature.
Frequently clean behind and under the refrigerator to have good airflow.
Replace older refrigerators with modern, energy-efficient versions.
Laundry
Washers and dryers use about 5% of a house's power in the U.S. If you use each for one hour a day, it'll add up to about 91 kWh a month. Keep these suggestions in mind.
Wash full loads.
Don't overload the appliances.
Use drying racks if possible.
Clean lint traps after each use.
Ovens and Stoves
Using ovens and ranges normally, on average, uses 110 kWh a month. These appliances can add heat to your home, making your AC run more. You can decrease the energy usage and keep your home a little cooler with a few ideas.
Use a toaster, microwave or other smaller kitchen appliance when possible.
Use the oven and stove during cooler times of the day or night.
Turn off the heaters a couple of minutes before the food is done and let the residual heat finish the cooking.
Lighting
Lights account for an average of 9% of a typical home's power usage. Light bulbs' power usage can vary widely based upon bulb kind as well as use. A 100-watt incandescent light bulb left on for two hours a day makes use of regarding 0.2 kWh a day, or 6 kWh per month. Add that up for about 50 bulbs in the house, and it becomes 300 kWh monthly. Reduce the electrical energy use of your lights with these ideas:
Turn off lights when you leave an area.
Use energy-efficient LED light bulbs.
Use natural light, especially in winter months, when you likewise get the benefit of heat.
Select LED vacation lights and placed them on timers so they don't stay on all evening.
Install motion detectors on outside protection lights so they turn on only when you require them.
TV and Media Equipment
Electronics use about 4% of our power use. Our home entertainment devices, with TVs, video games, speakers and computers, can use a significant amount of energy. If we watch an average of five hours of television a day as well as play video games for 6.3 hours a week, these gadgets can run up 55 kWh per month. These electronics likely also use standby power even when they are not being used. Cut down on their power usage with a few ideas.
Deactivate standby settings and quick-start setups.
Look For ENERGY STAR licensed electronics and devices.
Turn down display brightness on TVs and any monitors.
Make sure to shut off electronic devices when they're not in use.
Try some energy-free fun stuff to do such as board games.
_______________________________________
At South End Heating and Air we are Charlotte's affordable AC experts. Call us anytime for a free consult and free estimate. We'll evaluate your system and help make recommendations for optimum value. After all, we want to keep you cool all summer long and warm in the winter. Just schedule a visit with one of our technicians to talk about how we can help. Would you like to learn more options our techs can help you with? Give us a call 704-684-5339.