What To Do if You Suspect Leaks in Your Ceiling
South End Plumbing, Heating, & Air Expert Tips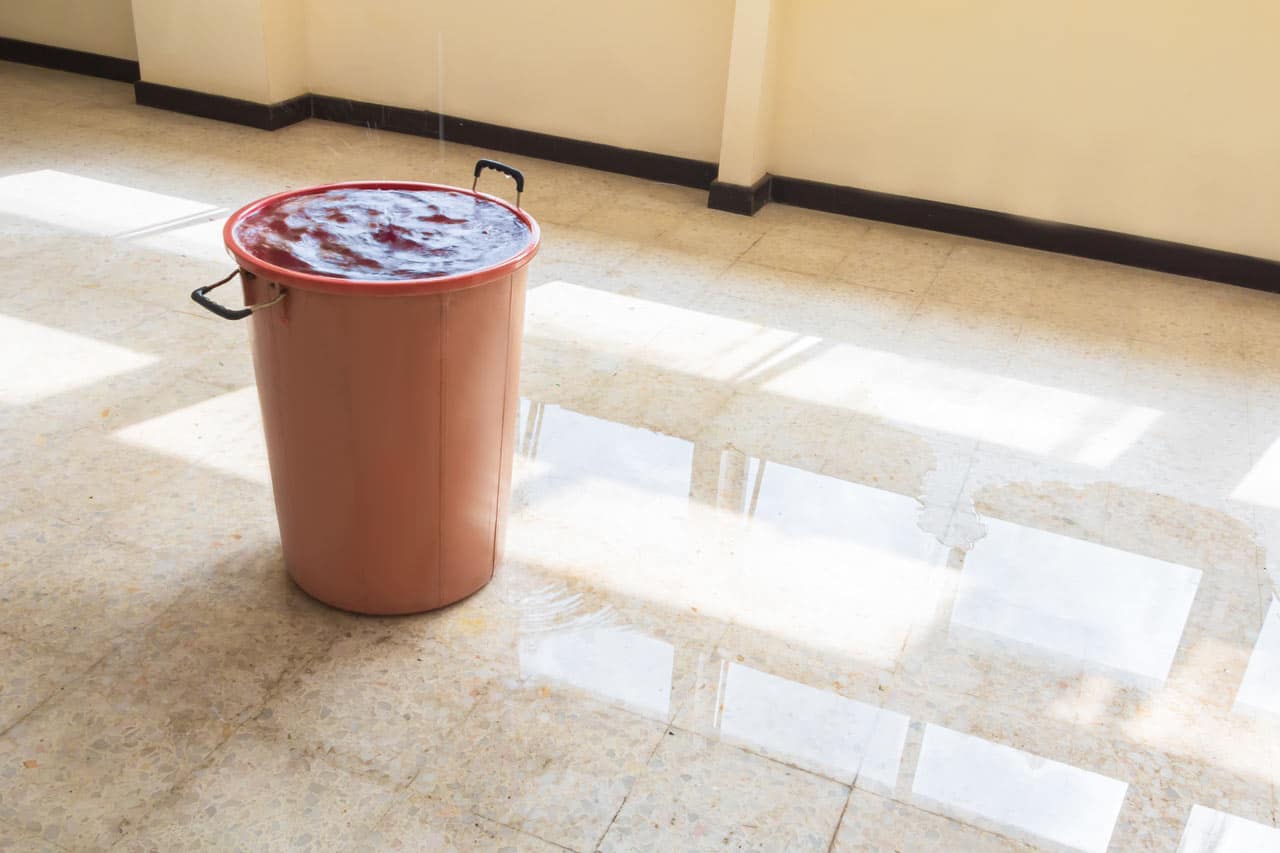 What To Do When You Suspect Leaks in Your Ceiling
Not many things are discouraging as having a leak in your ceiling however not knowing how, why, or what to do next. So, before the leak gets any worse, it's time to act. Continue reading to find out why ceilings leak, what to look out for, and how to dry a wet ceiling.
Roofing system Leakage
Your roof materials can leakage at any time of the year, not just when it's drizzling. Spring and summer season rains can, naturally, add to the risk, but winter supplies similarly as much of a chance for your roofing system to spring a leakage.
When it snows, the freezing and thawing of that snow can trigger ice dams to form beneath your roofing shingles. If you notice that the ceiling leak is coming from an attic or along your house's eaves, then a dripping roofing is the most likely perpetrator of your ceiling leak.
Plumbing Leaks
If you notice that your ceiling water damage is in the area below a bathroom or kitchen, then a plumbing leak could be a most likely offender. Caulk in bathrooms and shower pans can often deteriorate with time, which can trigger water to enter your walls and leak down into the ceiling.
In some other cases, plumbing connections and pipelines can work themselves loose. Some people may even discover that throughout winter and summer season, their pipes sweat.
Burst Water lines
Winter can be a stunning time of the year, but it can likewise bring about some substantial problems. If you have actually noticed a ceiling leakage throughout the coldest part of the year, then a burst pipeline could be to blame. Water in your pipelines can broaden, causing pressure and a subsequent burst pipeline. Remember of the temperature level when you observe a leaking ceiling, for it might help you to identify the concern reasonably quickly.
A Leaking Home Appliance
For the most part, our house appliances make life a lot more easier. We no longer have to wash our meals or clothes by hand! And who would have thought we 'd ever have the technology for our refrigerator to dispense water or ice? Still, they aren't always best, as much as they bring much-needed convenience to our lives, they can trigger water damage problems.
Among the most common factors for ceiling leakages is a misbehaving device. Both washing machines and dishwashers have drain lines and water system lines. And many fridges are now plumbed in as well because of ice makers.
Most damaged home appliances will leak water out their fronts so that you can discover and act quick. But not all of them do. Often, home appliances will leakage from the back where you won't see it, which triggers water to leak through your ceiling if placed on the 2nd story of your home.
How to Notice a Leaking Ceiling
Unlike gas leakages, ceiling leakages are, fortunately, easy to observe. That does not mean they aren't destructive, however you can at least act quick.
leaking-refrigerator

The Ceiling is Sagging
A good sign of a fairly serious water leakage is a sagging ceiling. As water is absorbed into your ceiling, they start to sag from the increased weight. Drywall, plaster, and drop tile ceilings can all sag when there's a leakage.

Water is Leaking from Your Ceiling
It goes without saying that a person of the most visible signs that you have a ceiling leakage is that water is flowing from your ceiling. Take a look at all your devices and try to find roof damage to rapidly locate the leakage.
Brown or Yellow Water Spots
If you notice one or more brown or yellow water spots, then you may have a little leakage. In some cases, little rings of these spots form where water has actually had a possibility to enter your ceiling, dry, then leak once again. The areas might be dry to touch, however they do represent a leakage.
The Paint or Plaster is Broken or Peeling
A sure sign that you've got a little leak in your ceiling is when your plaster or paint is split or peeling. Often, water can cause the paint to bubble up or peel, while the wet plaster will split through diminishing and expansion.
You've Recognized the Issue, Now How Do You Dry A Wet Ceiling?
Recognizing the cause of the leak and how to see one is half the fight. You have actually now got to work out how to dry your ceiling.
1. Repair the Leak
It doesn't make much sense to dry your damp ceiling without first fixing the reason for it in the first place. Otherwise, it will simply keep happening. That procedure may include repairing your roof, an appliance, a plumbing faucet or pipe, or your shower pan.
2. Dry Your Ceiling
The best method to dry a wet ceiling is by contacting a business that specializes in water damage, that can look after it for you. Residential dehumidifiers and fans merely won't suffice. You are probably going to need high-volume devices that can dry out a more extensive area a lot faster.
Often companies like Resto Pros market technology to make sure appropriate drying occurs. Using a wetness meter can determine whether your ceiling is now entirely dry or not.
3. The Last Touches
Sometimes, leakages are not devastating enough to need you to replace your ceiling panels. So, in that circumstances, you might have the ability to make small paint touch-ups and minor repairs. Remove any loose debris or dust and clean the ceiling clean. Fill any spaces or fractures with drywall mud or plaster.
To block water spots, use a sealing guide. You can then apply 2 coats of paint or more while feathering it to the intact area of your ceiling.
Do Something About It Quick
Among the most crucial things to understand about ceiling leakages is that they don't stop on their own. There is always a cause– be it a pipeline, roof leakage, or something else. So, it's vital to act quickly.
As soon as you see any of the common indications of a ceiling leak give us a call.
South End Plumbing specializes in leak detection, so remember, we are just a click away. We also specialize in video sewer line inspection – give us a call! South End Plumbing is one of the only companies that will give you a free estimate. Call us at 704-919-1722 or fill out the form online to schedule a visit.