When Do You Want a Point of Use Tankless Water Heater?
South End Plumbing, Heating, & Air Expert Tips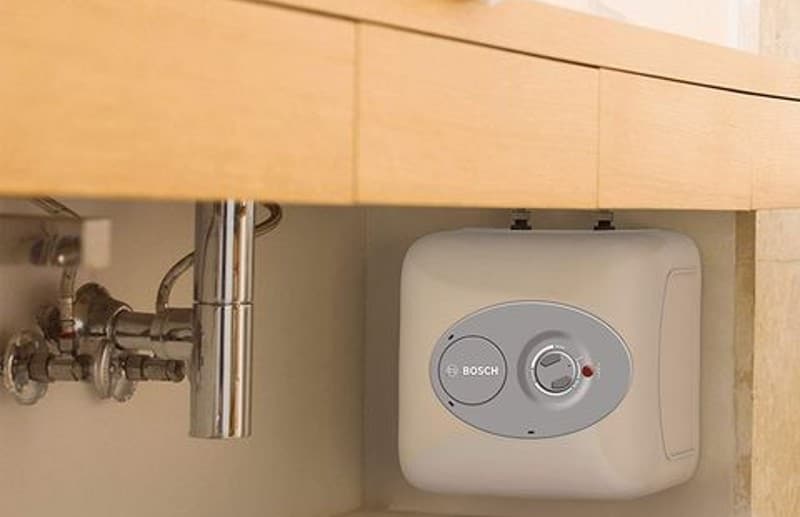 The Advantages of a Point of Use Tankless Water Heater?
Point of use water heaters can cut the long wait for warm water to get to you once you turn on the tap. It might seem noticeable, yet the length of time you wait relies on how far the faucet is from the hot water heater. The more pipe it needs to travel through, the longer it takes. A preferred method to get rid of the wait is to mount a point-of-use water heater.
The name explains it precisely– a much smaller system that heats water very close to the fixture where it's coming out, such as a sink, shower, tub or washing machine. It's located near the place you most commonly use hot water. Occasionally other terms are used for such a device or system, whether it's a tankless water heater or a tanked heater. You may see or head "on demand water heater" or "POU water heater" or "point of service water heater."
Where Does it Get Installed?
A point-of-use water heater can be added to a home's existing plumbing without the demand to re-do the entire plumbing system. Due to their little dimension, POU water heaters often are installed under a cooking area or bathroom sink.
If you don't like waiting minutes for warm water to reach the tap (and adding to your water bill each time) a POS water heater supplies an excellent solution. To see if it's the ideal solution for you, think about the different sorts of equipment offered, potential energy savings, and long-term price.
Types of Point of Use Water Heaters
Just like with water heaters created for a whole house, POS water heaters can either have a storage tank or be tankless
Point-of-use storage tank water heater: It's like a typical storage tank water heater, however with a considerably smaller storage tank because it's used to give warm water at one or perhaps two close locations. Tank-type point of use water heaters normally keep from 2.5 gallons to 20 gallons. They can supply immediate hot water since they remove the range from the water heating source to the fixture.
Point-of-use tankless hot water heater: A point-of-use tankless heating unit starts working when a tap is turned or a button is pressed, so there will be an extremely short wait for hot water. We're talking about a couple of seconds. Tank-type POU heaters are typically a little faster, yet either way, the waiting time is considerably lowered. The advantage of a point-of-use tankless hot water heater is it requires less room than one with a tank.
Are Point of Use Water Heaters Power Efficient?
The answer to this one is easy. Whether you have an electrical or gas point of use water heater, as well as whether it's tankless or has a tank, it's going to be an eco-friendly choice.
The reasons are easy:
A point-of-use water heater removes drainage that diminishes the drainpipe while the hot water takes a trip from a distant water heater. It's not unusual for the wait to be a few minutes, and given that a common shower makes use of 2.5 gallons of water per minute, the amount of water used can be astonishing.
The cold water that comes out of the faucet first was warm water. It was warmed by the water heater as well as delivered to the pipelines prior to the tap was shut off. The energy utilized to heat that water winds up being wasted when the water cools in the pipes after the demand for warm water ends. The net result is you throw away both water and energy.
Reducing the amount of drainage, and energy used, will decrease energy costs. Water heating is the second-largest use of power in a home, and the U.S. Dept. of Energy approximates that electrical hot water heater can account for around 18 percent of a residence's total power expense.
Will a Point of Use Water Heater Save Money?
Many people have an interest in adding a point of use hot water heater to their residences when they understand how well it will fix that irritating delay for hot water. For those looking for more convenience, it can be an easy decision.
If conserving money is additionally a goal, you should think about the expense of the purchase and installment of the point of use water heating system. POS storage tank water heaters generally last 10 to 15 years, while tankless water heaters can last as much as 25 years, supplying a long stretch of time to conserve cash on energy expenses and cover the cost of the POU heater and installation.
There are a lot of variables, starting with the layout and the existing plumbing system, yet you can anticipate to pay $400– $800 for a point of use water heater, including installment, whether it's tank-type or tankless. The U.S. Department of Energy states homeowners can attain energy savings of as much as half by utilizing a heater at each warm water fixture.
If you are intending to relocate to a new home within a year or two, however, you will not save enough money on your utility costs to counter the expense for the purchase of the system and the installation. On the other hand, with the growing popularity of point of use hot water heater, they could be an added selling point for your residence.
---
South End Plumbing specializes in leak repairs and water heater installation, so remember, we are just a click away. We also specialize in tankless water heaters – give us a call! South End Plumbing is one of the only companies that will give you a free estimate. Call us at 704-919-1722 or fill out the form online to schedule a visit.