When is a Tankless Water Heater a Property Upgrade?
South End Plumbing, Heating, & Air Expert Tips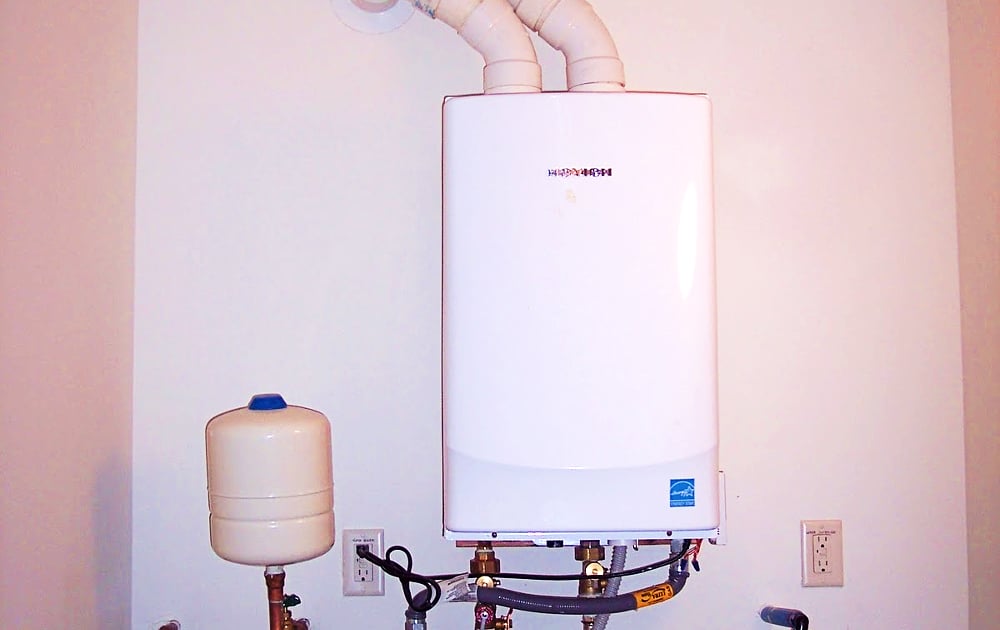 When is a Tankless Water Heater a Realestate Upgrade?
If you are looking to boost the property value of your residence, putting in a tankless water heater as an upgraded, new feature is an excellent place to begin. According to a research study conducted by Zillow in 2016, homes with tankless water heaters sell for 4% more than their expected worth. On average, these houses sold 43 days faster than expected. If you are likely to sell your home in the future, replacing your water heater with a tankless water heater can be well worth the investment. When is a tankless water heater a property upgrade?
Many property owners with growing families recognize the long-term value of a tankless hot water heater. It's often seen as a luxury feature in a new home and it's an important consideration when a new owner knows their family will never run out of hot water. There are other significant benefits as well.
Reasons Tankless Water Heaters Increase Home Value
Improved Energy Performance and Cost Savings
According to energy.gov, tankless water heaters do not create the standby energy losses connected with traditional water heaters. In general, tankless water heaters are more energy efficient than tank models. How much hot water a household uses will change the energy usage and how much of energy savings, and energy bill savings, you'll get on average.
As an example, as energy.gov reports, if you use 41 gallons or less of hot water a day, a tankless water heater will be 24-34% more efficient. If your household uses more hot water, the energy efficiency drops. It can drop to about 14%. The quantity of hot water you use will change the energy value of a tankless water heater.
It's good to think about while the percentage of energy efficiency may decrease if your home uses more hot water on average, it's still likely you'll save money. A typical household is estimated to save about $100 a year on energy bills with a tankless water heater.
More Space
A traditional, tank water heater takes up space, usually in a garage or basement. If you'd rather have that extra space for storage or anything else, a potential buyer might want that, too.
A tankless water heater is typically very compact and mounted on a wall. With a tankless water heater, you free up another 10-15 square feet somewhere in the house. By getting rid of a 50-gallon tank in a garage, there's more room to pile up other stuff in the garage!
Compete With "Smart" Homes on the Market
Taking a look at the real estate market, you can see upgraded, modern features such as wireless security systems and EnergyStar-rated heating and cooling systems have gone from upgrades to must-haves. In fast-growing, fast-moving markets, buyers are expecting smart and easy-to-use features and devices. Technological developments are being incorporated into every property. So a tankless water heater may be one important feature on a checklist to put your home up against these newer smart homes.
Buyers Want Greener Homes
The younger generations of homebuyers care and sustainability and good environmental responsibility. They may pay more for products or services that are sustainable, including what they use every day in the home. Making improvements to your house that line up with this demographic's wishes can make your property stand out in the marketplace.
As companies in the United States are starting to learn, sustainability is an important issue for modern buyers. According to Nielsen, millennials put a strong focus on the sustainability of the products they buy. Because sustainability is key to them, they're willing to pay more for lasting products. Many professionals forecast this trend will increase for many years to come.
Exceed a New Buyer's Expectations
The trends and speed of a local real estate market have an influence on the value of certain features or aspects of a home. The reality is sellers in Charlotte have to compete with so many other homes, with other positives and upgrades to them. If a home on the market has an old water heater – even aside from the benefits of a tankless water heater – it could be a difference to a buyer. If your home includes a tankless water heater, it can level the playing field and give your property the energy-saving features which are popular and important.
More Benefits of Tankless Water Heaters
Tankless water heaters are smaller than traditional tanked heating units. They are mounted on a wall surface and do not take up the flooring area. Their size can make them especially attractive in houses where more space in a garage or basement helps.
They can help you cut your power bill. According to the U.S. Department of Energy, heating water makes up about 30% of a household's power costs. Using a tankless water heater can decrease these costs by up to half, for an ordinary annual cost savings of about $100 for a household.
Tankless water heaters are durable and less likely to break. A failed or leaking water heater can cause potentially devastating flooding in your home. Tankless systems have an average lifespan of about double that of traditional hot water heaters – generally 20 or more years.
---
South End Plumbing specializes in leak repairs and water heater installation, so remember, we are just a click away. We also specialize in tankless water heaters – give us a call! South End Plumbing is one of the only companies that will give you a free estimate. Call us at 704-919-1722 or fill out the form online to schedule a visit.