When is it a Good Time to Repipe?
South End Plumbing, Heating, & Air Expert Tips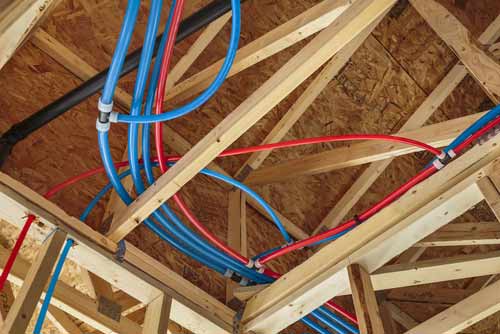 When is it a Good Time to Repipe?
When the pipes begin to fail or develop other troubles, you may find yourself having to make the decision to repipe. During these times, the typical remedy is to simply repair or replace the sections of pipeline creating the issues. But however, a full repiping can save both time and cash in the long run. For residences with lead pipes, this is a necessary step, but even houses with older, worn pipes that contain no lead can benefit from repiping.
Why Do people Choose To Repipe?
When a section of plumbing pipes become damaged, you might select to repair or replace simply that one section. Older pipes may be developing troubles in areas not easily accessed, like the crawl space or behind walls, or in a concrete slab. Repiping short cuts the process of dealing with individual sections that may fail and need replaced and proactively replaces all of the pipes in your home at once.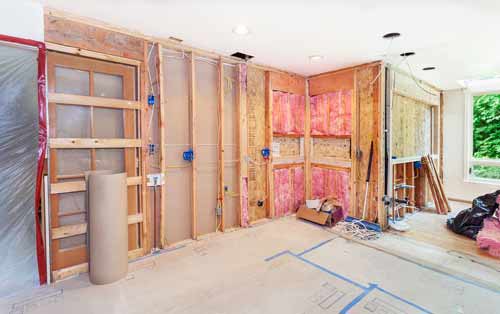 When Should I Consider Repiping My Home?
It's going to make the most sense to do a full repipe when you have older metal pipes like galvanized iron as these are very likely to rust out. Another time its going to make the most sense is if you're home as polybutylene piping, sometimes referred to as poly. One of the main reasons poly is often replaced is because they have a 100% failure rate. You just don't know when they will fail and cause damage. Another consideration is to do a partial repipe when you may be doing just a partial remodel to your home. This is because you might have easy access to pipes behind a wall. You may also be moving fixtures anyway as you might change the layout of a bathroom for example.
What Are The Advantage of a Repipe
Repiping can fix a variety of pipes problems, consisting of:
Slab leaks
Low water pressure
Rusty discolored water
Temperature level variations when toilets are flushed
One should note, one of the biggest negatives of a repipe is the cost. Even if you are an expert DIYer, you will require an inspection of your existing pipes, the products, and also any devices. Therefore, this may not be a smart investment if your current pipes are in good condition.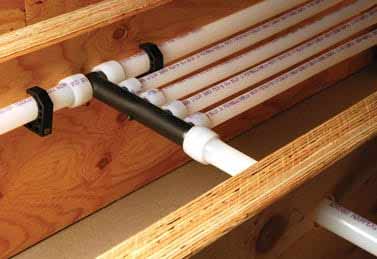 Types of Pipe That Can Be Used For Repipe
PEX
Highly colorful and versatile, cross-linked polyethylene (additionally referred to as PEX or XLPE) has actually remained in usage throughout Europe because 1970 and the US given that 1980. In spite of a number of benefits over various other piping materials, you have actually most likely not read about this alternative. All three variations of PEX tubes meet ATSM (American Society for Testing as well as Materials), CSA Group, and NSF International standards. PEX is high thickness polyethylene is melted and extruded right into a tube shape, triggering a cross-linked chemical reaction which increases durability, resistance, and also stamina to reduced temperature levels. There are 3 various techniques of cross-linking: the Engels Method (AKA PEX-a), Silane Method (PEX-b), and also Radiation Method (PEX-c). Of these, PEX-a is usually considered one of the most versatile. Some Advantage of Pex is its high flexibility, PEX can be coiled throughout shipping. Each coil gives a lengthy pipe which can be curved to 90 degree angles or additionally without the requirement for joint joints. PEX is additionally immune to deterioration, ranges, and also has a greater resistance to cold. It does not transfer heat, doesn't need welding, as well as might be linked in a number of methods. Some of these connection techniques include copper kink rings, stainless-steel clamps (SSCs), push-fit, compression, and also growth. A special tool is needed for the majority of methods of connecting PEX pipe, which might trigger an included cost. You additionally have the alternative of obtaining installations to connect PEX to your existing pipes for partial repiping tasks.
Copper
One of one of the most typical kinds of metal piping, copper has numerous advantages which maintain it a rival against PVC and also PEX. These pipes are inflexible and also little, yet may be utilized for both interior as well as outdoor pipes. Despite being made of copper, they are really very resistant to disintegration. Long lasting, copper has various other benefits over standard metal pipes, in addition to some non-metal choices. For instance, copper piping is very long-lived as well as might last a century or even more before needing to be replaced. It can endure a home fire and is resistant to the impacts of weather. Best of all, while a more costly financial investment, copper is completely recyclable and also typically includes a 50-year maker's guarantee. Where copper lacks is as the worth of recycled copper is fairly high, thieves have been recognized to steal copper piping from businesses as well as houses that are under construction.
PVC
Polyvinyl Chloride, or PVC, is a prominent choice for modern pipes. This competition to metal piping is extra long lasting than polybutylene, which was primarily made use of from the 1970s to 1990s. PVC pipe is widely offered, making it an excellent choice if you intend to make a partial repiping right into a DIY task. The majority of PVC's benefits are against conventional metal piping. The pipes do not need soldering as well as they are resistant to rust. It's an extra flexible product with a large number of fittings offered. It likewise tends to be light-weight and also much easier to deal with. Most importantly PVC is a very economical alternative. PVC is easy and inexpensive to deal with, PVC is the best selection for a DIY job. It can't be snaked with a wall surface cavity like PEX, however is still easier to deal with than a lot of typical piping choices. PVC can be reduced and set up without the need for special tools, although a little care must be taken when using glue to ensure there are no leakages in the joints.
PVC vs CPVC
Chlorinated PVC has been put through an additional chemical procedure to increase its resistance to heat and also break down. It's stiffer as well as more difficult to put in drywall than regular PVC. More expensive than PVC, CPVC originally had a 50-year supplier guarantee, however this has been decreased to 10 years after it was discovered to be weak. In all, CPVC is not a great choice.
Copper vs PEX
As you may have discovered, copper and also PEX seem rather evenly matched options. Nevertheless, there are times when one is better than the various other due to their specific characteristics. South End Plumbing offers free estimates and consultations when it comes to whole house and partial house repipes.
South End Plumbing specializes in repiping service so remember, we are just a click away. We also specialize in leak detection – give us a call! South End Plumbing is one of the only companies that will give you a free estimate. Call us at 704-919-1722 or fill out the form online to schedule a visit.