Is it Ever More Energy Efficient to Use a Space Heater?
South End Plumbing, Heating, & Air Expert Tips

Is it Ever More Energy Efficient to Use a Space Heater?
Those of us living in locations with cold winters are familiar with the typical ways to keep our homes warm during the cold weather. Have you ever stopped to question which of these methods is the most energy efficient? Energy effectiveness is very crucial throughout the winter, particularly for those that require to warm their homes continuously. Below we will discuss 2 typical heating methods – central heating and space heaters – and attempt to determine which one is more energy efficient. There are cases where it's more efficient to use a space heater.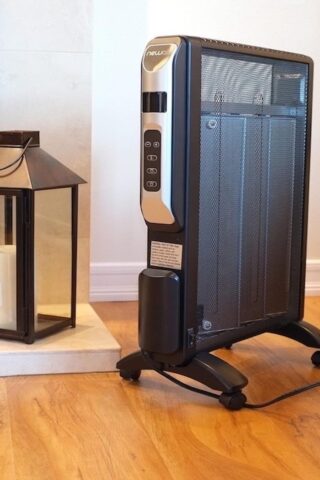 Central HVAC vs Space Heaters
For starters, let's outline the function of each of these heaters. Central heating, which is usually part of a HEATING AND COOLING (heating, ventilation, and a/c) system, can heat one room or a whole house and is usually powered by a heater. By contrast, a space heater is a mobile unit that produces heat in a localized spot. While a main heating system is integrated into a home, a space heater can be taken anywhere.
So are space heaters more energy efficient than main heating? The short answer is that it depends upon just how much of your house you intend on heating. Usually, if you are only warming one or two spaces, space heaters are more efficient. If you are preparing to heat an entire home, it is nearly never more energy effective to run several area heaters when compared to running a central heating system. In terms of energy per heat output, little heaters will rarely ever be as efficient as a central heating system. There would hardly be any scenarios where putting space heaters in every room and turning them all on would be more effective than a properly operating and reasonably modern-day central system.
Space Heater Effectiveness
There is also a wide array of energy effectiveness within the world of space heaters. Pick a radiant heating unit if you are only wanting to heat one part of space; these kinds of heating units produce infrared radiation that heats up things that are close to it. Nevertheless, if you wish to warm a whole room, opt for a convection heating unit that warms the air of the space.
In addition, bear in mind that space heaters do come with a risk of fires and must never be left on and out of sight. They are responsible for approximately 25,000 home fires each year, according to the US Customer Product Safety Commission. Some older houses and apartments might likewise be ill-equipped to deal with space heaters, as they can in some cases trigger breakers to flip when they draw power. If you choose to opt for a space heater, make certain you read up on basic space heater security pointers.
In general, a modern-day central heating system unit is more energy effective than any space heater. If you do not have access to a main heating system or baseboard heaters, space heating units are an excellent option. The majority of the time, space heaters are best used as supplements to central heating systems if you have particular heating needs for specific rooms.
A space heater or not, we hope you remain warm this winter season!
---
At South End Heating & Air we specialize in Furnace Repair and Replacement, contact us for a free consult. We'll evaluate your system and help make recommendations for optimum value. After all, we want to keep you cool all summer long and warm in the winter. Just schedule a visit with one of our technicians to talk about how we can help with your thermostat settings. Would you like to learn more options our techs can help you with? give us a call 704-684-5339