When to Change Out Copper Refrigerant Lines
South End Plumbing, Heating, & Air Expert Tips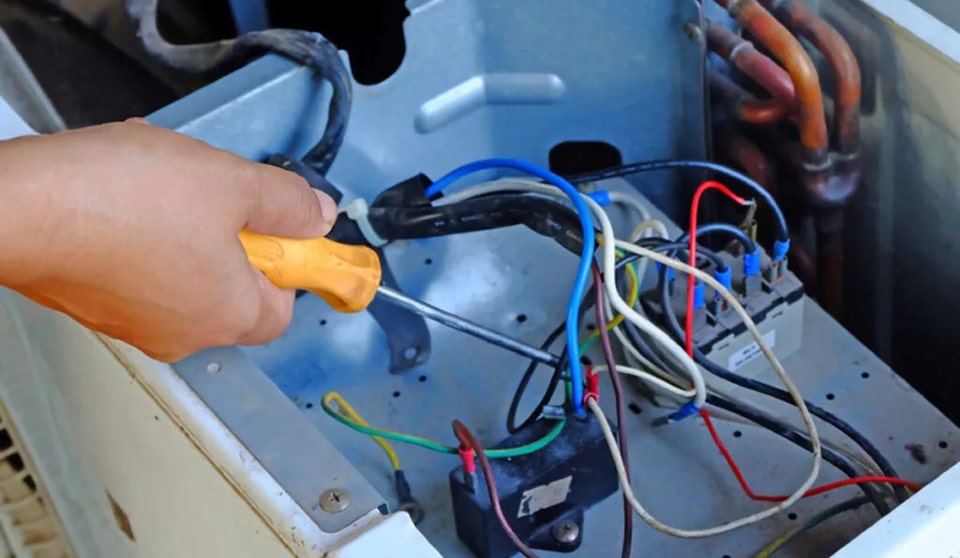 As you might expect, refrigerant lines need to be changed out whenever you are replacing an AC system. However, it's crucial to keep in mind that refrigerant lines are recommended to be changed when upgrading your AC. It can be appealing to recycle old copper refrigerant lines after a system upgrade, however, it is not generally a good idea. In order for a copper line to work effectively, it needs to be totally dehydrated. An old copper cooling agent line may not be sufficiently free from moisture. Because of this, any kind of moisture in the line will certainly integrate with the cooling agent to develop an acid. This can harm the compressor's electric motor.
Cooling Agent Lines
These are the metal (normally aluminum or copper) tubes that move the fluid to the evaporating coil and back to the condensing system. It is a part of the air conditioning. This unit is mounted by cooling and heating specialists outside of your home and is full of refrigerant gas. When the cooling agent cools down to a liquid by temperature exchange with the outside air, the condensing system pumps the fluid to the evaporator coil to be evaporated into a gas once again.
You may additionally need to replace your copper cooling agent line in case of leaking. A sign of a refrigerant line leakage is an oil discolor as it moves in the cooling system along with the refrigerant. It continues to be noticeable after the refrigerant has steamed off. A few of the most usual sources of leaks include:
Mechanical damage. When copper cooling agent lines are worn over time by lawnmowers, subjected to severe weather conditions, or stepped on by children or workers, it can create a leakage.
Deterioration. If the copper refrigerant line is revealed to contaminants, it can lead to deterioration as well as succeeding leaks. This could occur through contact with ductwork.  It could also arise from exposure to a destructive ambiance from chemical storage space or furniture refinishing
Settling Over Time. When the structure or the condenser settles, it puts tension on the copper refrigerant agent lines, making leaks more likely.
Eventually, a leaky line can minimize the expected quality of the performance of your AC, so it is vital to solve the trouble as quickly as it's found.
Why Replace Your Lineset When Replacing AC/HVAC?
Linesets for AC systems are copper pipes that is used to carry refrigerant from the outdoor condenser to the coil inside. This action repeats this process in a loop cycle. Consequently, line sets are needed and essential for mini-split HVAC/AC units or systems to run. More recent HVAC and air conditioner units use R-410 cooling agents, while older systems use R-22 refrigerant. R-22 cooling agent is presently being phased out by the U.S. Environmental Protection Agency since it has chlorine which can add to ozone depletion throughout a leak. As a result of this, those that are changing an old HVAC device will require a brand-new line set to utilize the R-410 cooling agent.
R-22 or R-410 Refrigerant?
The distinctions among these cooling agents do not stop at the use of chlorine. Cooling agents likewise include different oils which do not blend well with each other. For instance, R-22 has a mineral oil that does not blend with POE oil. This is within R-410 refrigerant for modern air conditioning devices.
When an R-410 cooling agent is used with a line set that used R-22 at one time, this can cause damage to the whole system and decrease the lifespan of the exterior compressor and the system as a whole. Consequently, utilizing a new line set protects against the possibility of refrigerants being mixed. While old-line sets that held R-22 can be flushed, evidence has shown that flushing an R-22 line set for HVAC systems does not get rid of all the oil residue, which can cause system failures in the future. This implies that a brand-new line is the best idea for a technician when mounting a brand-new heating and cooling system and replacing an old one.
_______________________________________
At South End Heating and Air, we are Charlotte's affordable AC experts. Call us anytime for a free consult and free estimate. We'll evaluate your system and help make recommendations for optimum value. After all, we want to keep you cool all summer long and warm in the winter. Just schedule a visit with one of our technicians to talk about how we can help. Would you like to learn more options our techs can help you with? Give us a call 704-684-5339.