Why Are Some Rooms Hotter Than Others In Your Home?
South End Plumbing, Heating, & Air Expert Tips

Why Are Some Rooms Hotter Than Others In Your Home?
Everyone loves the ease of being able to control the temperature in their house to precision in the warm weather months. Sadly, that's hard to do when one space or entire floor is significantly hotter than the rest. Can't figure out why it's so challenging to manage the temperature level throughout your entire home? Don't worry, we at South End Heating & Air have the solution. We have years of experience serving the Charlotte area and these are some of the most common concerns we get from home owners on a day-to-day basis. Follow this guide to help you figure out of the hot room is an easy fix.
The first thing to inspect also takes place to be the most basic repair; examine your vents. If the vents in one room are closed, they're most likely what's triggering one room to be warmer than the remainder. You may also have rooms you keep the doors closed all day because of pets or children, that closed door is also restricting air flow so keep that in mind.
Equally as when you close the a/c vents on one side of your auto to adjust for passenger preferences, the closed vents in one area of your residence will certainly cause less air to circulate in that space than vents that are completely opened. In the most basic of terms, you have to keep the air circulating to help achieve an even temperature inside your house.
What Can You Do When One Room Is Hotter Than Another?
Check For Cracks
We've all done it, you crack a window to air out a room and then forget it. This can lead to cool air escaping out the window and letting hot air in. Also if your windows are closed, air could still be escaping your home if you lack adequate insulation. By properly protecting your home, you'll maximize your home's comfort level as well as enhance its energy effectiveness. You'll also want to check your weather stripping on your doors and windows. It's very common to need to replace those and as a side bonus you'll get a lot less bugs entering your home.
Check Your Air Ducts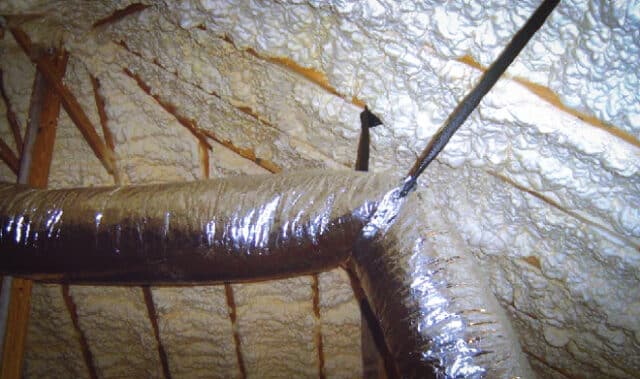 If you're windows and door seals check out good then you'll want to move on to your ducts. It's not uncommon for air ducts to end up being obstructed with debris, such as debris, dirt, and hair. Air ducts should be cleaned up on a regular basis considering that clogged air ducts can definitely affect the airflow to parts of your residence.
Likewise, sagging air ducts can likewise cause inconsistent temperatures throughout your residence. Sagging duct work that are not supported properly can cause kinks that restrict airflow. Given that managing ductwork can be unsafe, we don't suggest it as a Do It Yourself project. If you suspect either circumstance to be the case, it's best to call a HVAC professional promptly. This will insure you don't accidentally step through your ceiling. An HVAC Repairman will be able to inspect the insulation and seals around your ducts as well to make sure everything is properly put together.
Check Your Air Duct Dampers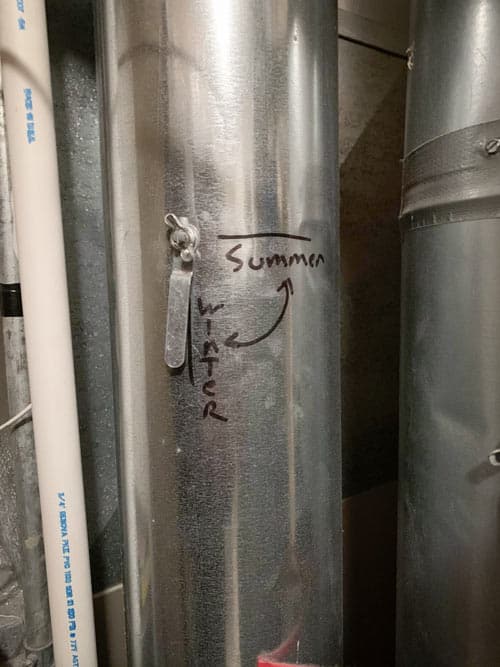 One of the features of heating and air system are dampers. Dampers can help control the flow of air to different zones of the house by restricting air flow to others. These dampers can be controlled manually while other systems have electronic controlled dampers with motors that move based on programming and system settings. Not only do dampers help force air to the further areas of your home, it is also common to have dampers that restrict air flow either upstairs or downstairs to put either more heavier cool air upstairs in the summer or put more lighter warm air that will rise to downstairs in the winter. This is widely configured with different thermostats and is referred to as system zoning and is the process of making use of multiple HVAC thermostats to regulate the temperature in different spaces of your home. This aids supply an extra constant temperature level throughout your large multilevel home.
Check Your Air Returns
Another problem, especially in older residences, is the absence of return air vents or too small of air returns. Your COOLING AND HEATING system circulates cool air via your home by utilizing a system of supply and also return air ducts. Equally as your COOLING AND HEATING system is pumping cool air right into your residence, it's also drawing the warm air out. However, if your house has an inadequate variety of return air vents, it may be bypassing the action of collecting warm air in certain areas because of the sizing or locations of your different returns.
Is Your HVAC System The Right Size?
It is possible that your heating & air system is too little or too big for your house. If your system's cooling capability is not large enough for your sized home it will in turn do a poor job of keeping the whole house cool. In contrast a AC system that is too large can get the ambient air around a thermostat to the desired level too quickly, triggering it to cut off and back on again too often. The best method to identify whether you have actually a correctly sized heating and cooling system is by getting in touch with a relied on expert.
There are numerous factors that a single room might be warmer than others. Some things are an easy fix, like dark curtains in a room that gets a lot of sun. A more complicated issue will call for additional aid and needs to be done by an HVAC professional.
If this relates to you or if you're just not able to determine what could be triggering the inconsistency in your home's temperature, give us a call. We'll evaluate your home's particular scenario as well as identify the most effective strategy. After all, we want to keep you cool all summer long by helping your house remain comfortable in every area. Just schedule a visit with one of our technicians to talk about how we can get your air conditioning system working properly again. Would you like to learn more options our techs can help you with? give us a call 704-684-5339