Why Getting that Water Leak Fixed Just Can't Wait
South End Plumbing, Heating, & Air Expert Tips
When Leaks Can't Wait
Whether it's a small water leak in your bathroom or in another room of your home, you may think that it's not really a big deal. However, there are several reasons why you shouldn't let that leak go unrepaired and why you need to get it taken care of as soon as possible.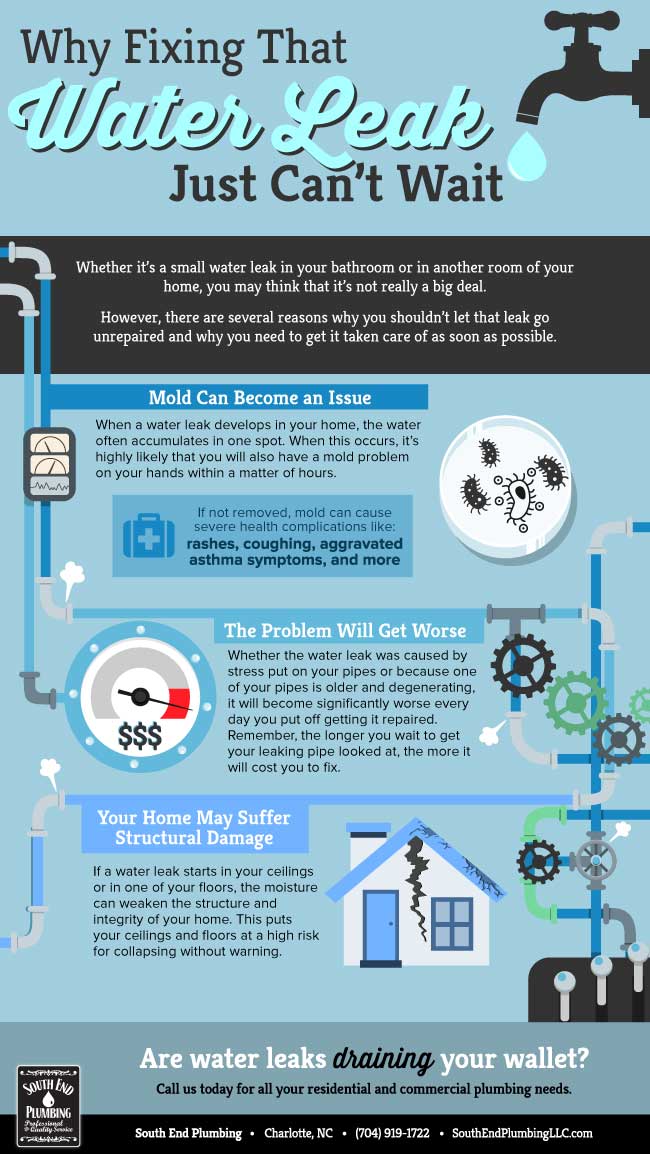 Mold Can Become an Issue.
When a water leak develops in your home, the water often accumulates in one spot. When this occurs, it's highly likely that you will also have a mold problem on your hands within a matter of hours. If not removed, mold can cause severe health complications like rashes, coughing, aggravated asthma symptoms, and more.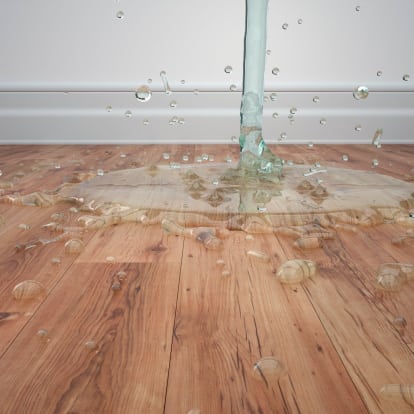 The Problem Will Get Worse.
Whether the water leak was caused by stress put on your pipes or because one of your pipes is older and degenerating, it will become significantly worse every day you put off getting it repaired. Remember, the longer you wait to get your leaking pipe looked at, the more it will cost you to fix.
Your Home May Suffer Structural Damage.
If a water leak starts in your ceilings or in one of your floors, the moisture can weaken the structure and integrity of your home. This puts your ceilings and floors at a high risk for collapsing without warning.
Luckily, at South End Plumbing, we're always ready and waiting to help you. If you notice a water leak in your home, we have someone available to take your call 24 hours a day.