Why is it Hard to Find a Good Handyman or to Get Them To Call You Back?
South End Plumbing, Heating, & Air Expert Tips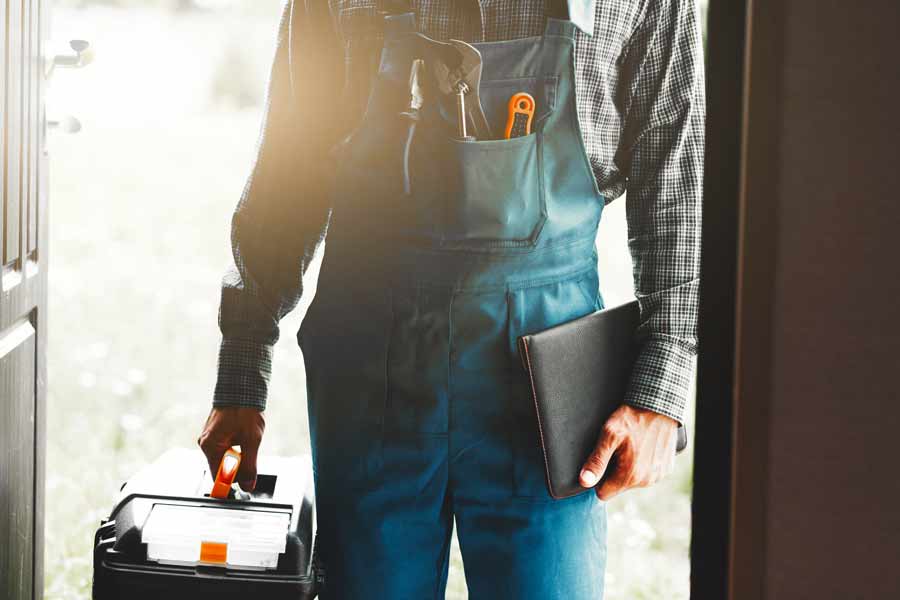 Why is it Hard to Get a Good Handyman to Call You Back?
If you're a homeowner then you know it's often problems arise where you just need a small repair. Things like changing a ceiling fan, or adjusting a door jam that doesn't line up happen almost like clockwork every month or two. Before long you have quite a punch list and it becomes worth it to call a handyman. The reason for this is many of the small jobs shouldn't require hiring a contractor with a license, so you know the cost should be low. With this in mind you look up a few online and leave messages but you sometimes don't get called back. Others that do call back may have a long waiting list and be backed up. Some of the other frequent issues are they can handle a few of the things you need done, but don't have the skills or equipment to do everything needed on the list. Perhaps you need some aluminum siding repair and you also need a leak fixed. Or maybe you need a 3 way switch wired in and need some grout repaired that's cracked. There was a time long ago you could find a "Jack of all Trades", but those times are gone. 
The main reason it's hard to find a good handyman is that the ones that are versed in many different skills are often booked out. Also they tend to take larger jobs that take longer periods of time in order to cut down on sales footwork. Lastly, having a handyman business that covers a wide range of job types is harder to scale.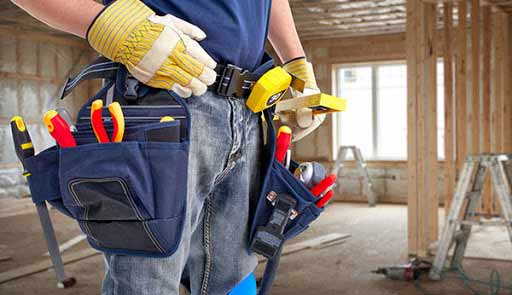 It's Harder to be Good at Everything
A good handyman requires solid skills in the Electrical, Plumbing, Carpentry, and Flooring Trades (tile, carpet, wood), and most folks eventually pick one of those things to do as a trade and then stay within that trade for decades. That's because the more in-depth you go into one trade the more efficient you can get so it allows pricing flexibility and time savings. Also usually the better you get at something the more connections you get and it's easier to market and be known for specializing. 
Buying All of the Tools for All of the Trades Gets Expensive
The tool costs of being a widely versed handyman are great. Tools for Electrical, Plumbing, Mechanical, Carpentry, HVAC, and Tile work can really add up. Most professionals use tools that are top quality and where a single trades person's tool cost might be $4k to $8k. A handyman that does everything's "tool set" is closer to $30k, with about $10k of that being HVAC related and electrical tools because HVAC includes skills and tools from Electrical, Brazing, and Plumbing as well as measuring and recharging refrigerant gasses safely.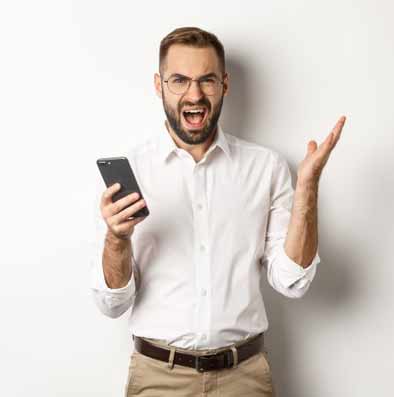 Handing Phone Calls is Difficult for a One Man Show
By the nature of being a sole proprietor handyman they are often holding tools, working with glues and mortar that are time sensitive, or in hot attics where it's uncomfortable and they want to get the job done and get out. At some point the phone ringing becomes counterproductive if you are already so busy that you can't take any more appointments so naturally they let it ring. And if you're so busy that you're turning down jobs, then it becomes easier to just not call new customers back. It's also often they are with a customer in person, so it's common to defer calls during that time as well. 
Blame it on the Economy and Inflation
Even though the internet and sites like Thumbtack have made it easier to find numbers to call, it's also made it easier to find handymen that aren't that great. It's also made it easier for handymen that specialize to get enough work in certain trades to where they don't need to diversify to stay busy. That being said, the cost of everything is increasing because demand is higher. Some of the roots of the demand have to do with more people working from home, so they are prioritizing remodels and getting things fixed. Others are fixing up to sell because the housing market is so hot right now. 
Are Handymen That Do Plumbing Affected by All Of This?
Absolutely. We get calls all the time where customers say they normally call a plumber they've used in the past, but they can't get them to come out. We've also taken a lot of calls from customers who've bought water heaters from Lowes and have given up on getting the contractors they have listed to call them back. A larger company like South End Plumbing has the knowledge and volume of staff on hand to take calls, schedule the same day most of the time, and send out qualified plumbers in the exact given time window.
If you ever have a major or minor plumbing services you need, we are just a click away.  South End Plumbing is one of the only companies that will give you a free estimate. Call us at 704-919-1722 or fill out the form online to schedule a visit.